Orlando has been officially Tranformatized (my own word, lol) and if you were anywhere near Universal Studios you would have felt the excitement roaring in the air. In true Universal style the grand opening show was spectacular.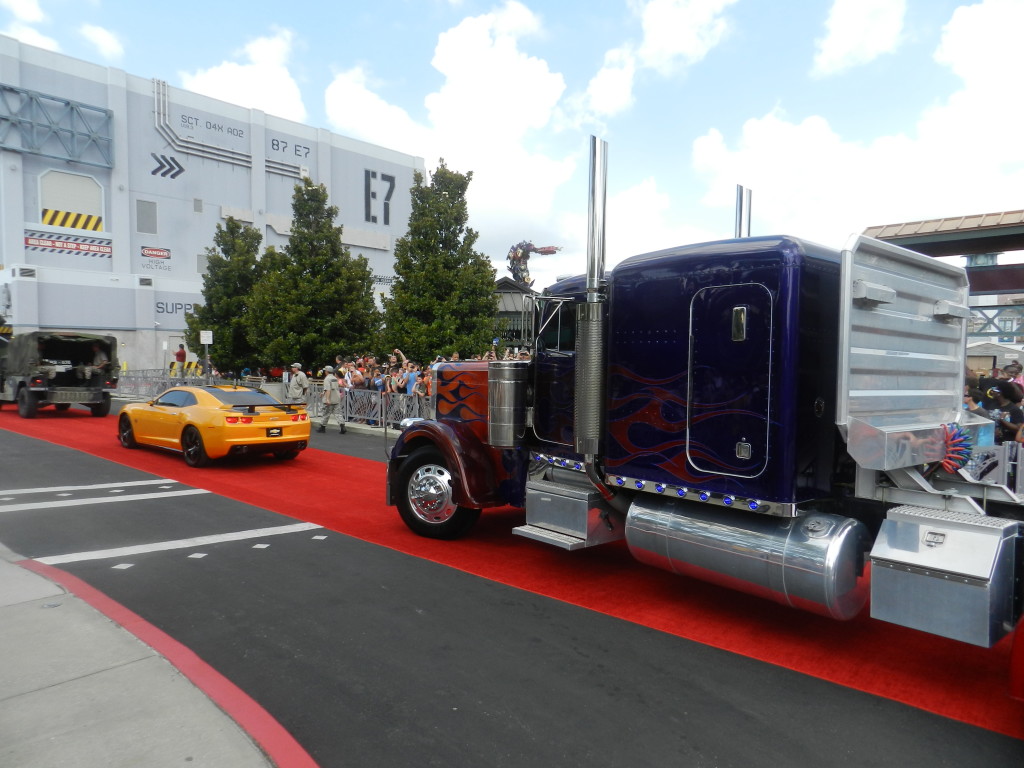 Appearances from Steven Spielberg, Optimus Prime, and Bumblebee were just the icing on a cake layered with pyrotechnics, fighter jets, and fireworks! The large crowd was captivated even with the suffocating humidity and never ending Florida sun that would not go away. The atmosphere was celebratory and we all were just happy to be apart of Universal Studio's history.
My official review of the ride will be up soon, but until then click here for more information on Transformers The Ride-3D.
NikkyJ