The Morimoto Asia and BOATHOUSE dining experiences are coming to Disney Springs in 2015!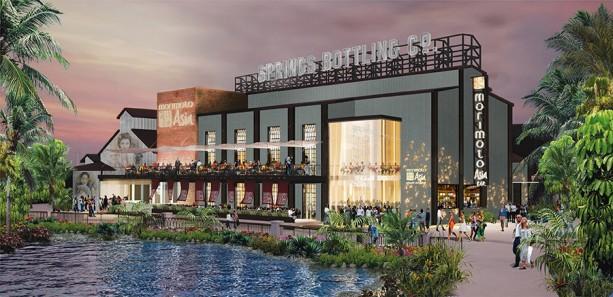 As the Downtown Disney Area transforms into Disney Springs, the first of its four distinct neighborhoods is starting to take shape along the waterfront. Known as The Landing, the area will be home to unique and memorable dining experiences including the just announced Morimoto Asia and The BOATHOUSE restaurants, opening in Spring or Summer 2015. ThemeParkHipsters will be excited to know that dining reservations will be available to book very soon.
Morimoto Asia will be Japanese master Chef Masaharu Morimoto's (best known from the television show, Iron Chef) first-ever pan-Asian restaurant featuring flavors from across the continent. The Disney Springs dining experience will feature unique exhibition kitchens showcasing cultural customs such as, Peking duck carving, and dim sum.
Get the best price on your Walt Disney World Vacation Package… Guaranteed!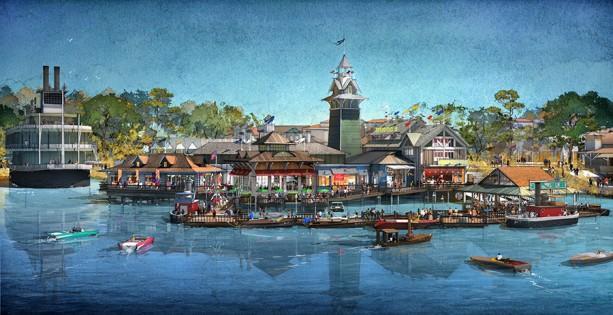 The BOATHOUSE will also be an additional upscale, waterfront dining experience added to the newly renovated Downtown Disney area. The nautical-themed BOATHOUSE will immerse guests both on land and on water with live music, private dining areas, and guided tours aboard the Captain's piloted Italian Water Taxi complete with champagne and chocolate-covered strawberries. Another cool feature will be the launching of Amphicar rides from land that will enter the water and take guests on a 20-minute tour of the landmarks of Disney Springs.
Now for the adult cocktail connoisseur and diner (as I clear my throat in excitement), there will be three themed bars! The bars include the Dock Bar, The Captain Raw Bar, and the Club Bar. Needless to say, I am super stoked about this new restaurant. And it's not because of the bars or the Water Taxi ride with champagne…well maybe it is 🙂 .
Additional Walt Disney World News:
Downtown Disney Parking Garage Opens Soon: Cast Members working at Downtown Disney were able to park in the new parking garage on the West Side on the 2nd of this month. Guests are expected to be able to use the new garage by November 20, 2014. The garage has five levels with about 4,000 parking spaces. On Nov. 20, the first through fourth levels will be partly open with about 1,700 spaces available. In December, nearly 3,000 spaces will be available.
Disney's Typhoon Lagoon Water Park Closed for Refurbishment: Disney's Typhoon Lagoon Water Park is closed for its annual refurbishment Oct 26 – Jan 3, 2015. Disney's Blizzard Beach remains open during this time.
News Sources: Disney Parks Blog, Destinations in Florida, Disney Food Blog
Be sure to contact Laura at Destinations in Florida for the best Walt Disney World vacation package!
This is a sponsored post from Destinations in Florida. The links listed on this page are associated with ThemeParkHipster and are referred to as affiliate links. Click here for the complete Disclosure Statement.