A land of adventure and wonder. Islands of Adventure is where we're headed today. I want to show you how to manage a hectic day into a one-day easy travel plan filled with excitement!
Islands of Adventure is located in the Universal Orlando Resort. A quick ten minute walk from Universal Studios or a short ride on the Hogwarts Express.
Sights and Sounds | Islands of Adventure 2018 Full Walkthrough
THIS POST MAY CONTAIN AFFILIATE LINKS. PLEASE READ MY DISCLOSURE FOR MORE INFO. Which means if you click on any of the links, I'll receive a small commission. This helps support the website and allows me to bring you more content. Thank you for your support!
Islands of Adventure was once rumored to be Universal's answer to Disney's Magic Kingdom theme park. This concept has since changed, making Islands of Adventure stand on it's own leading parks in thrill rides. It has enhanced it's popularity in the magnificent theming found in the Wizarding World of Harry Potter.
Universal's Islands of Adventure is opened 365 days a year 9 a.m to 6 p.m. in the regular season. Hours may change based on the busyness of the park. The cost of admission starts at $110, but I like discounts so I use Undercover Tourist to find cheap Islands of Adventure tickets.
Now that we've got the basics of the park down, I want to show you how to discover Islands of Adventure in one day. This feat will be challenging, but if you stick to the itinerary then you're bound to see it all.
…keep in mind that ALL is very subjective.
This list has some of the top hitting attractions on it, but you can eliminate or add any item you feel fits your type of day. The key to accomplishing this one-day adventure is to arrive at Islands of Adventure early. If you have a special early entry option, then take advantage.

1. Purchase tickets
Purchase tickets, download a park guide, and map out your day prior to coming to Islands of Adventure.
Save $53 on Universal 3-Park 2-Day Park to Park and get an extra day! Visit Universal's Volcano Bay Water Theme Park.
2. Start early
Try to arrive one hour prior to the park opening time. If eligible for early park admission, then take advantage of the opportunity. Early park admission is available for Universal Orlando hotel guests and sometimes annual passholders.
3. Discover and tour the Port of Entry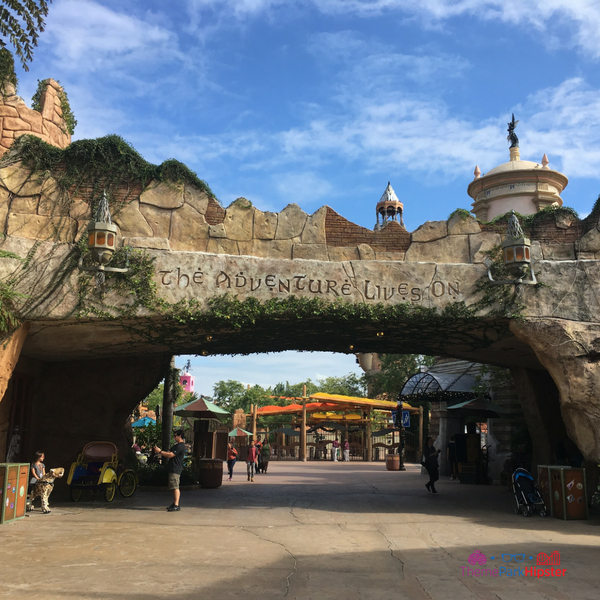 The Port of Entry is an overlooked area of the park. Let the magic wisp you away into the highly themed shops and eateries. Be sure to read the titles of the various spots located above the shops. The attention to detail is what makes this area of the park spectacular.
Mission: Try to find the gambling hall in the Port of Entry.
4. Face the Hulk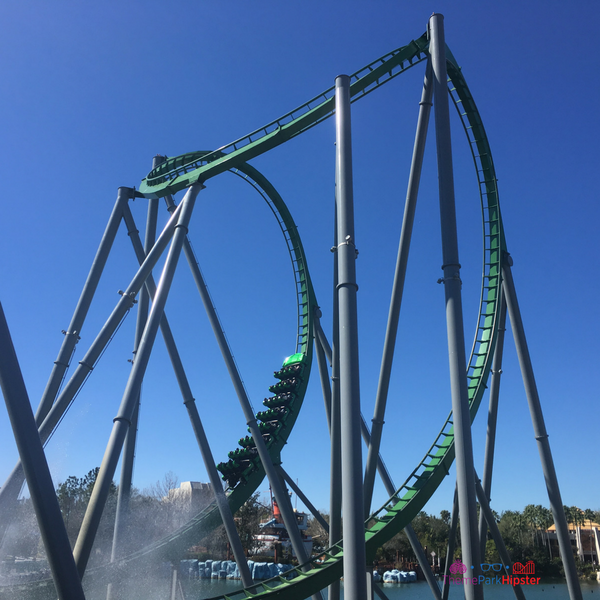 Once in the gates, head left and challenge the ferocious power of the Incredible Hulk steel roller coaster.
On this ride you will step inside a high-security research compound commanded by General Thaddeus "Thunderbolt" Ross as a research subject. Hold on and enjoy 67 miles per hour of pure thrill.
5. Ride with Storm
Take a quick spin with Storm in Marvel Super Hero Land. This classic spinning cup amusement park attraction is nicely tucked away behind Hulk.
Tip: The best time to ride this attraction is at nighttime. You'll be able to get the full effect of the ride with Storm's lightning strikes.
6. Dive with Doom and fly with Spider Man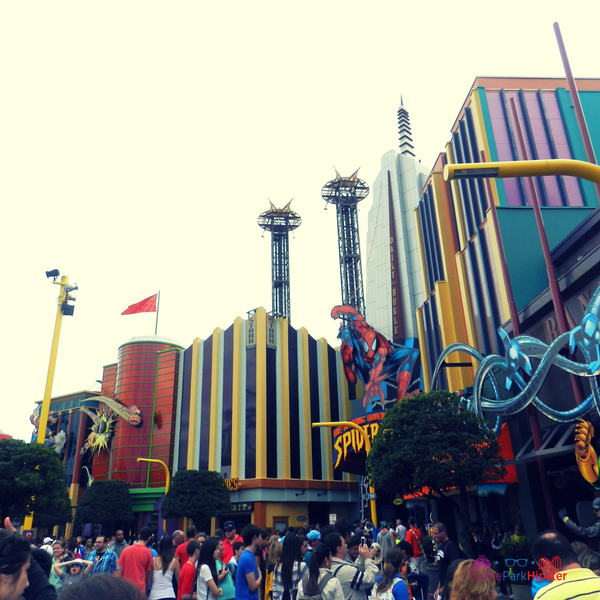 After riding into the storm, finish up your Marvel adventure with Dr. Doom and Spider Man. Afterwards, you will have enough time to have a late morning/early afternoon watery thrill.
7. Make a splash in Toon Lagoon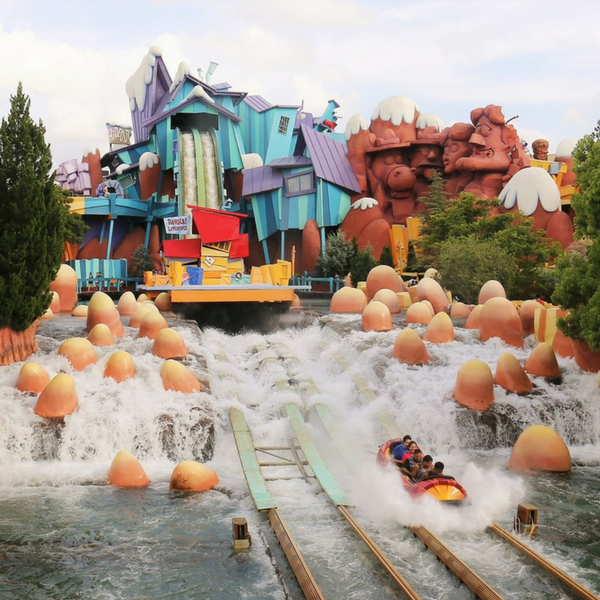 Toon Lagoon is where you should ride Dudley Do-Right's Ripsaw Falls and Popeye & Bluto's Blige-Rat Barges. Toon Lagoon focuses around Comic Strip Lane. This street is filled with restaurants and shops themed around classic cartoons such as Popeye, Beele Bailey, Krazy Kat and more!
8. Travel deep into the jungle and find Kong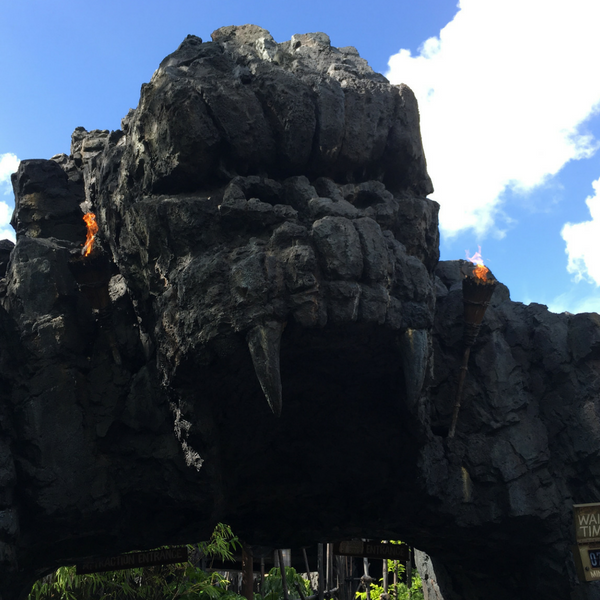 Go on a quest to find the legendary King Kong on the Skull Island: Reign of Kong attraction. This is the newest attraction at Islands of Adventure.
9. Journey into a dinosaur filled tour
Step back in time and enter the arches of Jurassic Park. Take a tour through the pre-historic themed attraction on Jurassic Park River Adventure.
10. Explore the Discovery Center in Jurassic Park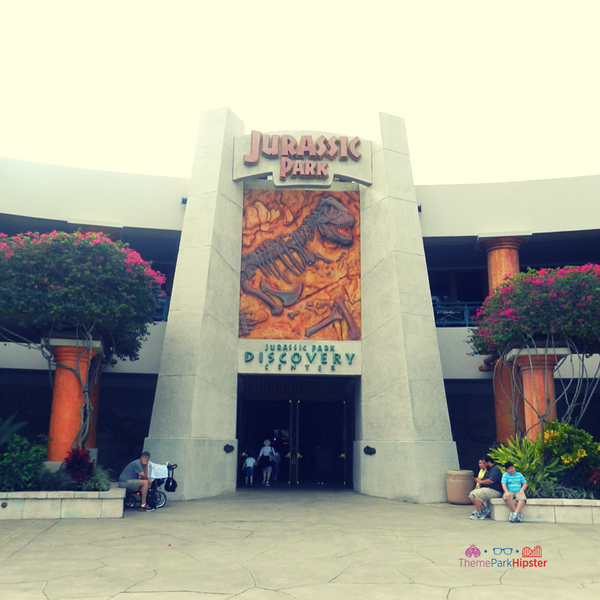 The "science center" like place is designed just like the Discover Center on the original Jurassic Park film. You get to see incubated dinosaur eggs and learn about DNA sequencing. It's a great place for an AC break, plus there are spaces on the backside with epic views of Islands of Adventure.
11. Time for lunch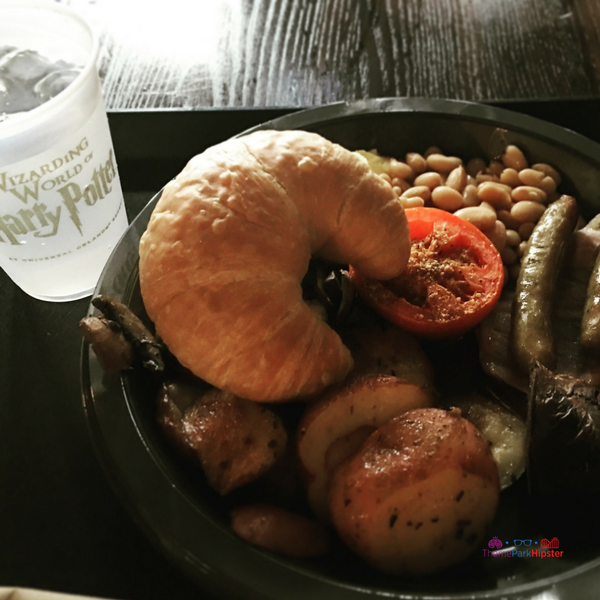 By this time, you can enjoy lunch in the jungle-lodge themed Thunder Falls Terrace, a quick service restaurant in the Jurassic Park area. You can also head over to the Wizarding World of Harry Potter and have lunch in the Three Broomsticks. Enjoy classic British cuisine here such as Fish and Chips and Shepherd's Pie.
12. Experience The Wizarding World of Harry Potter
Join muggles, witches, and wizards while discovering the magic hidden in Hogsmeade. Don't forget to ride Harry Potter and the Forbidden Journey, and Flight of the Hippogriff.
13. Make it official and become a Wizard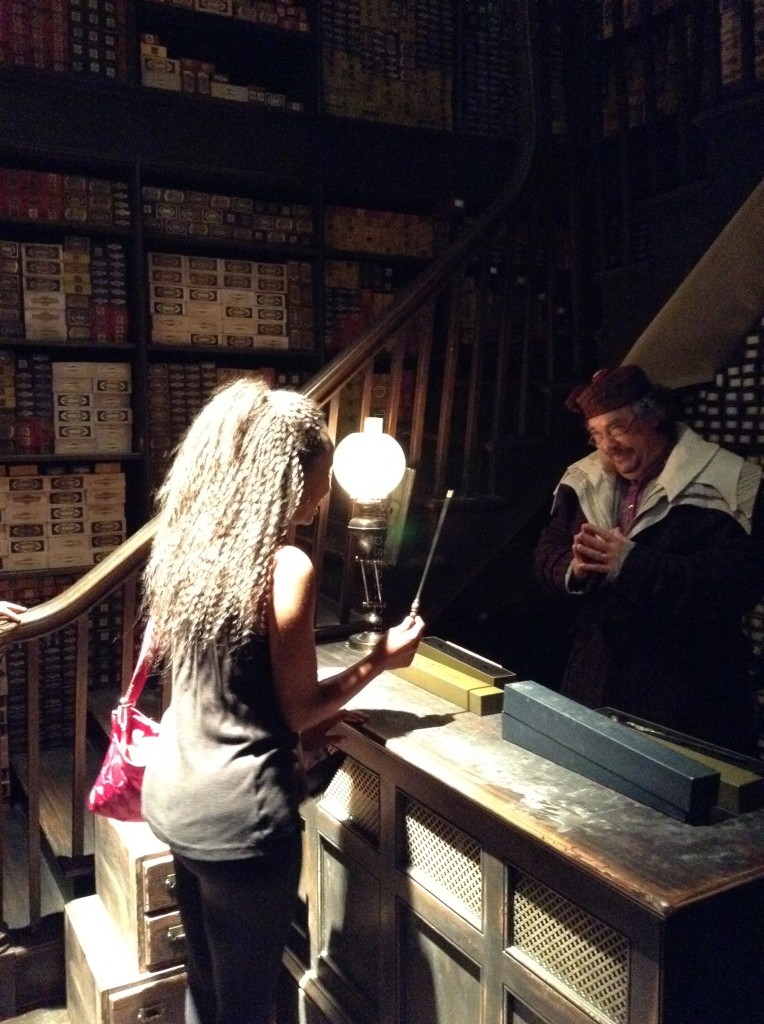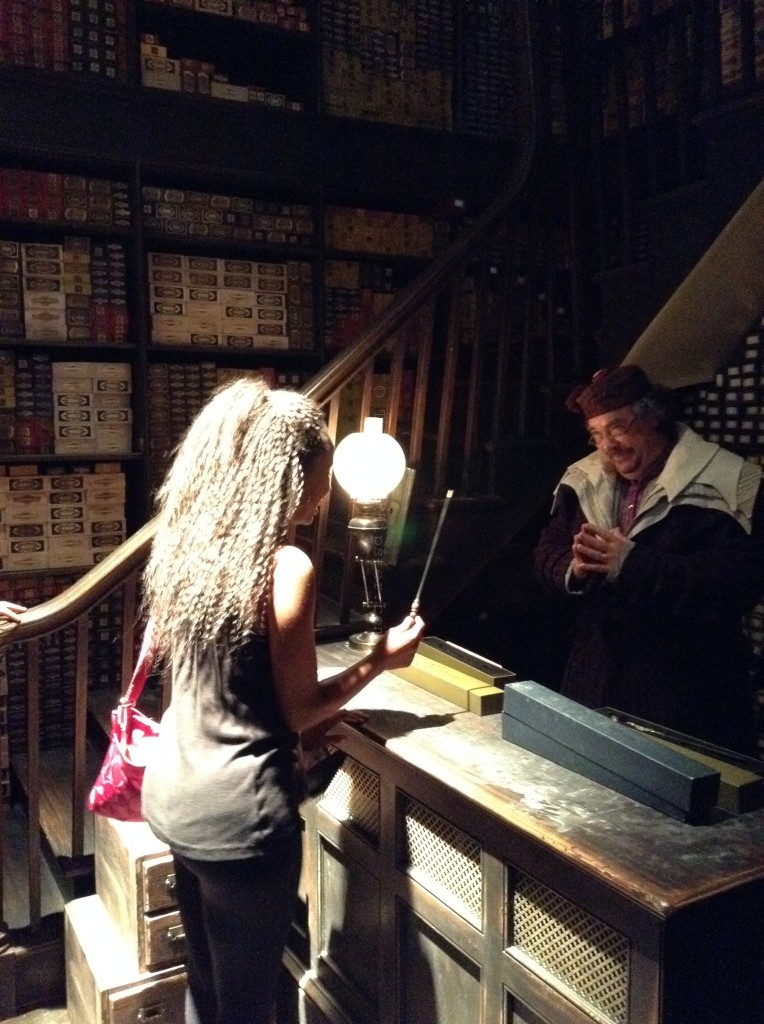 Line up to be chosen by Ollivander, the maker of fine wands since 382 BC. Relive the classic Harry Potter scene and hopefully you're chosen to receive a wand.
14. Enjoy Wizarding entertainment
Celebrate the magic of the Wizarding World of Harry Potter by watching the Frog Choir and the Triwizard Spirit Rally put on a showcase straight from the film.
15. Discover The Lost Continent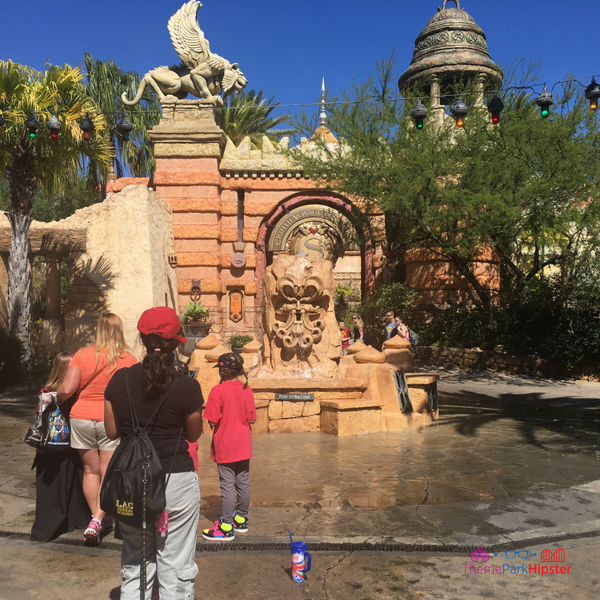 Uncover the mystery within The Lost Continent. Experience The Eighth Voyage of Sinbad stunt show and find the ancient titans of Poseidon's Fury.
16. Fall in love with Seuss Landing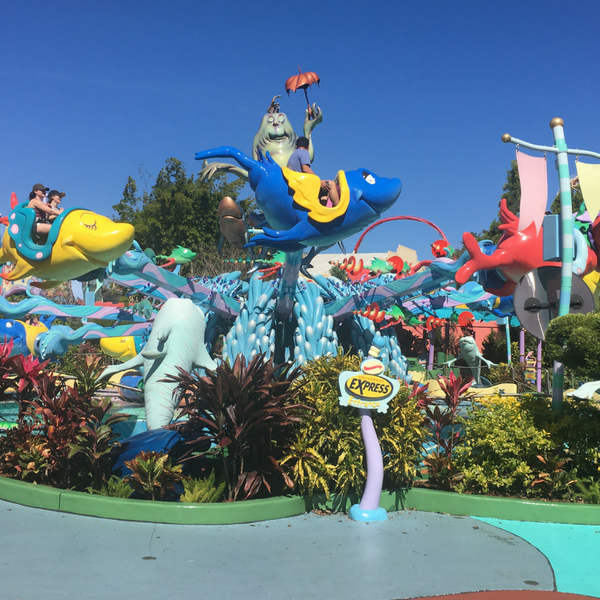 Walk through and experience your favorite childhood books come to life. Finish Islands of Adventure up with the great stories of Dr. Seuss by riding The Cat in the Hat attraction, High in the Sky Seuss Trolley, and the Caro-Seuss-el.
You can kick it up a notch and board the Hogwarts express for an enchanted trip to Diagon Alley in Universal Studios. This saves you the long walk from Islands of Adventure to Universal Studios. 
As you can see, Islands of Adventure has something to offer everyone. What's your favorite route to take at Islands of Adventure?
Want more theme park tips? Check out the theme park tips page. If you're thinking about going to Universal Orlando alone, then read the top 18 tips. Are you planning a Universal Orlando vacation soon? Read the Universal Orlando Vacation Planning Guide for your next dream trip!
If you enjoyed this article, then you'll love these:
For more theme park news, discounts, tips and guides, subscribe to the newsletter!
I'm super grateful when you share my posts on Facebook, Twitter, or Pinterest. It helps spread the word about ThemeParkHipster and allows me to keep bringing you great content.
Until next time, Happy Park Hopping Hipsters!
NikkyJ