13 Tips for Busch Gardens Howl-O-Scream Survival 
Are you ready to be paralyzed with terror?
Do you have what it takes to venture out to this year's Howl-O-Scream at Busch Gardens Tampa Bay? If so, you are in for more than ghostly encounters. I've gathered the best tips to help you survive Howl-O-Scream , based on my most memorable past experiences.
Zombies on Coasters… Gone Wrong | Howl-O-Scream at Busch Gardens Tampa Bay
THIS POST MAY CONTAIN AFFILIATE LINKS. PLEASE READ MY DISCLOSURE FOR MORE INFO. Which means if you click on any of the links, I'll receive a small commission. This helps support the website and allows me to bring you more content. Thank you for your support!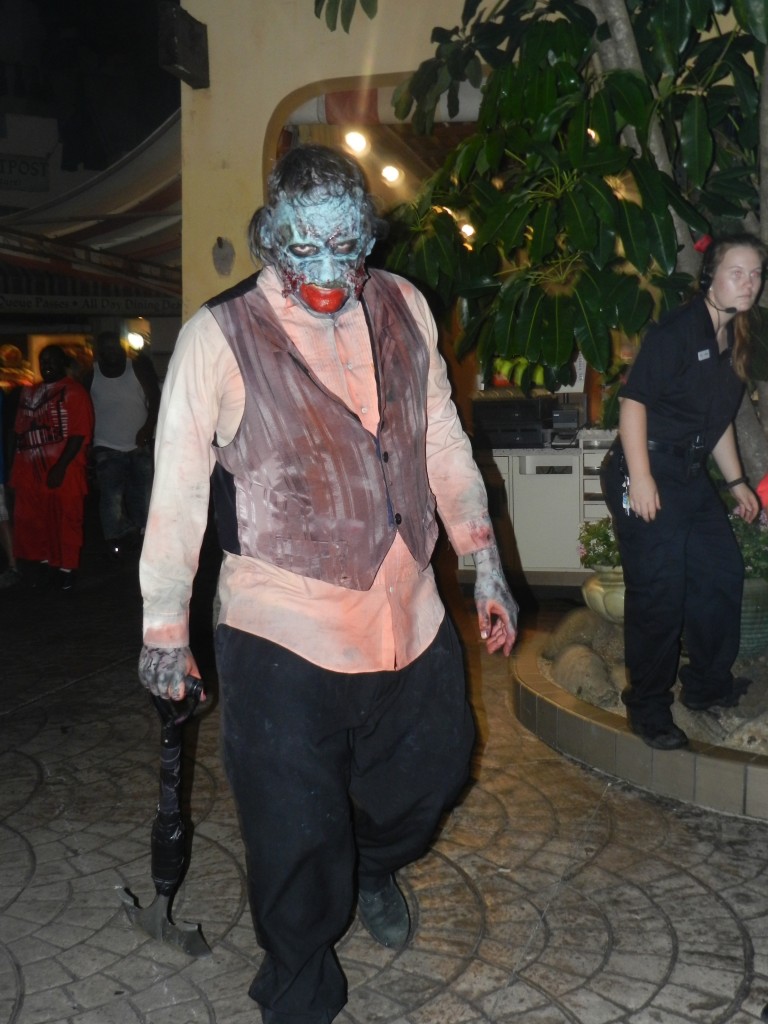 The 2018 Busch Gardens Howl-O-Scream dates are select dates from September 21st to October 28, 2018.  This year's event has 6 houses, 5 scarezones, and the Fiends stage show.
13 Survival Tips for Howl-O-Scream at Busch Gardens Tampa Bay!
1 – Start early
I cannot express this enough. Unless you're getting the Front Line Fear Pass, I would suggest you get to Busch Gardens at least 45-minutes before the start of the event. If you're lucky enough, you may be able to get into the park early and knock out two to three houses within the first hour.
2 – Solo trip vs. Group trip
Going to Howl-O-Scream solo is terrifying, but quite an adventure in its own right. However, going as a group is sooo much fun and increases the excitement of the night!
3 – Should you bring your kid?
According to Busch Gardens, Howl-O-Scream contains intense adult content such as violence, gore and blood and is not intended for children.
So, basically leave the kiddos at home.
4 – How should you dress?
I recommend choosing comfort over style, but I understand if you'd rather be quite stylish.
I'm trying to get better at combining the two.
My top recommendation is to wear comfortable sneakers for all of the standing, walking, and running you will be doing….
…. trust me, you will thank me later.
5 – Have a game plan
Get a park map and route your path around Busch Gardens in advance. Ride the permanent attractions on another visit or wait until after you have finished all of the haunted mazes.
6 – Attend on off peak nights
Visit Busch Gardens Howl-O-Scream on Sundays or Thursdays to take advantage of the smaller crowd. Avoid Saturdays and holidays. These are the worst days to go because you will not be able to enjoy all the houses. You will also have to fight through an extremely crowded night.
The best time to attend Howl-O-Scream is during the first few opening weeks of the event.
7 – Purchase tickets in advance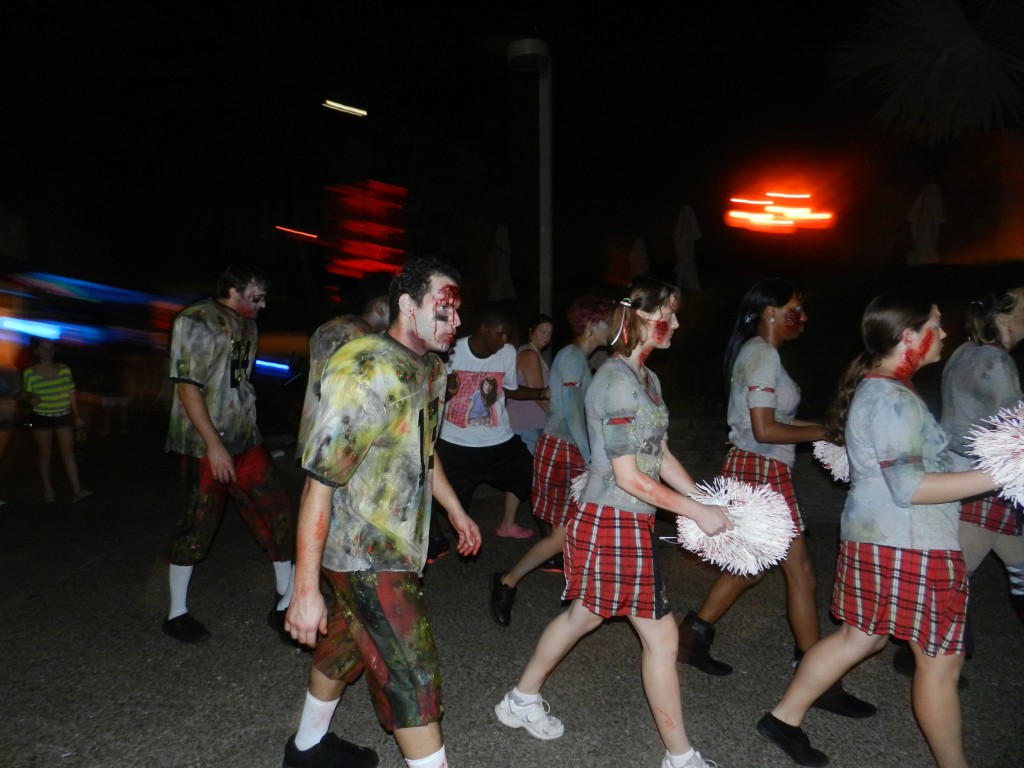 It's best to buy your tickets ahead of time. This prevents waiting in a line once you arrive at Howl-O-Scream. The line to buy tickets can exceed the usual queue that's operational during regular theme park hours.
The Unlimited Scream Ticket is a way for you to visit all 19 nights of Howl-O-Scream at Busch Gardens Tampa Bay for only $99.99.
I recommend buying your ticket from a trustworthy website such as Undercover Tourist or directly from Busch Gardens' website.
8 – Buy Front Line Fear Pass
Howl-O-Scream is an extremely popular Halloween event in Florida. In order for you to enjoy your evening, you may want to splurge on a on a Front Line Fear Pass.  This special add-on gives you front-of-the-line access to 6 haunted houses of your choice and special discounts at gift shops throughout the night. This will help you conquer each haunted house at Howl-O-Scream.
If you want to avoid spending extra money on the Front Line Fear Pass, then it's best to get to Howl-O-Scream early. The wait times are shorter at the beginning of the event and also towards the end of the event.
9 – Buy a unique experience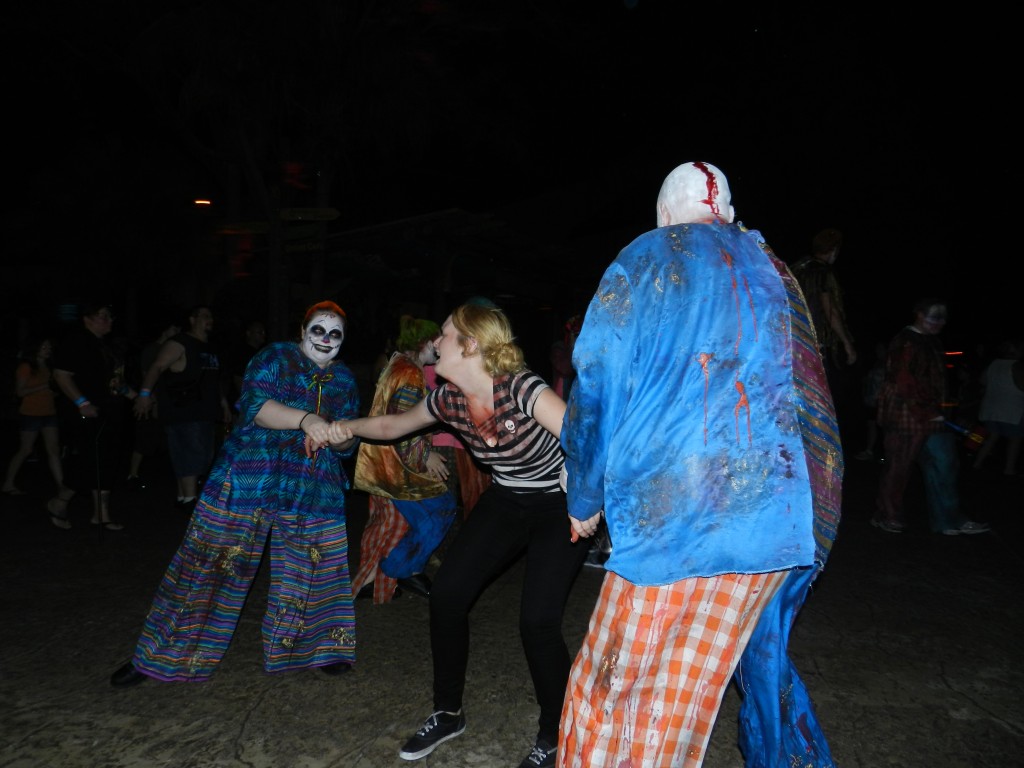 If being in a larger group with V.I.P perks appeals to you, then I recommend getting the Ultimate V.I.P. Tour.
You'll get a guided tour through Howl-O-Scream. Each tour includes:
Admission to Howl-O-Scream & 3-hour exclusive group tour
Front-of-the line access to most haunted houses & reserved seating for the Fiends show
Private complimentary beverage locations that include beer, wine, water and soft-drinks
Complimentary photo
10 – Purchase a unique activity
You can participate in an unearthly feast with an all-you-care to eat cuisines and desserts along with early front-of-the-line access to all haunted houses. Fright Feast takes place inside the Dragon Fire Restaurant at 6:00 p.m. and includes:
All-you-care to eat dinner buffet
Exclusive preview of the Fiends show
Front-of-the-line access to all haunted houses until 8:30 p.m.
11 – Stay hydrated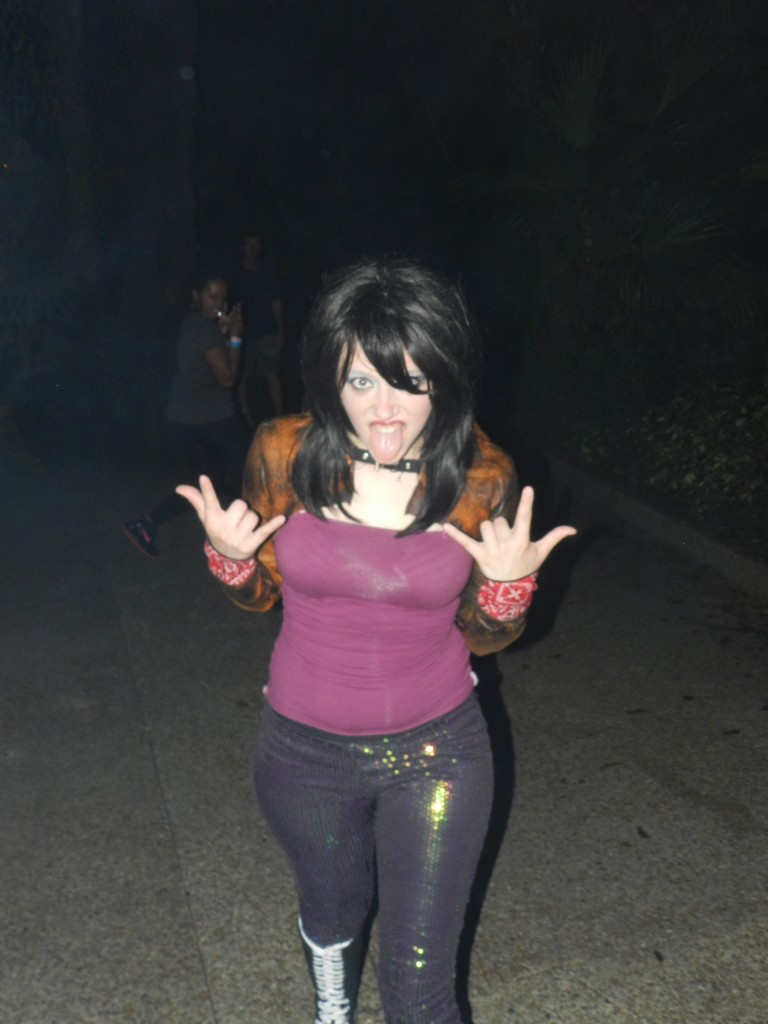 Howl-O-Screams requires A LOT of walking and sweating! Something Floridians are used to, but not a common thing for out-of-towners. Plan to drink a few ounces of water every hour while at Howl-O-Scream.
12 – Monitor the weather
The weather in Florida from September to early November can range from extremely hot and humid to rainy and sometimes (very rare) cool October days. Always check the weather to know what to expect. The weather will make or break your trip, especially if it's scorching or if there's a rainstorm.
13 – Watch vlogs
View vlogs (YouTube videos) such as the Tim Tracker to help get you excited for Busch Gardens Howl-O-Scream in Tampa Bay. Personal vlogs will show you some of the things to expect and will let you know the intensity of the event. The vlogs also show different ways people enjoy the spectacular annual event.
There's Nowhere To Hide At Howl-O-Scream Busch Gardens Tampa | House POVs & More Halloween Fun!
Final Note on Busch Gardens Howl-O-Scream
Remember to just have fun!
You're really going to have a great time, so try not to stress too much and enjoy the chilling frights of Busch Gardens' Howl-O-Scream!
I hope this Howl-O-Scream Survival Guide helped you prepare for this year's event. Remember that it is one of ThemeParkHipster's favorite fall Florida event.
Be sure to leave your own stories and comments below and let me know what some of your favorite tips are when going to Howl-O-Scream at Busch Gardens. Also let me know what your favorite Howl-O-Scream maze is of all time.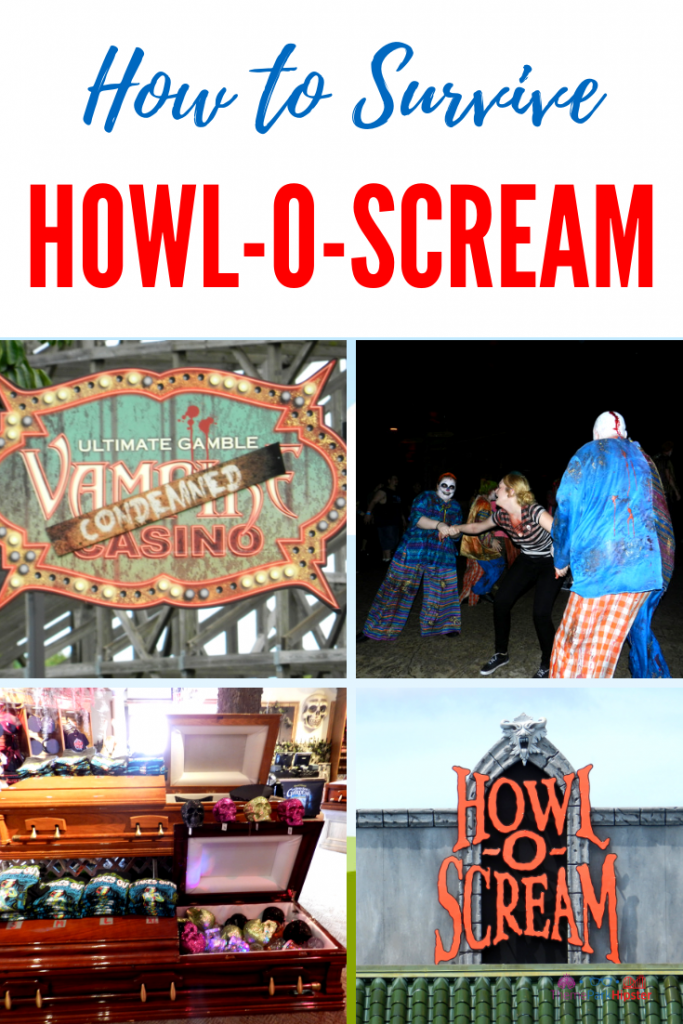 Send me a picture of your experiences. You can do this by tagging me on Twitter or Instagram!
For more information on the houses, shows, pricing, policies, and times please visit the official Howl-O-Scream website.
Want more theme park tips? Check out the theme park tips page. If you're thinking about going to Busch Gardens alone, then read the top 18 tips. Are you planning a Busch Gardens vacation soon? Read the Theme Park Vacation Planning Guide for your next dream trip!
---
If you enjoyed this article, then you'll love these:
For more theme park news, discounts, tips and guides, subscribe to the newsletter!
I'm super grateful when you share my posts on Facebook, Twitter, or Pinterest. It helps spread the word about ThemeParkHipster and allows me to keep bringing you great content.
Until next time, Happy Park Hopping Hipsters!
NikkyJ