Are you ready to travel back in time? A time where coming home to a stiff cocktail on the rocks was the norm and a way to decompress from the rat race of the world. Well this week's HIPSTER Drink of the Week is Grandma's Picnic Punch found in Hollywood Studios Tune-In Lounge.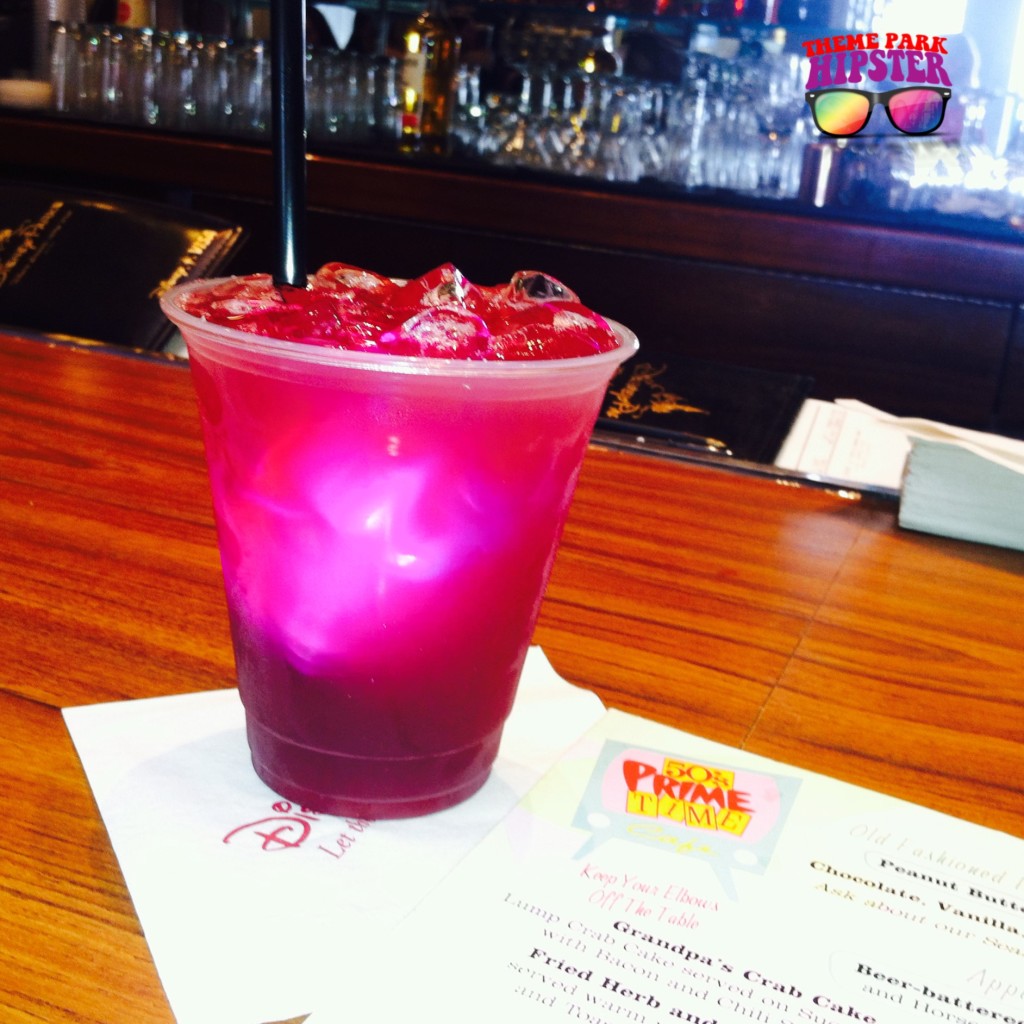 This is not your normal granny fruit punch. This punch actually kicks your theme park experience up a few notches.
Get the best price on your Walt Disney World Vacation Package… Guaranteed!
Grandma's Picnic Punch is a wonderfully, concocted drink complete with Skyy Vodka, Peach Schnapps, Crème de Cassis, Pink Lemonade, and Pineapple Juice . This adult beverage can jump start any Disney day with its fresh, electrifying well balanced mixture of premium liquors and fruit juices.
Grandma's Picnic Punch is not only a great cocktail; the Tune-In Lounge mixologists really infuse their own characteristics and talents into each libation they make. Sitting at the bar in this 1950s inspired lounge really does transform your drinking experience into one of true Disney magic.
The Tune-In Lounge is a full bar located on the side of the 50's Prime Time Café. Grandma's Picnic Punch can be purchased for $10.75.
It's time to toast to the weekend Hipsters!
Happy Friday!
NikkyJ