Top 26 Disney Items at Dollar Tree
As a ThemeParkHipster, I love saving money and showing you ways to save money on your Disney trip. It's for this reason that I recommend shopping at Dollar Tree to get your theme park essentials for a low price.
THIS POST MAY CONTAIN AFFILIATE LINKS. PLEASE READ MY DISCLOSURE FOR MORE INFO. Which means if you click on any of the links, I'll receive a small commission. This helps support the website and allows me to bring you more content. Thank you for your support!
I love making checklists, especially packing lists for my own Disney trips. Let's learn what items you never knew you could buy for your next Walt Disney World vacation from Dollar Tree. You can also order your Disney dollar store finds directly from the Dollar Tree website.
Top Disney Items at Dollar Tree
1 – Disney Autograph Journals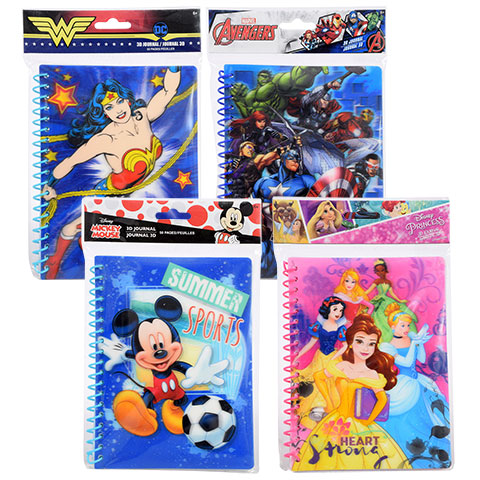 Bring your own autograph journal and save big time. Many of the journals have 100+ blank sheets of high quality white paper suitable for writing in pen or pencil. Allowing you to get those coveted character autographs!
2 – Bandanas
Use a bandana to place on your luggage. This will make it easy to find your suitcase in baggage claim.
3 – Batteries and Charges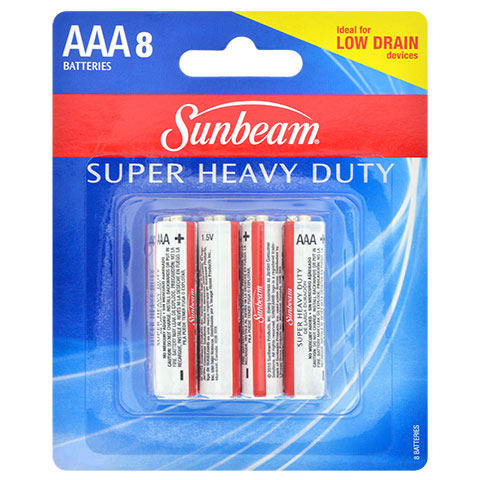 With all of your electronic devices, you'll want to have a few back up batteries.  The Dollar Tree also carries phone charges, which are perfect for times when an outlet may not be close by.
4 – Fans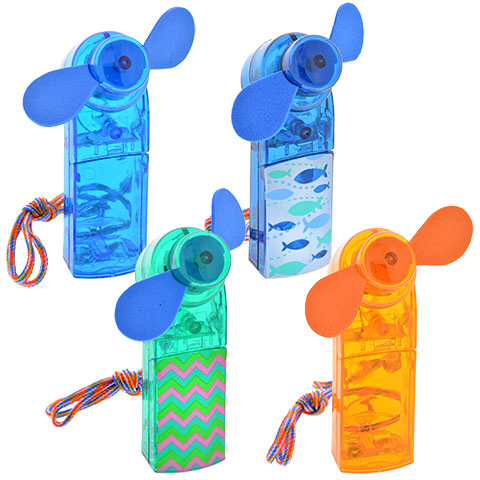 The battery-operated fan will be your best friend, especially in the peak summer Florida heat.
5 – Disney Bubbles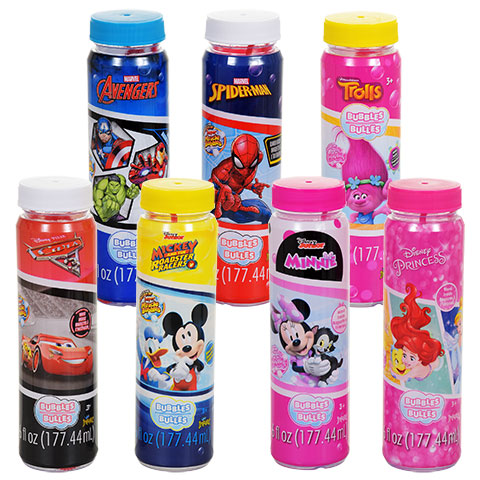 If you're bypassing the solo trip and bringing the little ones, then you can grab a few bottles of bubbles. The store has a variety of branded bubbles like Star Wars.
6 – Disney-themed Candy and Toys
Save by getting some candy before your trip. They can be a great snack to have on hand. Your little ones will be happy, plus packing a few Disney toys will help alleviate the need to buy too many souvenirs.
7 – Disposable Spoons
Great item to have to use for reheating leftovers in your hotel room.
8 – Earplugs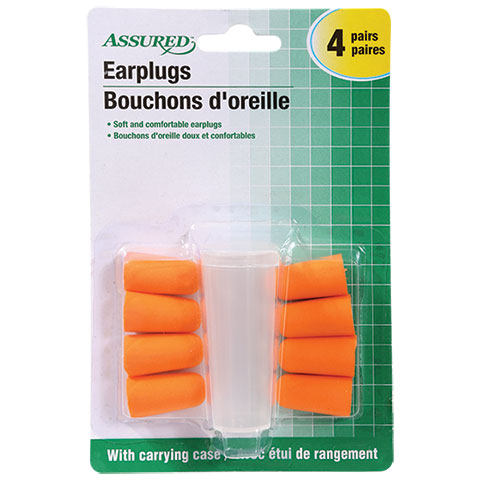 If you are sensitive to loud noises, then I recommend buying a pack of earplugs at Dollar Tree. They will help reduce the noise of fireworks and other pyrotechnic demonstrations. You can find a multi-pack within the store.
9 – Glow Sticks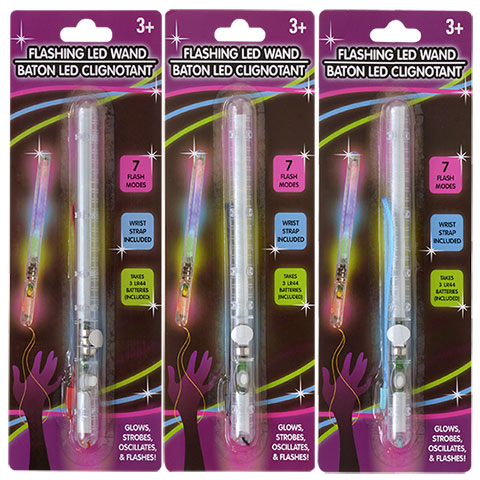 Dollar Tree has a large selection of glow sticks that are cheaper than buying them in the parks.  You can find glowing wands and other glowing accessories at the store.
They're perfect for nighttime at the Disney parks.
10 – Hand Sanitizer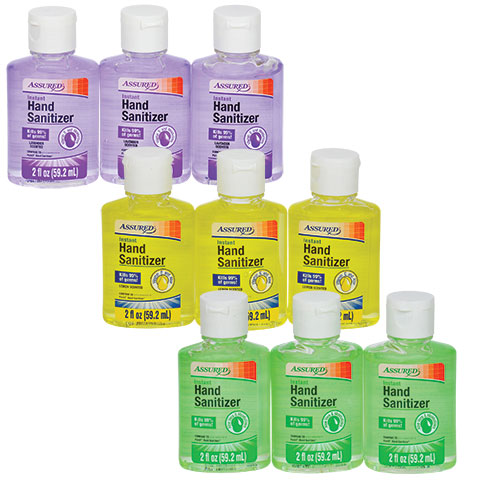 This is an absolute necessity when visiting the Disney parks. Lots of people in one place, means lots of germs, so be proactive!
11 – Hats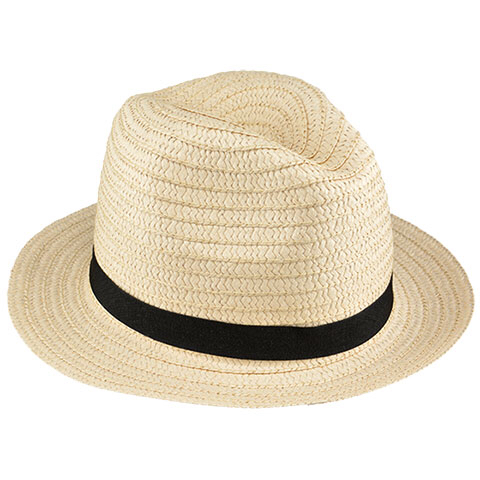 Believe it or not, Dollar Tree has a pretty awesome selection of hats to choose from. The quality is good and does the job of blocking the sun.
12 – Snacks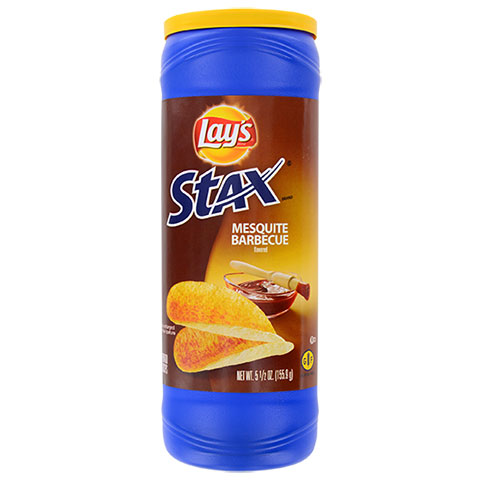 You can pack a wide range of snacks to keep your appetite in check while at Disney. Snacks such as crackers, chips, raisins, nuts, granola bars, fruit snacks, and more a just a few options for you to pick up.
13 – Laundry Bags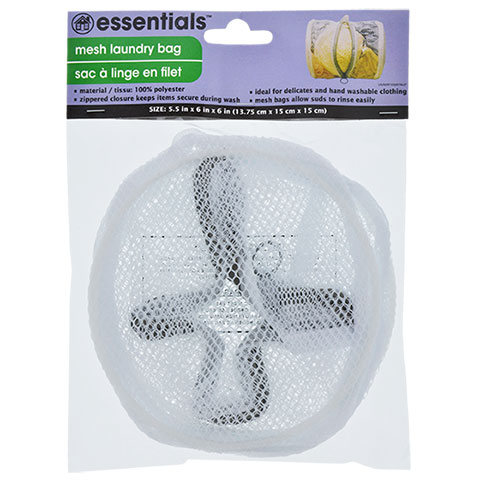 Mesh laundry bags are a great item to have for storing your dirty clothes in while on vacation.
14 – Disney Nightlights or Flashlights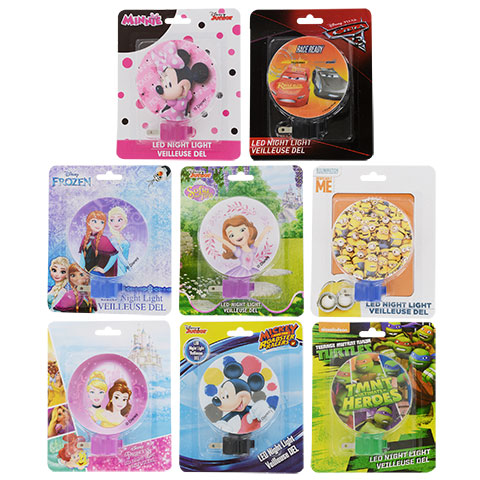 These are nice to have in the event that you need to make a night trip to the restroom and don't won't to turn on the lights waking others. They are also helpful in preventing any bumps and bruises from running into walls or furniture.
15 – Pill Organizer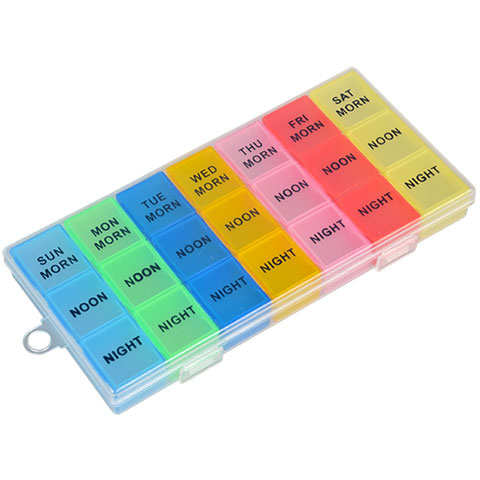 A pill organizer can be used for more than vitamins, it can be used to store other travel knick-knacks like bobby pins, safety pins, camera memory cards, and more.
16 – Ponchos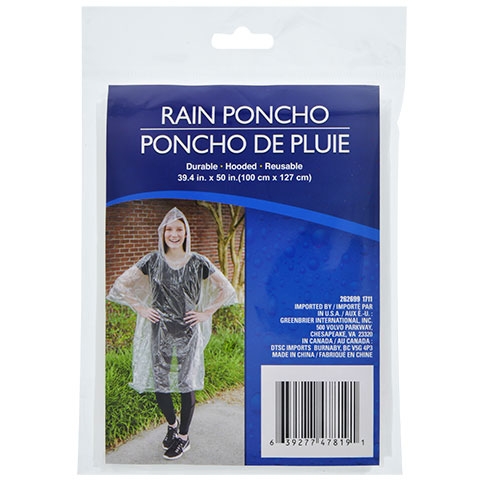 It's Florida and it will rain, especially in the summer months. Ponchos at the park are ridiculously priced and the quality is not all that good.
So, be sure to grab a few before you leave!
17 – Pool Toys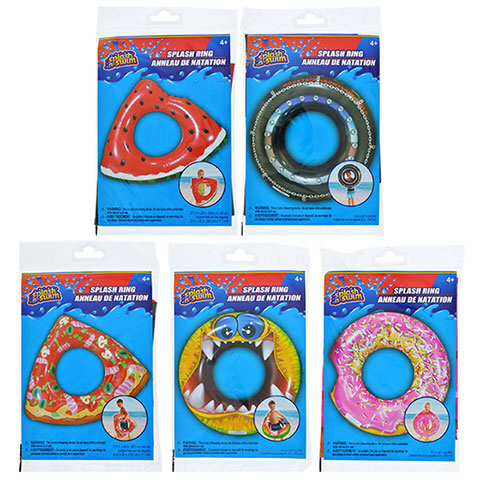 You can take your own pool toys and accessories with you.  The Dollar Tree has lots to choose from and you'll be happy that you didn't break the bank.
18 – Disney Sandwich Bags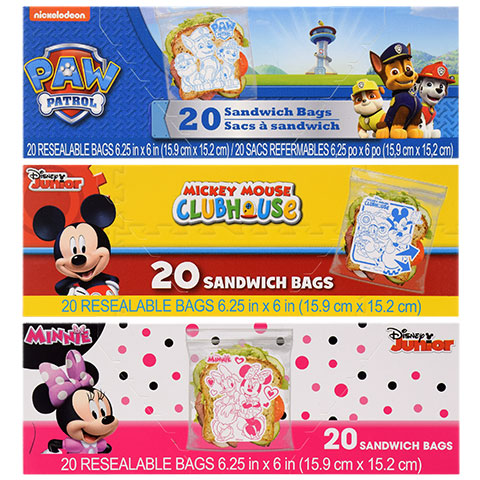 Sandwich bags are great for packing small snacks to bring with you into the parks.
19 – Snack Containers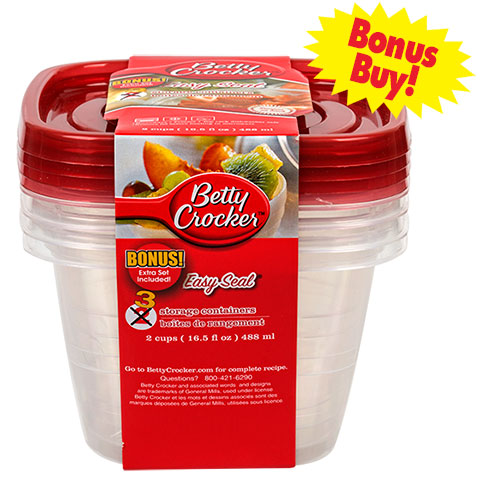 Small containers are also a good way to pack your own snacks.
20 – Disney Dollar Tree Souvenirs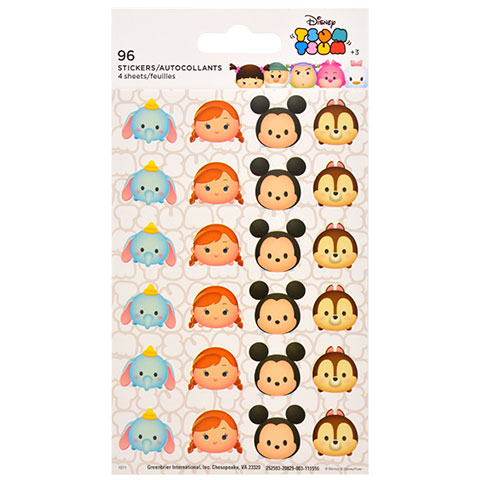 We all know that the souvenir budget can get out of hand when you're shopping inside the Disney parks. A great alternative is to shop for budget-friendly items at a Dollar Store near the parks or at a Disney outlet store.
You will be so happy you did!
21 – Suction Cups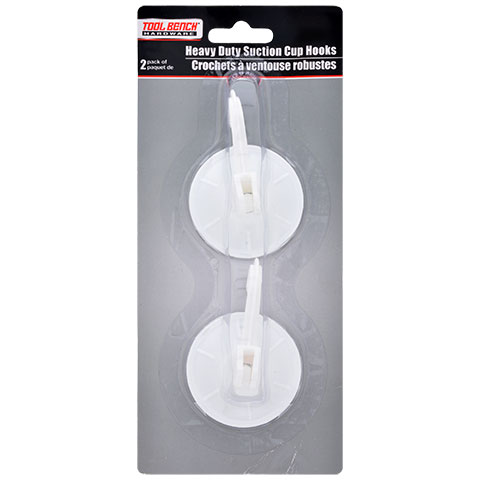 These are good for hanging any clothes or extra damp towels.
22 – Hipster Sunglasses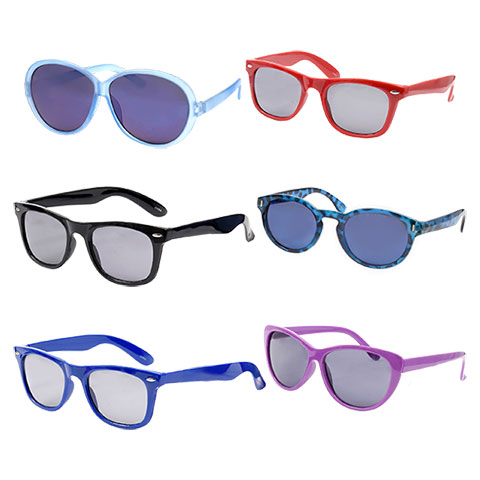 A must-have Disney item for the bright Florida sunshine.  Dollar Tree offers a variety of options that can help block out UV rays.
23 – Tissues or Wet Wipes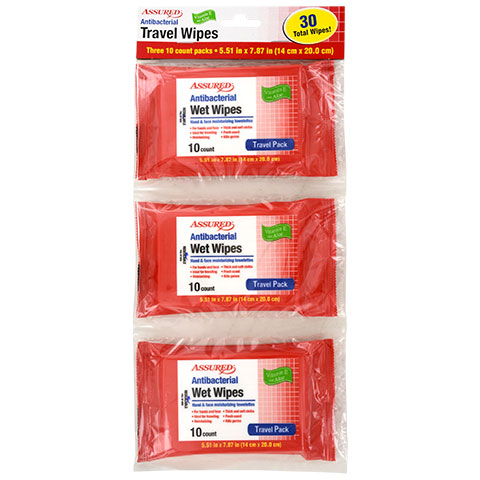 Wipes are helpful for wiping down your hotel room, any tables you may eat on at the parks, keeping hands clean, and for cleaning up quick messes.
Trust me, you can never have enough tissues or wipes!
24 – Toothbrushes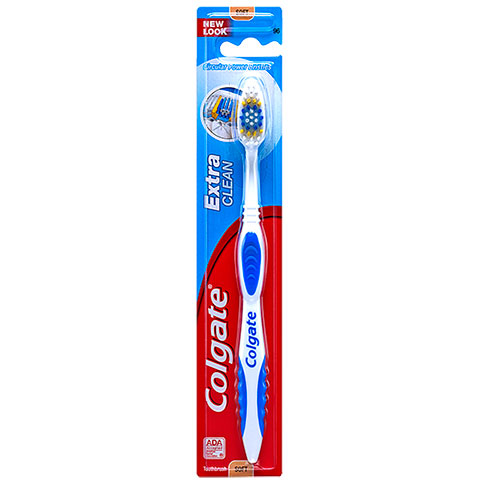 You can buy your toothbrushes for only a $1 at Dollar Tree and you won't feel as bad tossing them out at the end of vacation.
25 – Trash Bags 
Personally, I love having a few trash bags with me while on vacation. I'm not one who likes to have room upkeep every day, so I like to have a place to put my trash in, especially since the trash cans are small in the rooms.
I also use trash bags to put my dirty clothes in, if I don't bring any mesh laundry bags.
26 – Disney Water Bottles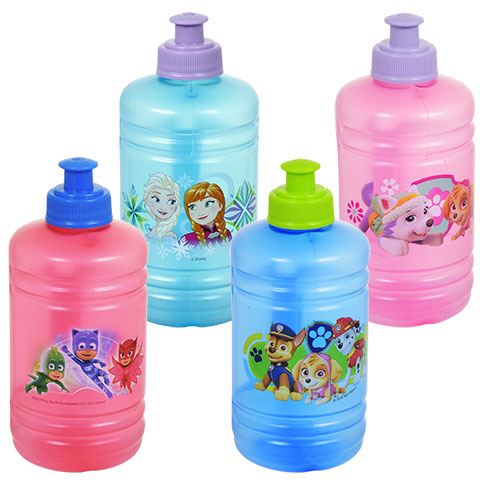 It's extremely important to stay hydrated at Disney, especially in the peak summer heat.  The Dollar Tree has water bottles that come in many different colors and designs just for you.
I hope this checklist helps you come up with a few ideas on what you should pack for Walt Disney World.
Please let me know what Disney items at Dollar Tree you love to bring below!
Download and print the Dollar Tree packing list here.
---
Want more theme park tips? Check out the theme park tips page. If you're thinking about going to Disney alone, then read the top 18 tips. Are you planning a Disney vacation soon? Read the Disney Vacation Planning Guide for your next dream trip!
Don't forget to discover the new magical and mysterious Disney adventure of Pandora – The World of Avatar at Animal Kingdom® Theme Park.
If you enjoyed this article, then you'll love these:
For more theme park news, discounts, tips and guides, subscribe to the newsletter!
I'm super grateful when you share my posts on Facebook, Twitter, or Pinterest. It helps spread the word about ThemeParkHipster and allows me to keep bringing you great content.
Until next time, Happy Park Hopping Hipsters!
NikkyJ