Do you have a Busch Gardens must do list?
I do!
Busch Gardens is a must do theme park in Florida. This amazing park is over 335 acres with more than 2000 animals onsite.
Busch Gardens has a special place in my heart because it was where I rode my first roller coaster, the Python, in 1994. I remember being terrified, but courageous enough to experience this roller coaster. Busch Gardens was also the first theme park I was allowed to do without direct adult supervision.
Now that you understand my love of the park, let's look at some of my Busch Gardens must do's!
THIS POST MAY CONTAIN AFFILIATE LINKS. PLEASE READ MY DISCLOSURE FOR MORE INFO. Which means if you click on any of the links, I'll receive a small commission. This helps support the website and allows me to bring you more content. Thank you for your support!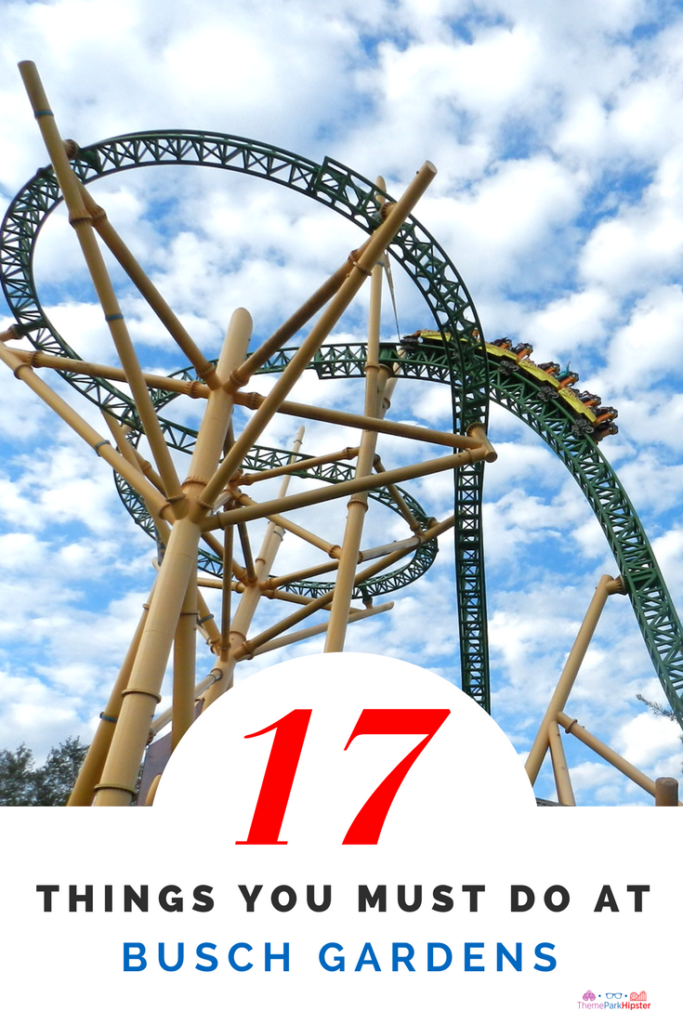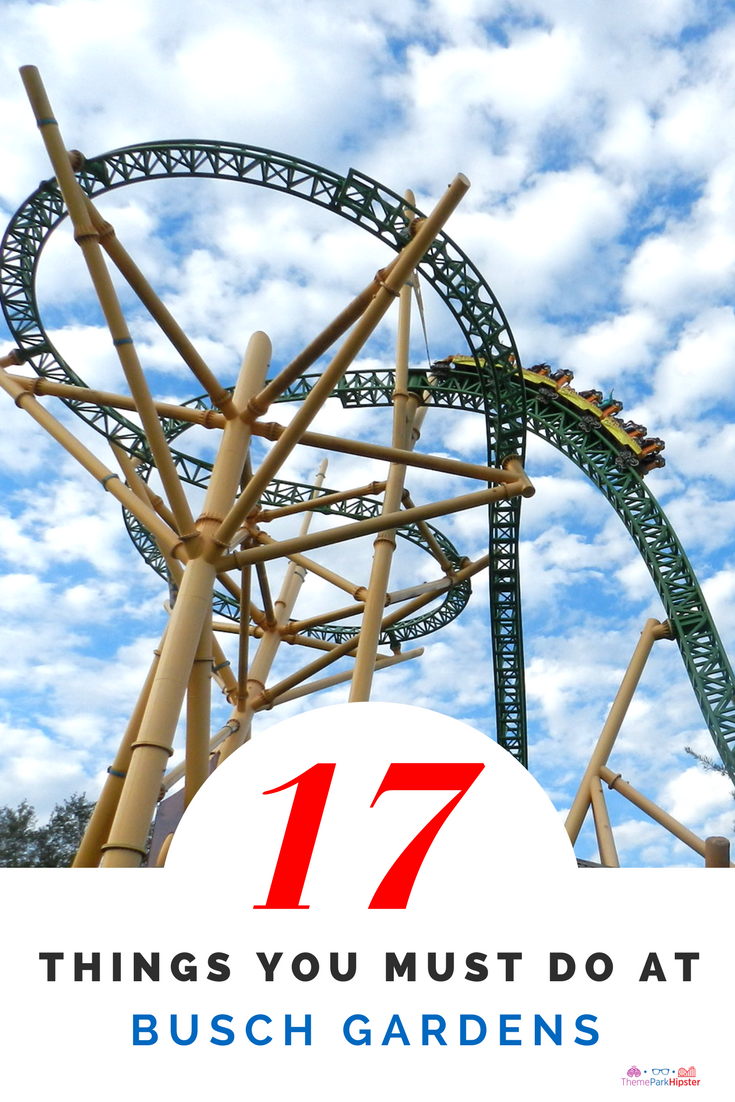 1 – Grab a tasty treat at Sultan's Sweets
The Sultan's Sweets, is a bakery shop located in the front of Busch Gardens. It's usually my first or last stop of the day. Here you can grab a slice of cake, cinnamon rolls, muffins, a piece of fruit, or other freshly baked pastries.
2 – Relax in Myombe Reserve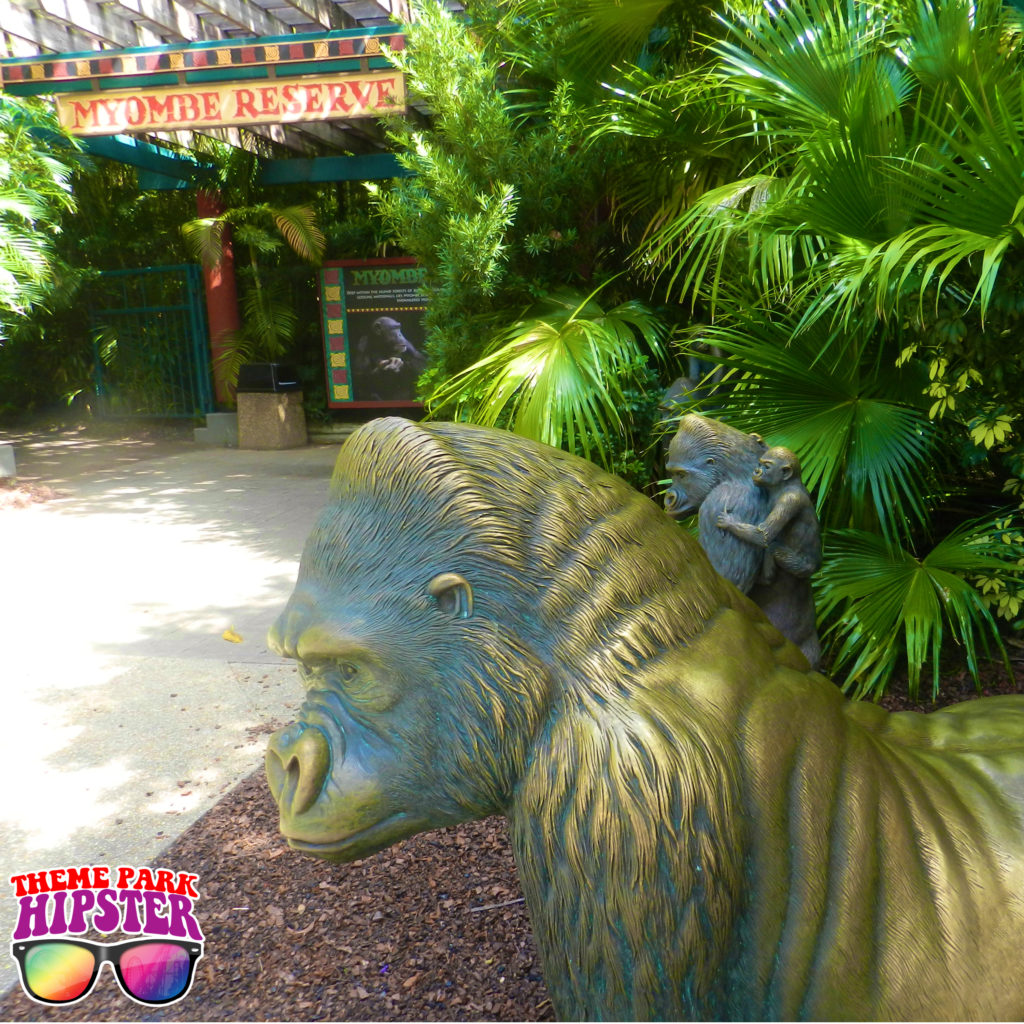 The Myombe Reserve is a relaxing, secluded area in Busch Gardens. Here you can rejuvenate yourself during your solo trip. You will trek through the majestic jungle for an up-close look of the Gorilla habitat.
This area of the park is also a great spot to sit, read, or unwind. It has multiple benches throughout with shaded covering.
3 – Ride Cheetah Hunt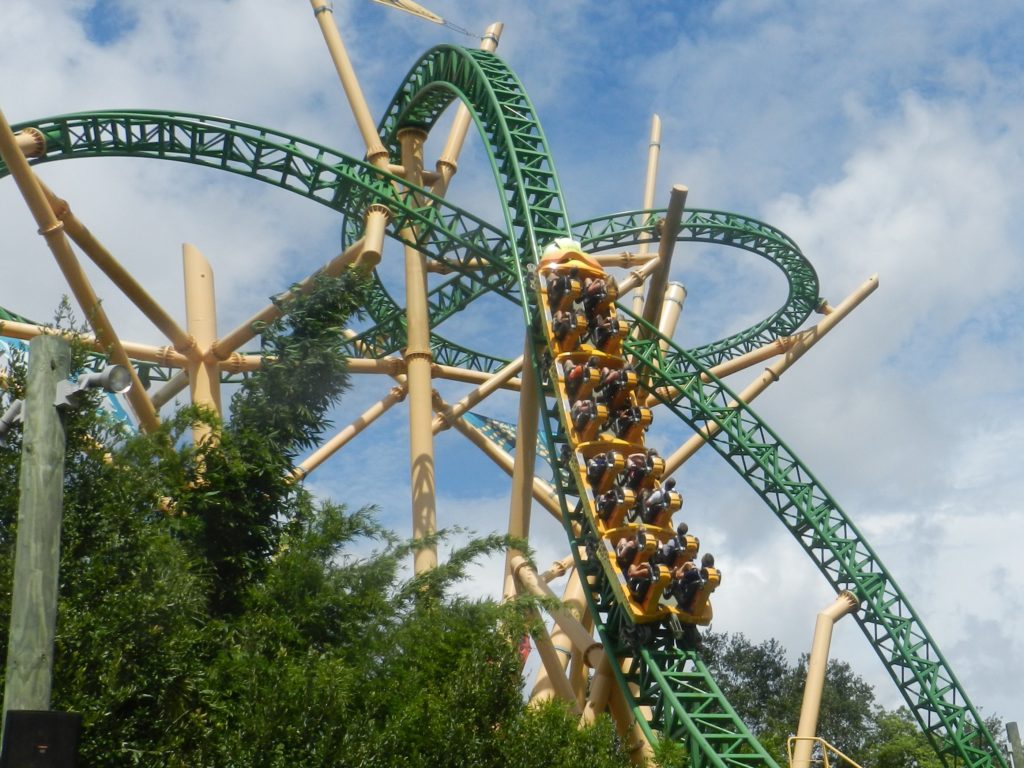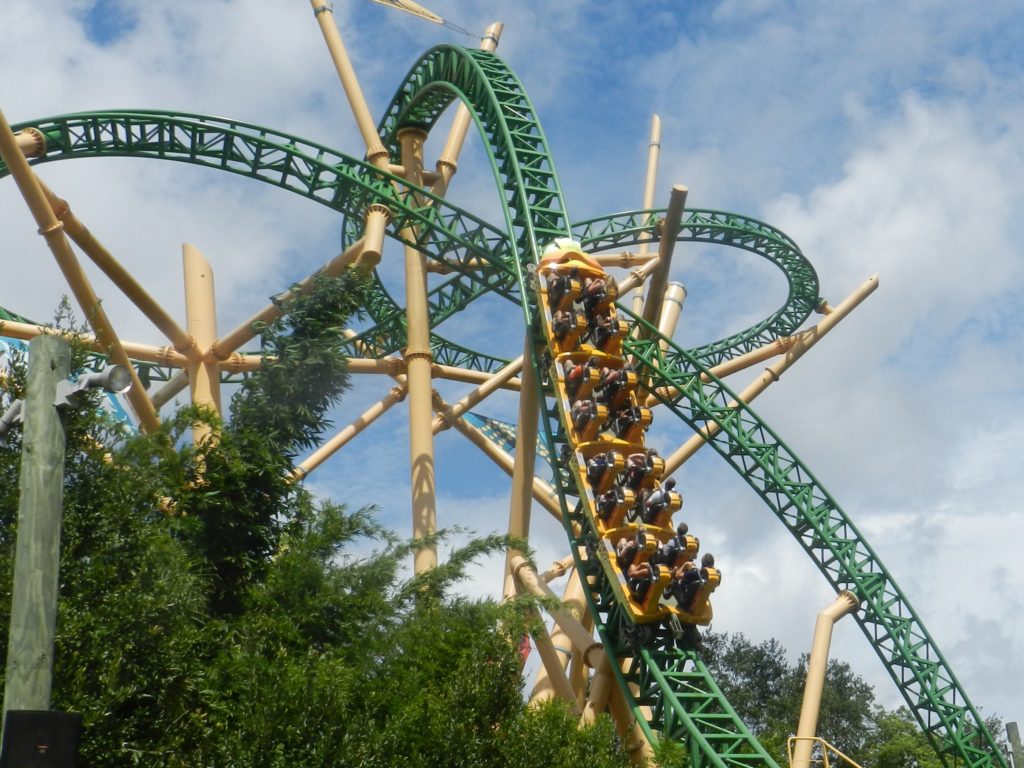 Located in the Cheetah Hunt Area, this triple launch coaster will have you flying with cheetah like speed. It's also the park's longest ride (4400 feet).
If you need a morning pick-me-up, then make Cheetah Hunt your first roller coaster of the day!
4 – Experience the Cobra's Curse
This Egyptian-inspired spin coaster, features a vertical lift that takes you through the dark legend of the King Snake. This is one of Busch Gardens newest attractions and well themed.
5 – Ride Montu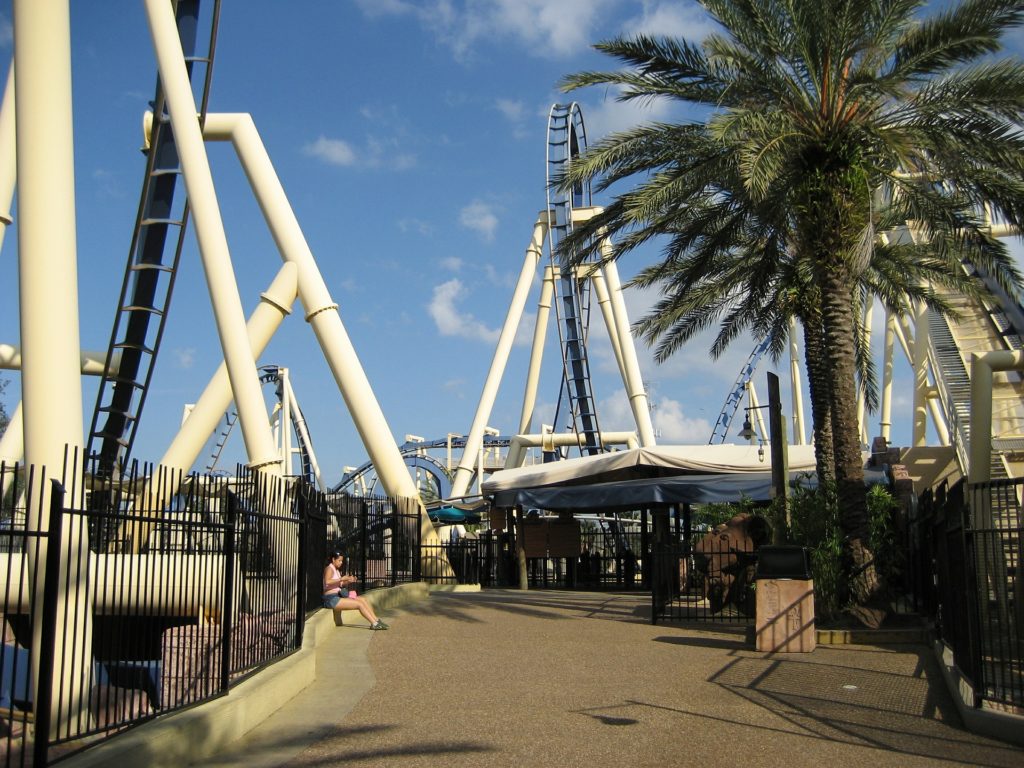 The Egyptian god named high speed roller coaster has seven inversions and is one of my absolute must do attractions at Busch Gardens. It's now considered a Busch Gardens classic and a must do for any trip to the park.
6 – Hop on the Skyride
The Skyride is located in the Cheetah Hunt Area and Stanleyville. It gives you an opportunity to get a bird's eye view of Busch Gardens in the classic cable car.
7 – Conquer Congo River Rapids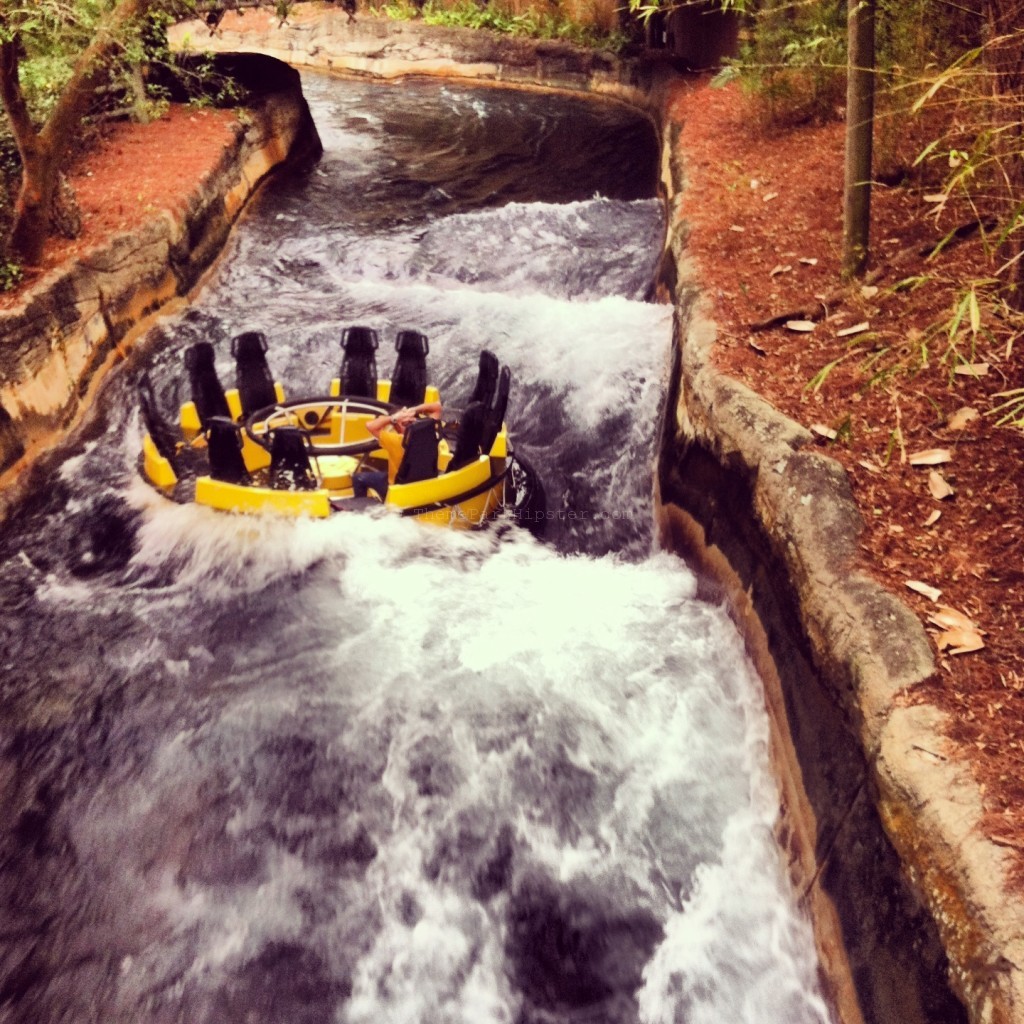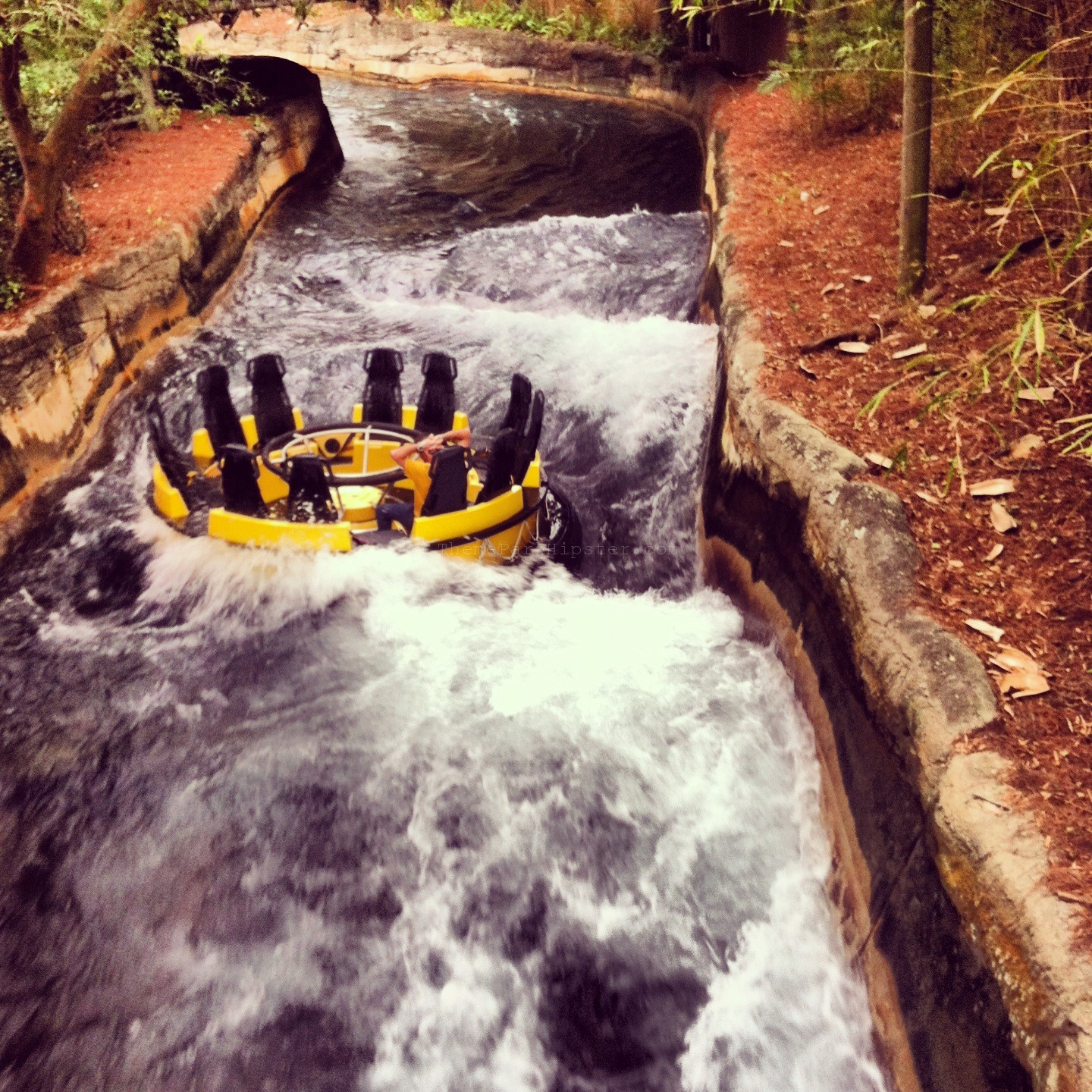 Try riding the Congo River Rapids solo. If you go to Busch Gardens on a slow day, usually in January, then you'll most likely be able to ride Congo River Rapids alone!
On one visit I met a solo theme park traveler riding it alone on a 37° F morning in Florida (that's freezing for Floridians)!
He was very brave.
8 – Ride Sheikra and have lunch at Zambia Smokehouse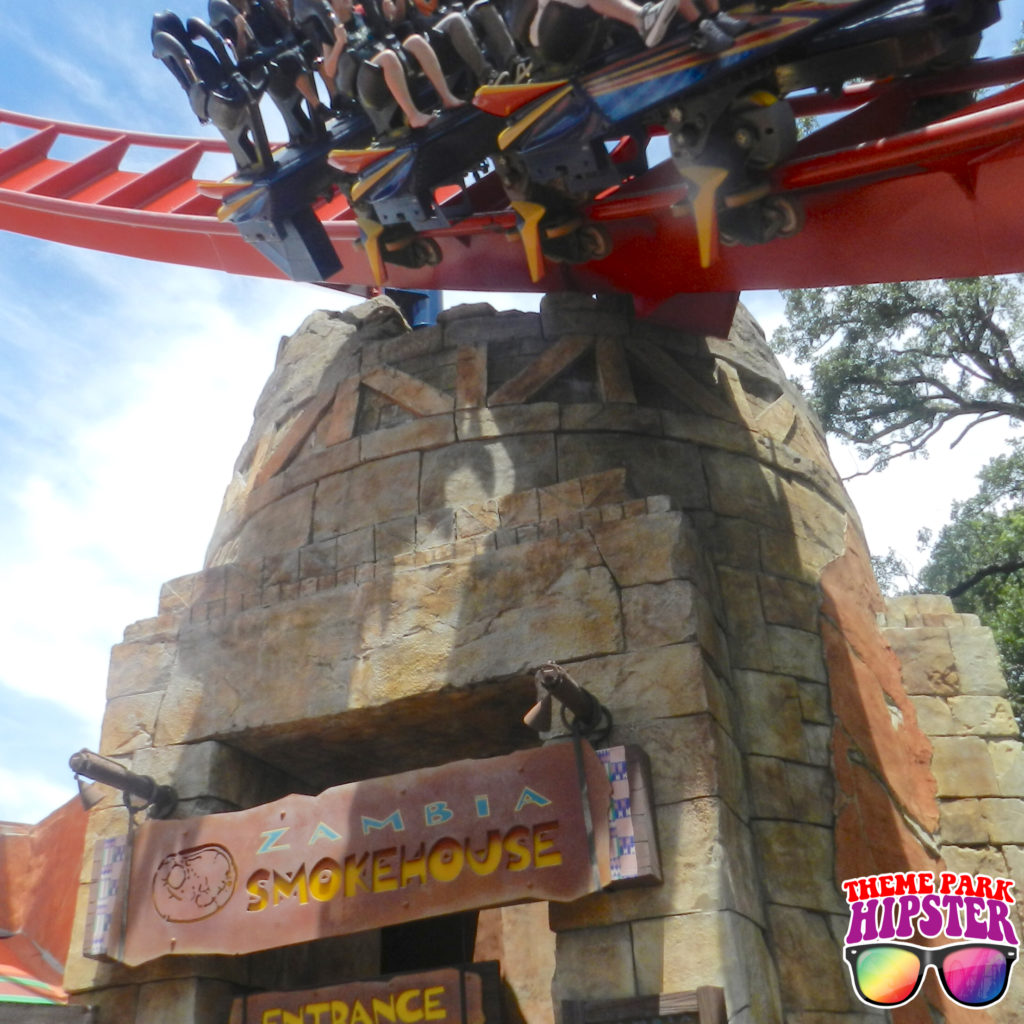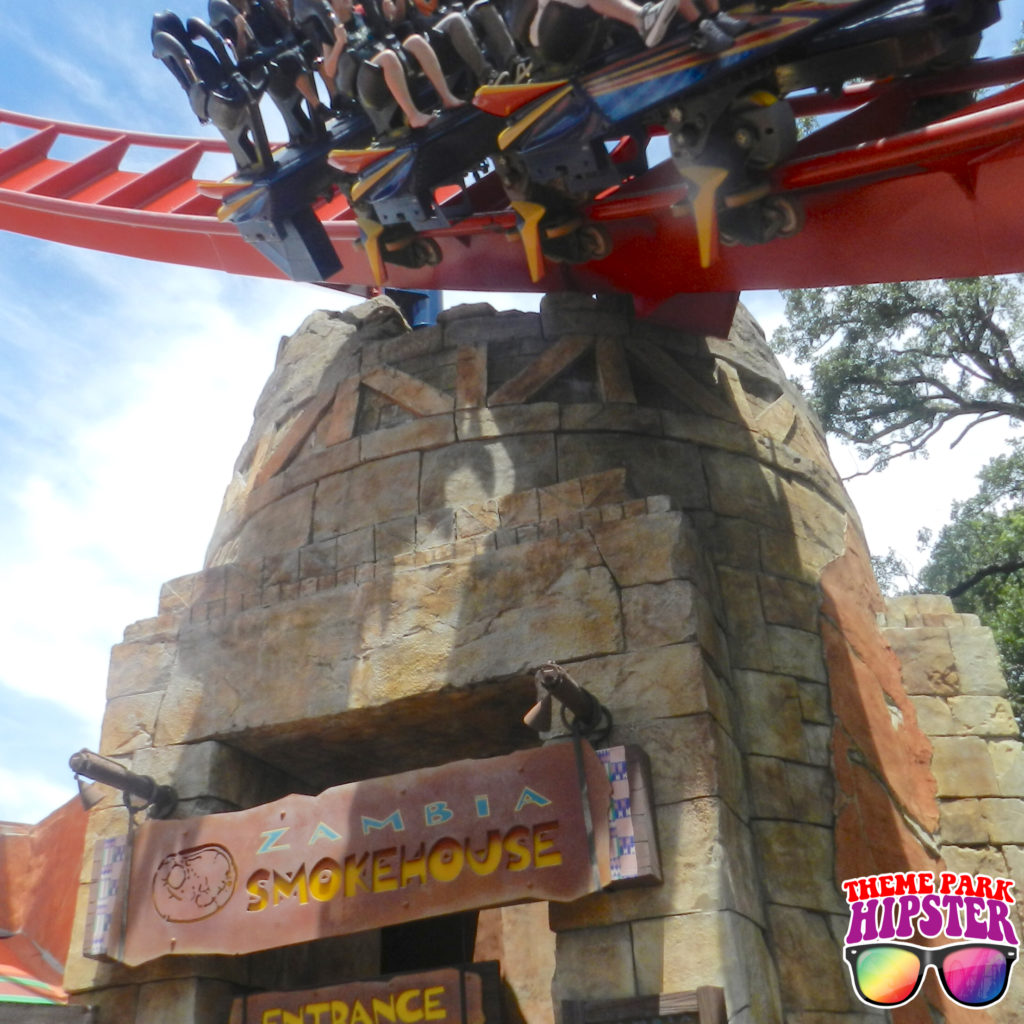 You will smell the savory aroma of smoked meat as you get off Sheikra. This is one of my favorite theme park spots to eat. My favorite aspect of Zambia Smokehouse is the outdoor covered patio with a picture-perfect view of Sheikra.
The meat, which ranges from barbeque chicken and ribs to smoked salmon, are all prepared on a wood fire each day. My favorite is the beef brisket.
9 – Conquer Kumba!
Kumba is a classic and the best ride at Busch Gardens! This ride will push you through a 135-foot drop through one of the world's largest vertical loops with 3 seconds of absolute weightlessness.
Kumba is my favorite ride at Busch Gardens and it can still compete with many of the top roller coasters today.
10 – Take lots of Pics
Busch Gardens is the perfect photo destination for the best social media worthy pics. Busch Gardens has year-round topiaries and beautiful garden displays. Not to mention the thrilling coaster photo ops!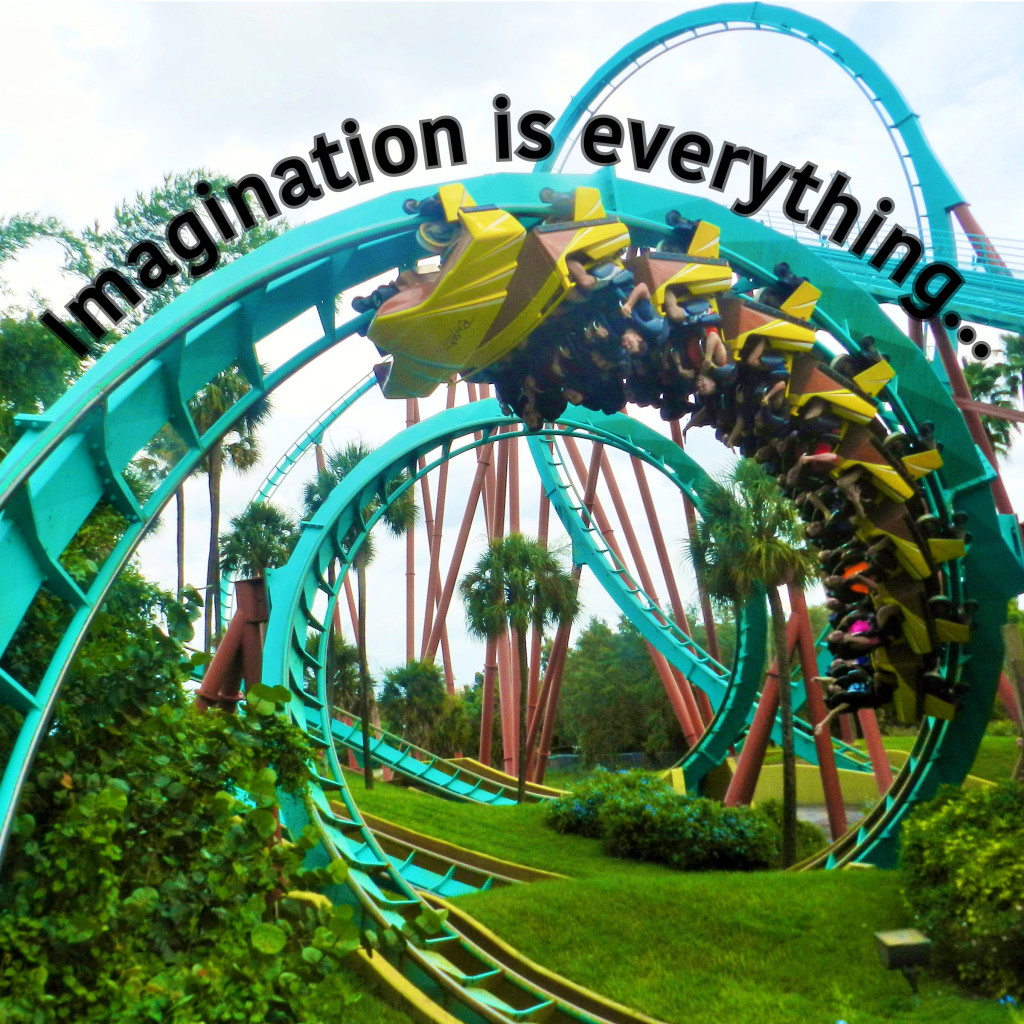 The best way to turn this hobby into a full-time passion is to get an annual pass. You'll learn new ways of the discovering the park through the lens of your camera.
It's also extremely therapeutic!
11 – Explore the Edge of Africa
The Edge of Africa is the perfect way to discover the beautiful wildlife of Africa. This walking tour will bring you up close to the animals of this great continent such as hippos, cheetahs and lions.
[alert alert_heading="Hipster Challenge: " alert_text="Do a scavenger hunt and search for relics, various plant life, and animals!" alert_style="alert-warning"/]
12 – Feed Birds!
I love feeding the birds in the Lory Landing section. For a small fee you can purchase a cup of sweet nectar. If you don't want to feed the birds, you can skip paying for the nectar and just walk through the exhibit. The birds will be uninhibited as they soar all around you.
[alert alert_heading="Hipster Power Tip: " alert_text="Use the free charging stations located next to Scorpion roller coaster and Falcon's Fury. Here you can plug any device into the electrical and USB outlets." alert_style="alert-warning"/]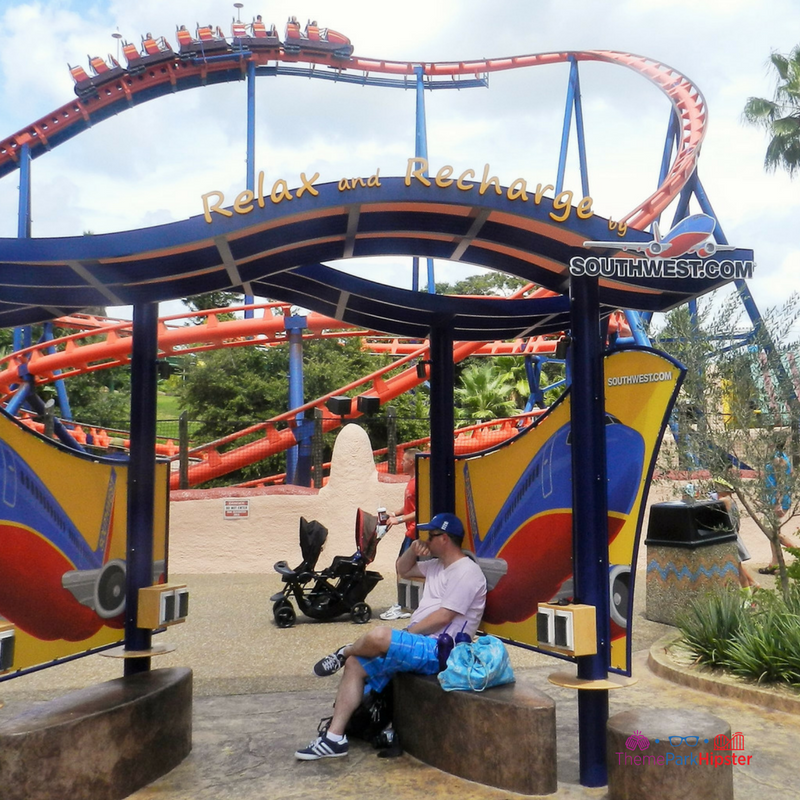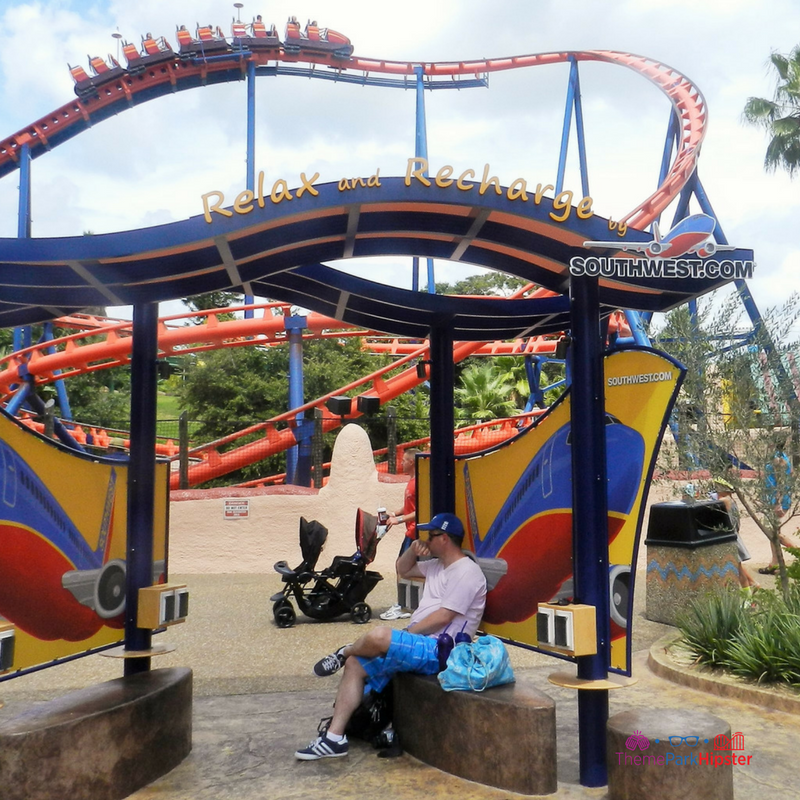 13 – Conquer Falcon's Fury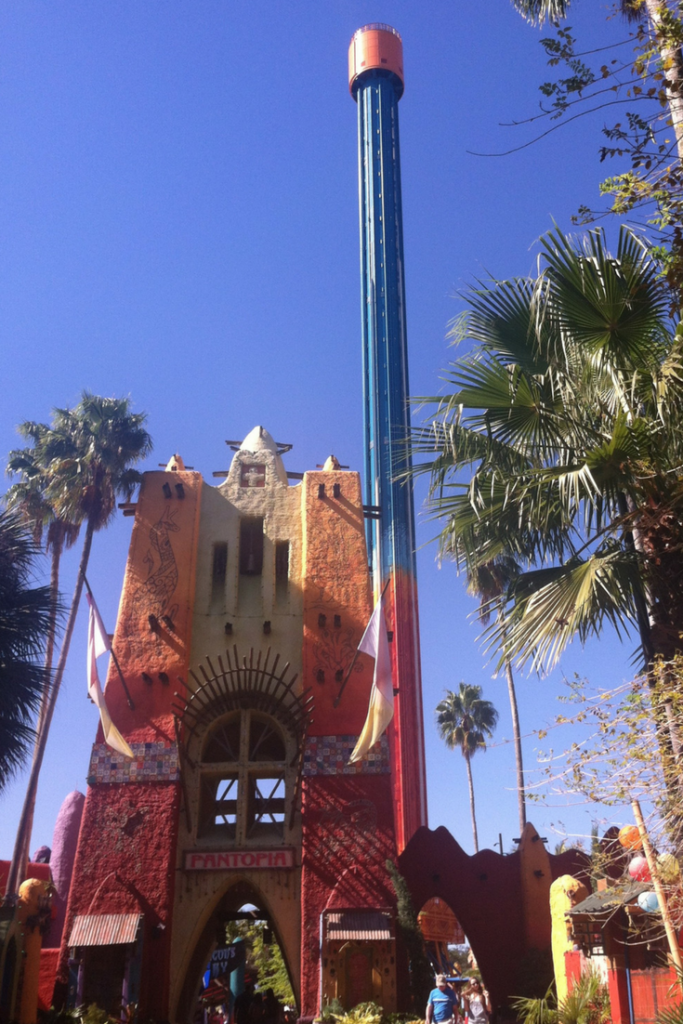 Pivot 90 degrees in midair to a face-down dive in the tallest (335 feet) freestanding drop tower in America. If you're an adrenaline junky, then you'll love this ride!
14 – Hop on the Serengeti Express Train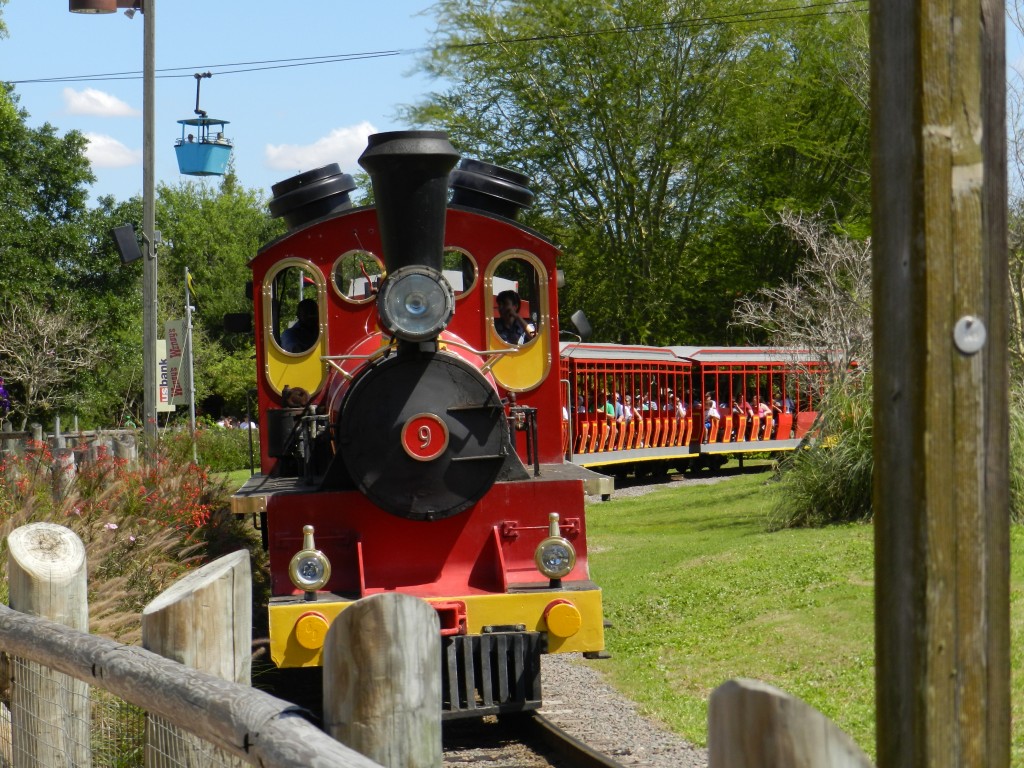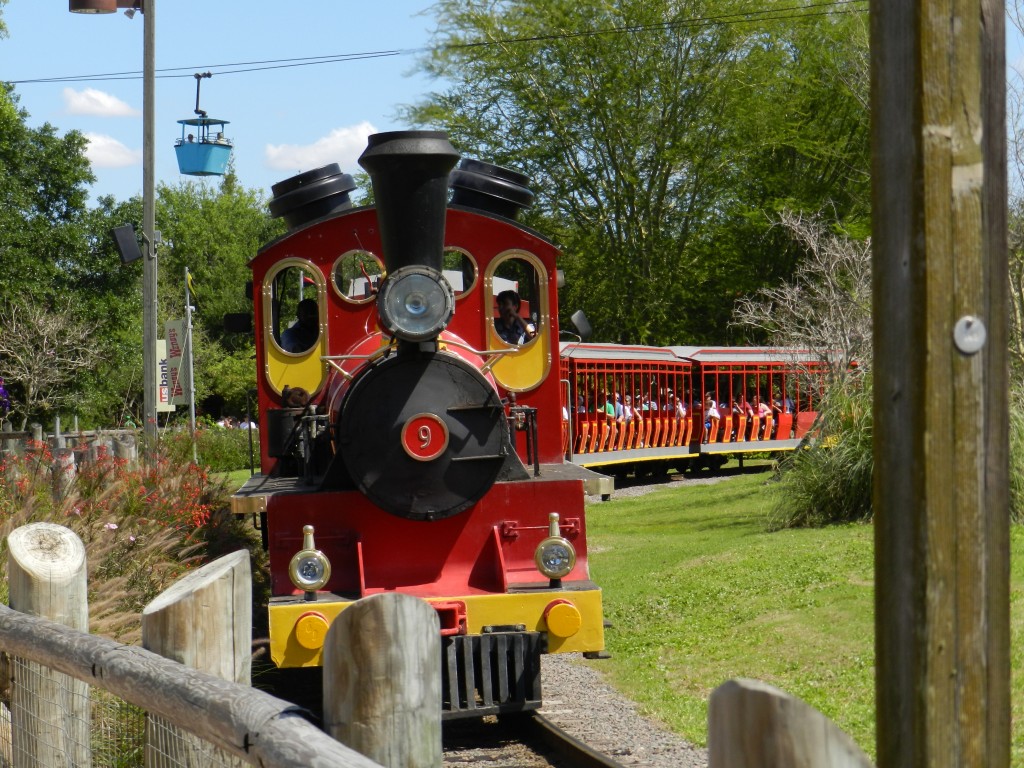 Explore the Serengeti through the train at Busch Gardens. Travel around the park and watch exotic animals roaming about. The train has stops in the Congo, Nairobi and Stanleyville stations.
15 – Grab a pretzel and beer
Have a delicious pretzel and beer at Twisted Tails Pretzels inside the colorful Pantopia area of the park.
16 – Visit Howl-O-Scream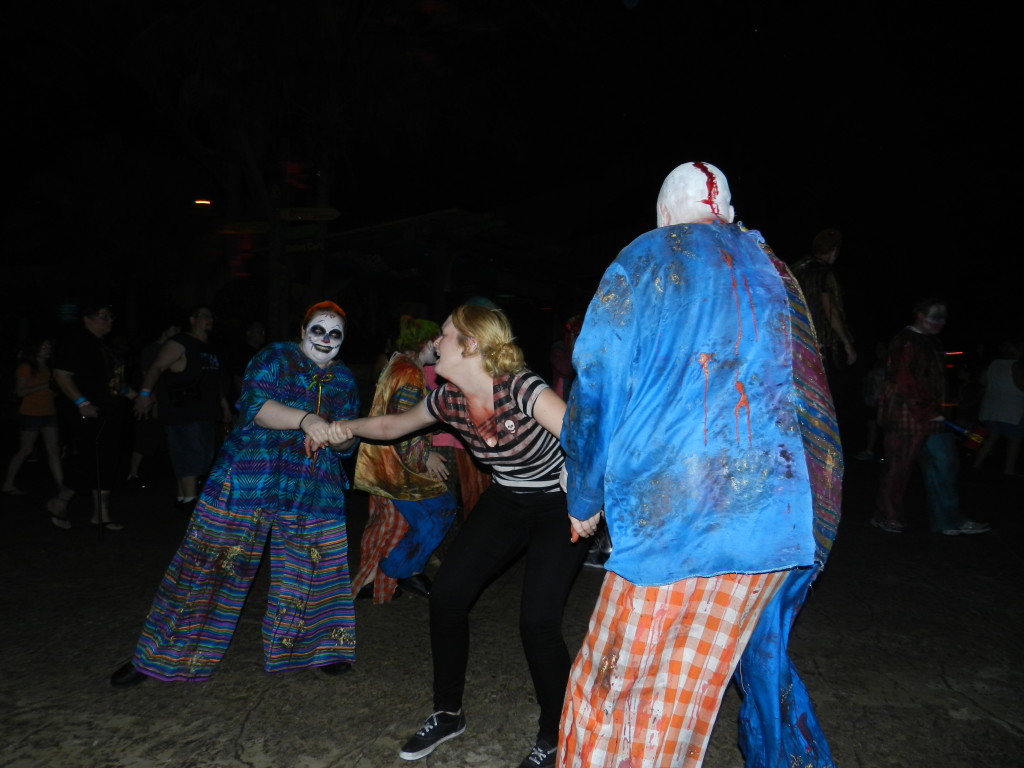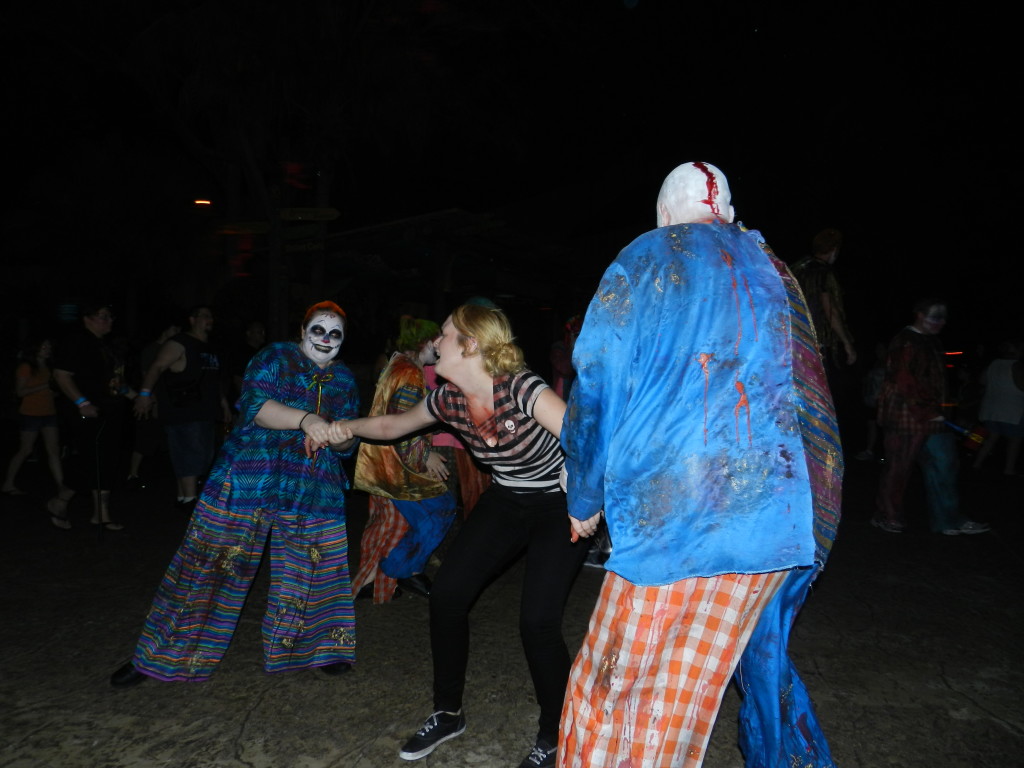 Busch Garden's theme park transforms into a terrifying, bone-chilling event where you'll scream your way through the park. Howl-O-Scream is the best event held at the park. It happens yearly during the fall.
17- Do a Special Tour
If you did not know, Busch Gardens offers a variety of special behind-the-scenes tours. They are a great way to discover how Busch Gardens cares for the animals on property and how staff are also able to maintain the thrills.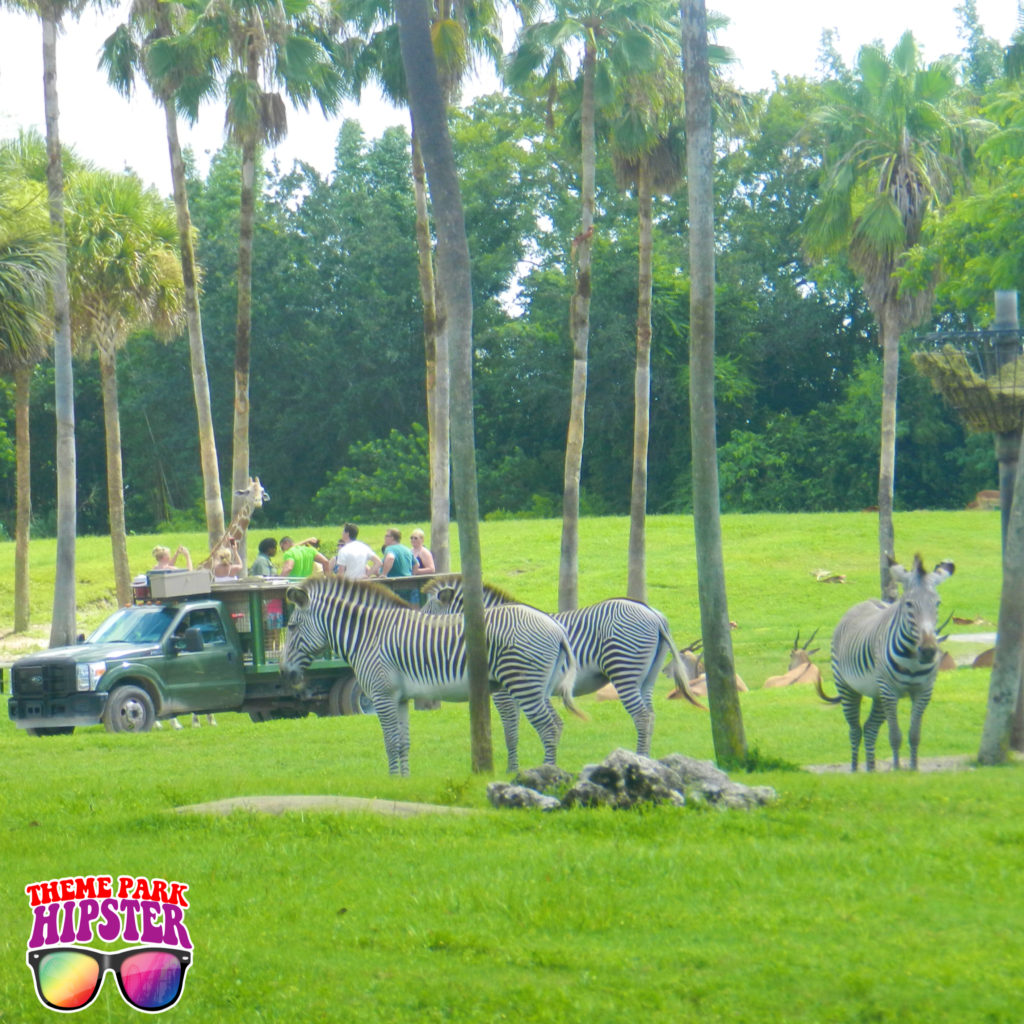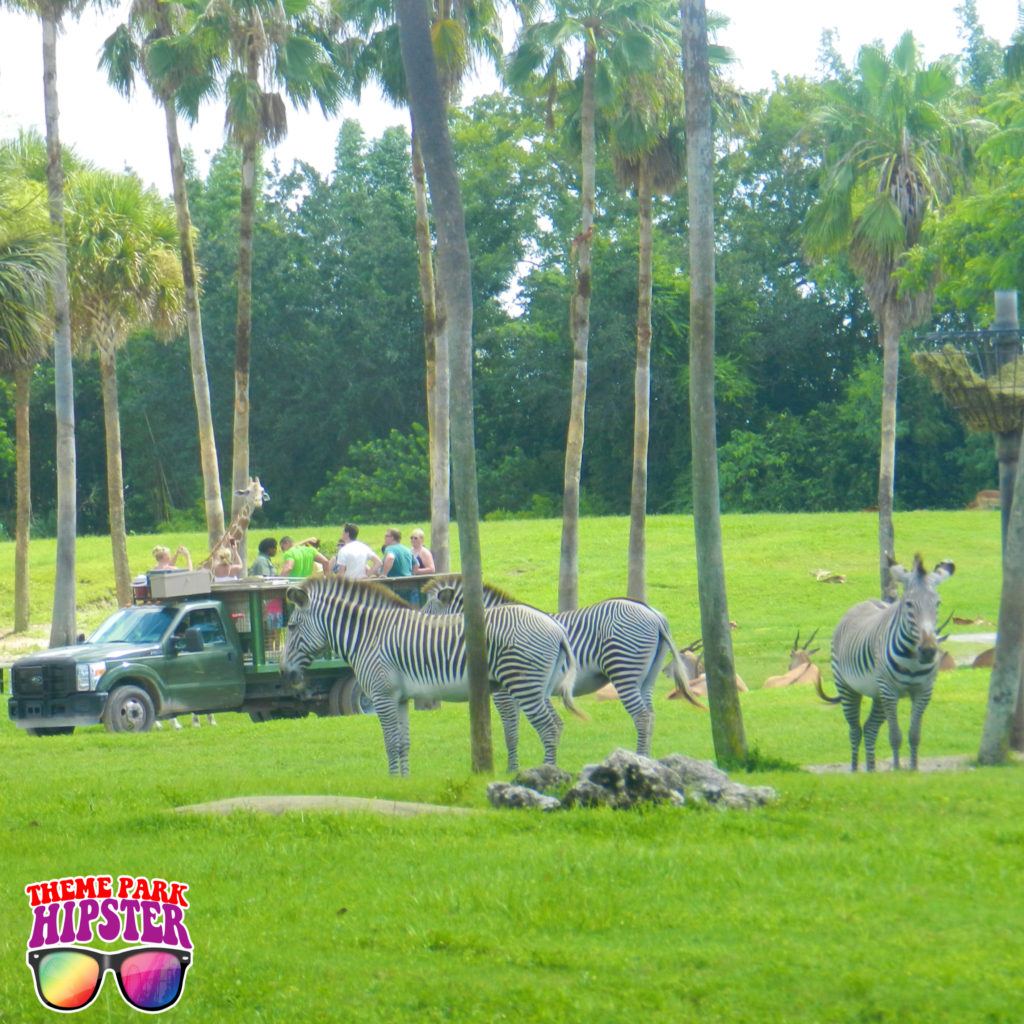 Here are just a few tours offered:
Behind-the-Scenes Tour of the Animal Care Center $29.00
An in depth 75-minute tour of how the Busch Gardens zoological staff care for the animals on property.
Elephant Insider Tour $29.00
45-minute walking tour with specialized trainers.
Elite Adventure Tour $199.00
The ultimate VIP experience of Busch Gardens where you can customize your own 7-hour tour.
Guided Adventure Tour $99.99
An in-depth tour of the whole Busch Gardens theme park, complete with front of the line access, lunch, 30-minute off-road wildlife safari, the opportunity to feed giraffes, and more.
Heart of Africa Tour $39.00
75-minute guided tour where you will get up close and personal with wild animals of Africa.
Keeper for a Day Tour $249.00
You will work with zoological staff caring for giraffes, antelope, birds and more! This hands-on experience last 6.5 hours.
---
As you can see Busch Gardens is a very unique theme park. I love it because it keeps the traditions of the old Florida amusement park feel with the technology of today. If you are thinking about taking a trip to Tampa, then take advantage of the CityPass which allows you to do the most popular attractions in the area for one cost!
What are your Busch Garden's must do's ?
Want more theme park tips? Check out the theme park tips page. If you're thinking about going to Busch Gardens alone, then read the top 18 tips. Are you planning a Busch Gardens vacation soon? Read the Theme Park Vacation Planning Guide for your next dream trip!
If you enjoyed this article, then you'll love these:
For more theme park news, discounts, tips and guides, subscribe to the newsletter!
I'm super grateful when you share my posts on Facebook, Twitter, or Pinterest. It helps spread the word about ThemeParkHipster and allows me to keep bringing you great content.
Until next time, Happy Park Hopping Hipsters!
NikkyJ