Ready take a trip over to Orlando's marine-inspired park and need a few SeaWorld tips to get you started?
SeaWorld is a great Orlando theme park that is not only excellent for a family vacation, but perfect for a solo trip! Located just off Interstate 4 and the Beachline Express, you'll be welcomed by the easy going vibe of this aquatic park. SeaWorld will invite you in with its Caribbean, Polynesian, and even Arctic themes felt throughout the park.
Upon entering the theme park, you'll be treated with colorful flamingos and even baby dolphins with their mothers.
This sets the tone for an amazing day ahead of you!
ALL SEAWORLD ORLANDO ROLLER COASTERS POV
THIS POST MAY CONTAIN AFFILIATE LINKS. PLEASE READ MY DISCLOSURE FOR MORE INFO. Which means if you click on any of the links, I'll receive a small commission. This helps support the website and allows me to bring you more content. Thank you for your support!
If you're thinking about doing a theme park day at SeaWorld then you'll want to follow my best tips below.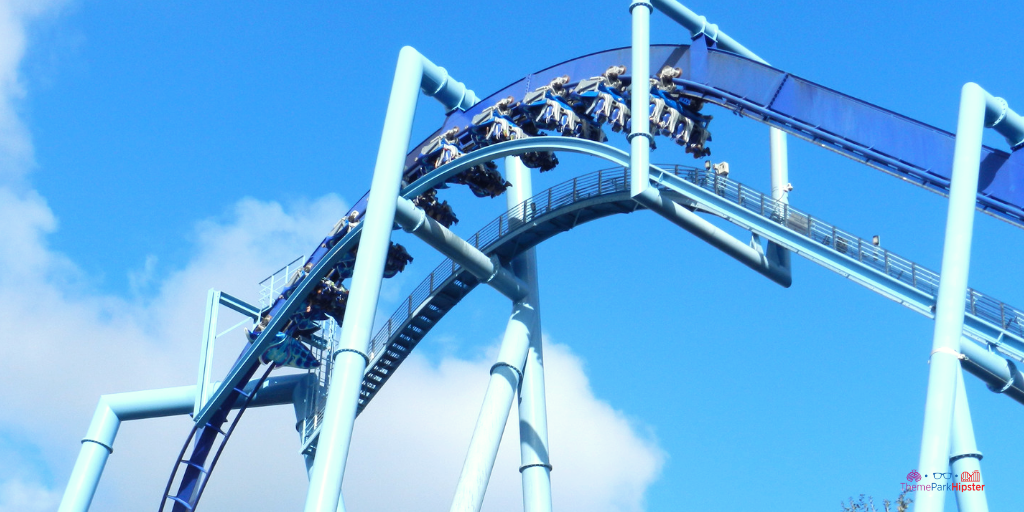 Now let's jump into 18 top SeaWorld tips to make your day epic!
1 – Get there early
Try to arrive 30-minutes prior to park opening. It's the best way to maximize your day, especially if you're trying to do it all in one day.
2 – Dress appropriately
If you're not native to the state, then you may not know that Florida's weather is mostly hot and humid except for the beautiful months of December, January, February, and March.
3 – Find quiet, shaded spots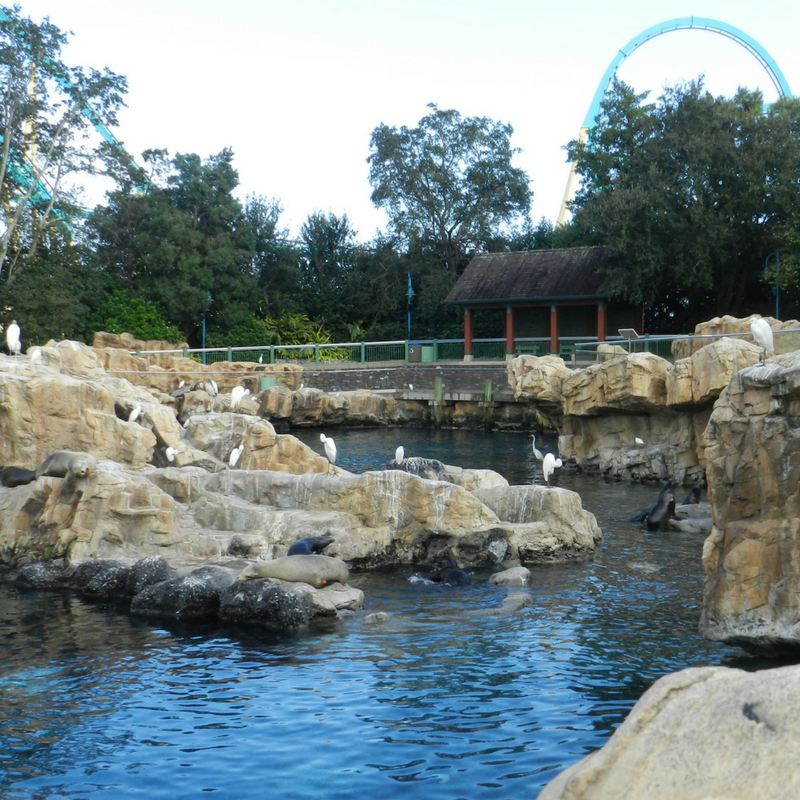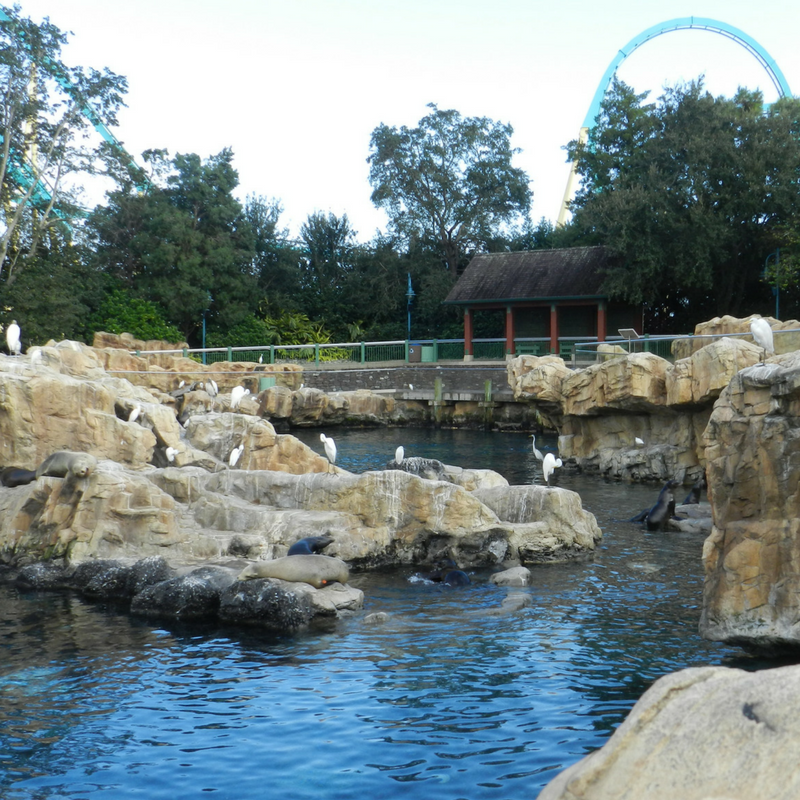 The lush greenery area by the Dolphin Encounter or the area near Turtle Trek are two serene sitting places you'll want to take a quick break at during your day.
4 – Go during the weekdays
This tip is especially important for anyone who is not a fan of huge crowds.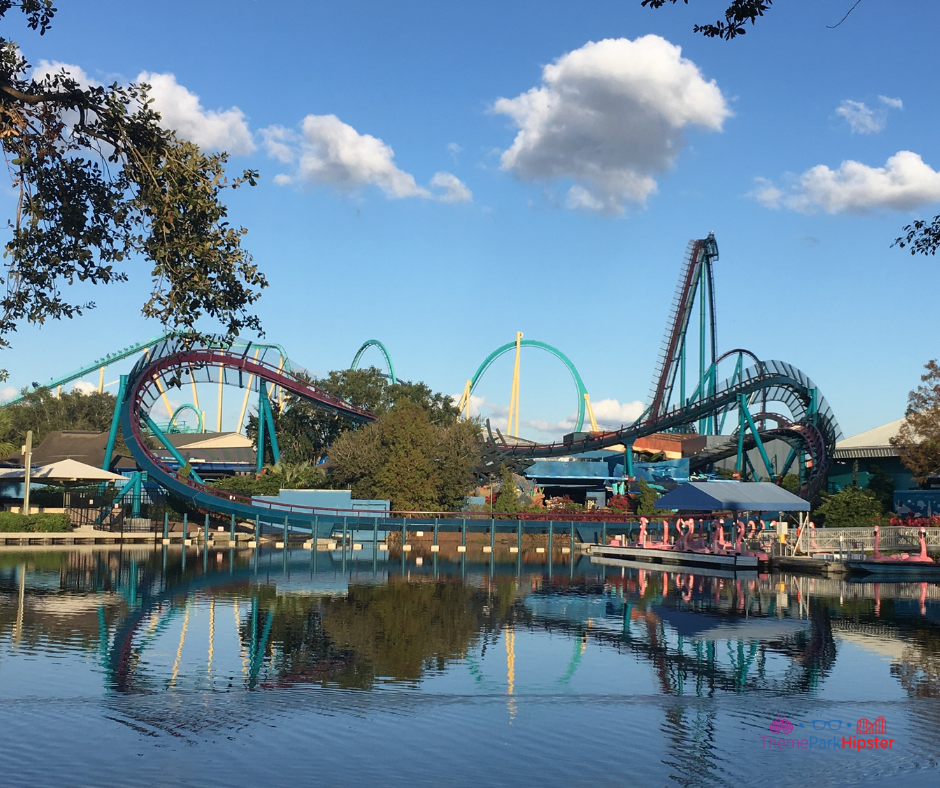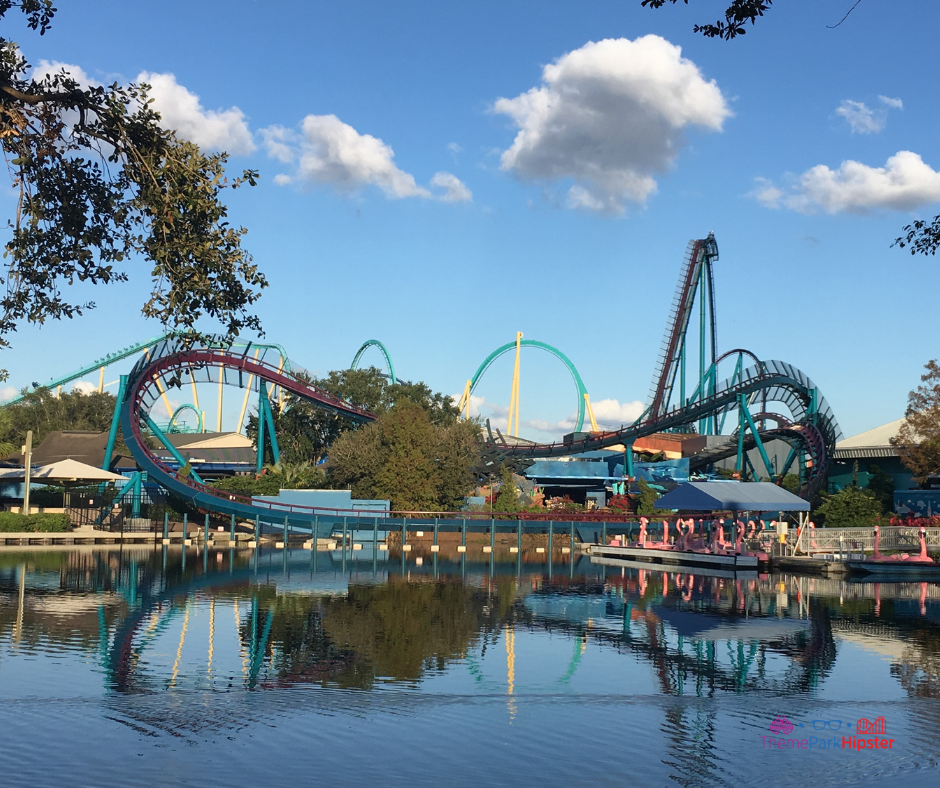 To prevent frustration, I suggest avoiding holidays, the weekends, and the summer. This is the time that both locals and tourists flood the park. Check out the Undercover Tourist crowd calendar to find the best days to go.
5 – Download park app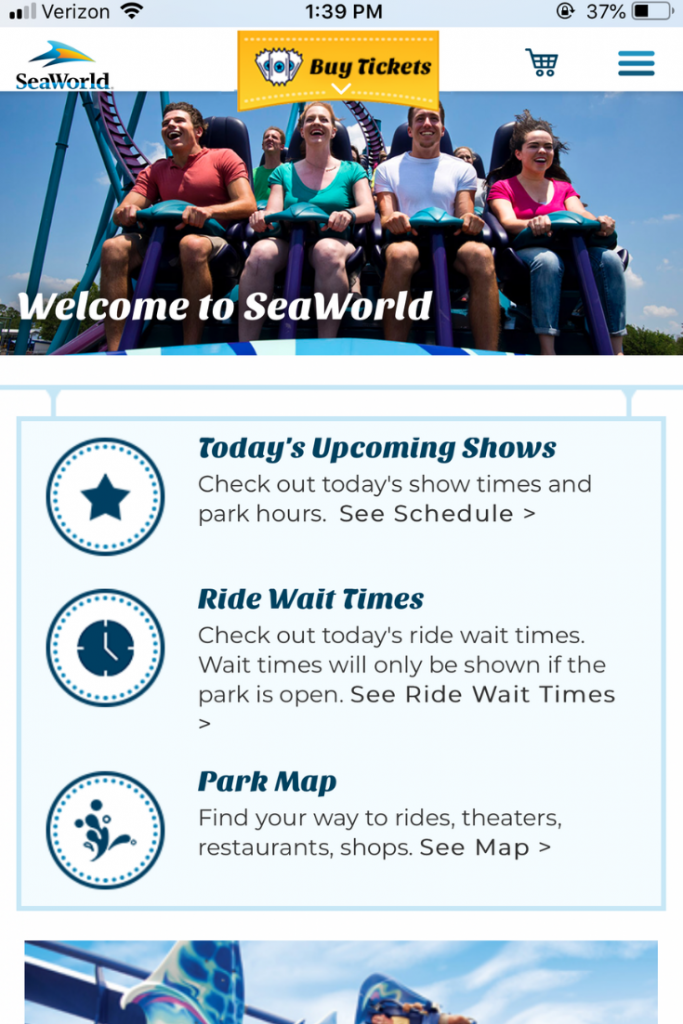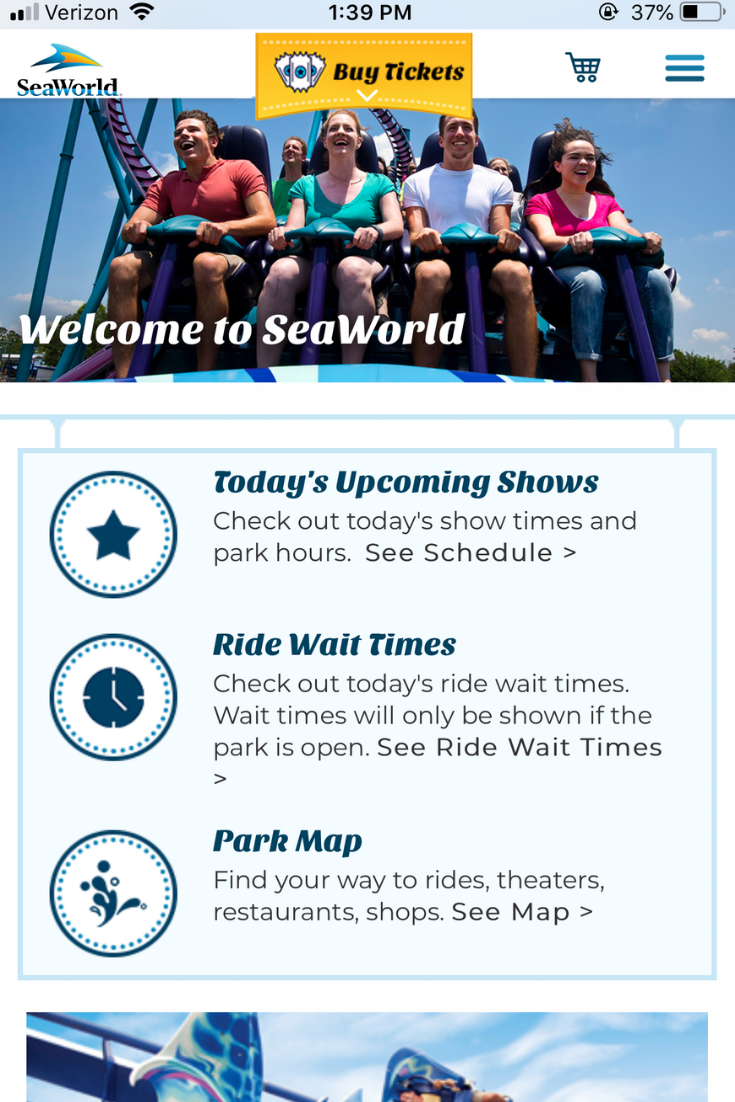 Map out the day prior to your visit by downloading the SeaWorld app. This is a great way to make a note of your must do's and is also a wonderful way to help you see and experience as much as you can if you're only there for a short visit.
Having the park app will allow you to view the map and get familiar with the layout of SeaWorld Orlando.
 6 – Pass on Preferred Parking
Try to get to SeaWorld early and park in the regular parking section. The parking situation at SeaWorld isn't terrible. Wherever you end up parking, the walk to the front gate shouldn't be bad at all.
7 – Save time and money and buy discounted SeaWorld tickets online
Undercover Tourist offers great deals on SeaWorld tickets. You can also purchase your tickets directly from SeaWorld's website prior to your visit.
Also think about becoming a SeaWorld Pass Member. Pass Members at SeaWorld Orlando enjoy some really cool benefits like:
Unlimited admission to SeaWorld for 12 months with no block out dates during the initial 12-month commitment and any renewal period
Free general parking
Exclusive monthly rewards like bring a friend for FREE
Here are some of the 2018 SeaWorld Orlando Pass Member Perks!
September Free Beer one 12oz draft beer daily
October $5 Spooktacular® Trick-or-Treat Bag
November 30% Off Walrus Up-Close Tour
Priority access to new attractions at SeaWorld Orlando
Discounts on single-day guest tickets, dining, shopping, and more
8 – Know What's Included with Your Park Ticket
Before you head out to the park, you should know what's included with your park ticket.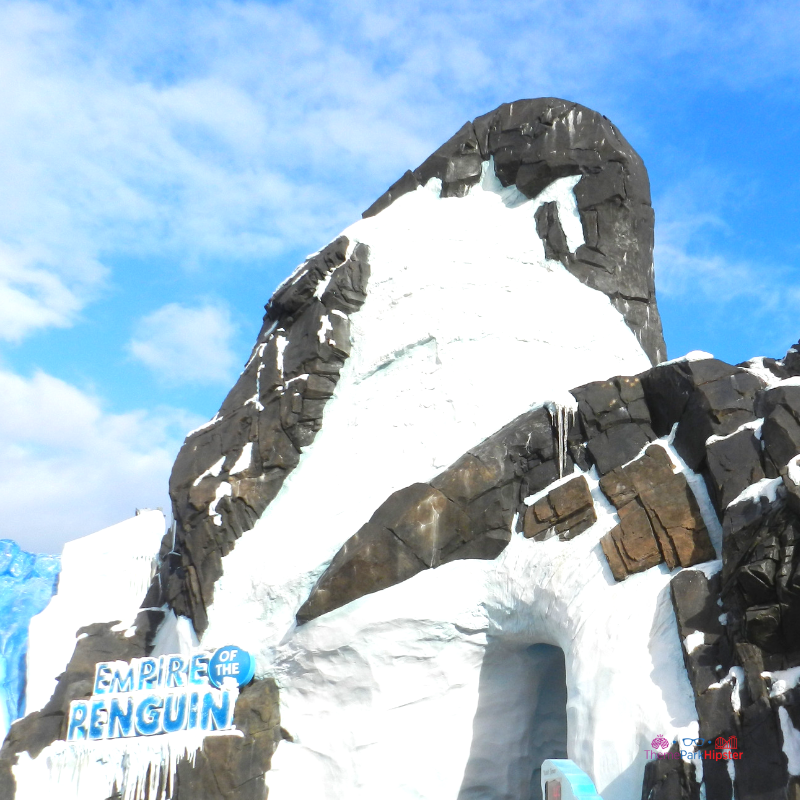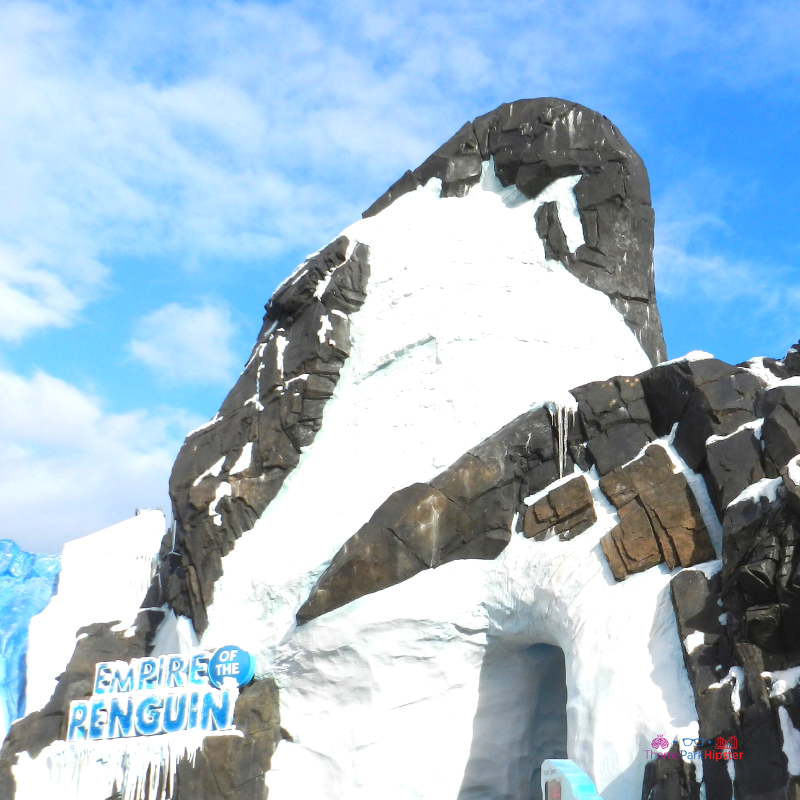 Your SeaWorld Orlando ticket will include all rides, shows and exhibits, except for the Paddle Boats and the Arcade games.
All this means is that you don't have to buy a ticket to attend any particular attraction; they're all part of your admission.
9 – Purchase the All-Day Dining Deal
For one low price, you can get a band that allows you to eat at participating restaurants all day. The All-Day Dining Deal includes 1 entrée, 1 side or dessert, and 1 fountain drink, tea or water for each visit.
Basically, an all-you-can-eat day at the park. 
These are the current restaurants included:
Voyager's Smokehouse
Expedition Café
Seaport Pizza
Captain Pete's Island Treats
The Spice Mill
Seafire Grill
Mango Joe's
10 – Have a Plan to conquer your day at SeaWorld
You'll want to plan.
Trust me!
This is my go-to SeaWorld itinerary when I want to do a full, out-of-this world solo theme park day! I also recommend this plan for any first-timers hitting up the park.
 Watch my walk-through of SeaWorld below.
Sights and Sounds | Christmas at SeaWorld
How to do SeaWorld Orlando in One Day
Start Early (probably not as early as Universal and Disney) and get to the park when the gates open.
Grab a park guide and map out your day.
Ride Manta. *Must Do*
Pet the stingrays in Key West.
Play with dolphins in Dolphin Cove.
Experience Turtle Trek.
Hop aboard Journey to Atlantis.
Face the new Kraken. *Must Do*
Explore Antarctica: Empire of the Penguin. *Must Do*
Conquer Mako. *Must Do*
Have lunch at Shark Underwater Grill.
Explore Pacific Point Preserve.
Use this time to do any tours, shows that you're interested in, such as the One Ocean animal show.
Experience the 400 foot Sky Tower
Do the Paddle Boats to finish your day off.
[alert alert_heading="NEW:" alert_text="Ride Infinity Falls after Mako. A brand the new water attraction opening in late 2018." alert_style="alert-warning"/]
11 – Purchase Quick Que
On a busy day, mostly in the summer, SeaWorld wait times can get long mainly due to the few thrilling rides to choose from when compared to the other theme parks in Orlando. I recommend purchasing the Signature Show Seating + Quick Queue Unlimited.
This add-on feature includes:
Reserved one time seats at the following shows and unlimited front-of-the-line access to the most popular rides listed below:
Mako™ – Minimum 54″
Manta® – Minimum 54″
Kraken Unleashed – Minimum 54″
Antarctica: Empire of the Penguin®
TurtleTrek®
Journey to Atlantis® – Minimum 42″ (42″ – 48″ with a supervising companion)
Wild Arctic® – Minimum 42″
Shamu Stadium
Dolphin Theater
Seaport Theater
Sea Lion & Otter Stadium
Prices start at $28 per person and can go up depending on the crowd level.
12 – Do a VIP Tour
Upgrade your day and do one of SeaWorld's behind-the-scenes theme park tours. It allows you to get up close and personal with all the unique aquatic life in the park.
SeaWorld Orlando has some of the most intriguing tours in Orlando. I have quite a few that I like and want to do on my SeaWorld bucket list.
---
Here's a list of my favorite SeaWorld VIP tours.
Sharks Up-Close Tour Starting at $15.00
You will be able to touch a small shark and learn fact from fiction about the diversity of sharks.
Penguin Up-Close Tour Starting at $69.00 for adults
A 45-minute walking tour about what it takes to care for penguins.
Dolphin Up-Close Tour Starting at $45.00 for adults
A 60-minute tour where you will have the chance to interact with Atlantic bottlenose dolphins.
Behind-the-Scenes Tour Starting at $29.00 for adults
A 75-minute tour on how rescued manatees and sea turtles are cared for.
Private VIP Tour Starting at $199.00
The Private VIP Tour provides your group with its own SeaWorld tour guide for up to 7 hours. It includes insider tips from an expert guide, front-of-line access and reserved seating to rides and shows.
Expedition SeaWorld®: A Guided Tour Starting at $79.00 for adults.
A 6-hour expert guide through SeaWorld. You will also enjoy reserved seats at three of the most popular shows, front-of-the-line access before and after your guided tour, All-Day Dine and more.
---
13 – Eat at Underwater Grill
Ever thought about dining with sharks?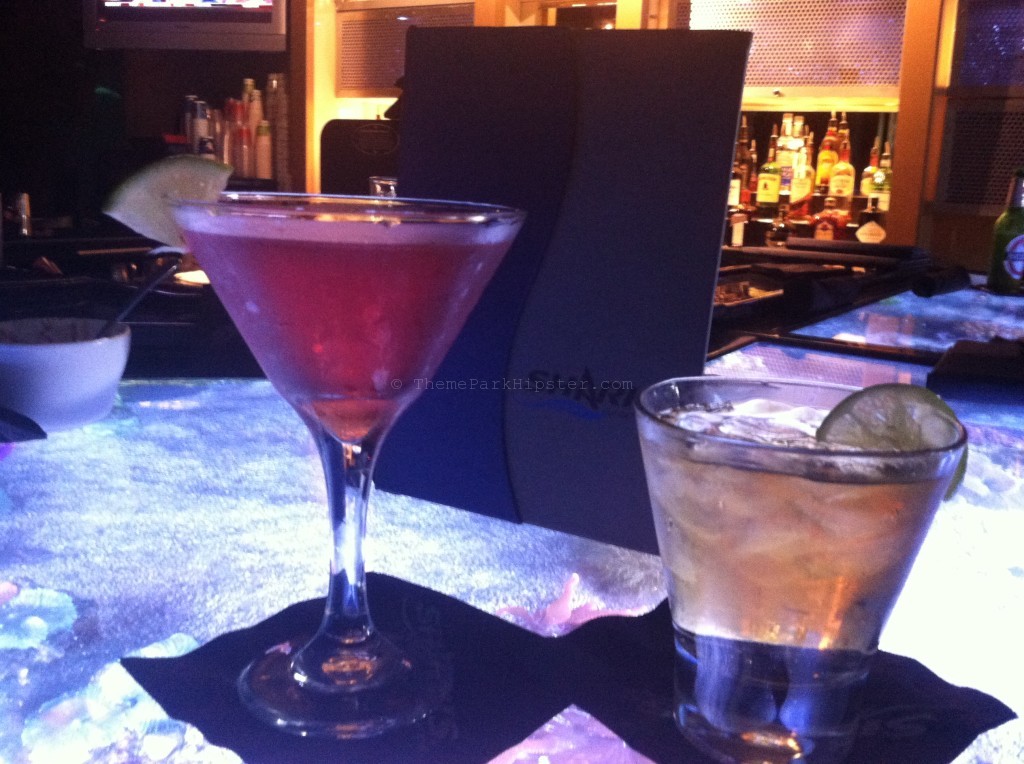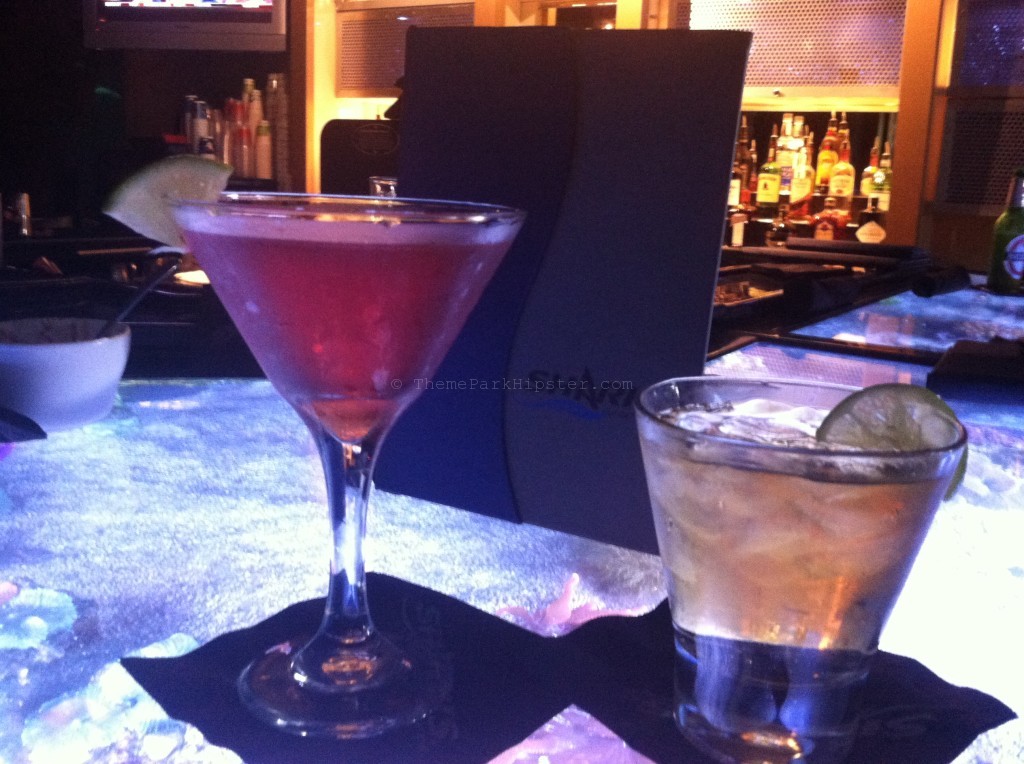 You can do it here and still walk out the restaurant in one piece. The Underwater Grill serves delicious seafood, but I'm a bigger fan of sitting at the bar and enjoying the peacefulness of watching the sharks glide while I sip on my adult beverage.
14 – Discover the Marine Life
Explore SeaWorld and learn about the many different animals in this park. There's a wide variety of sea life all within the gates. Many of the animals are tough to see in your lifetime, so I love how SeaWorld makes sure they educate you on each animal residing in the park.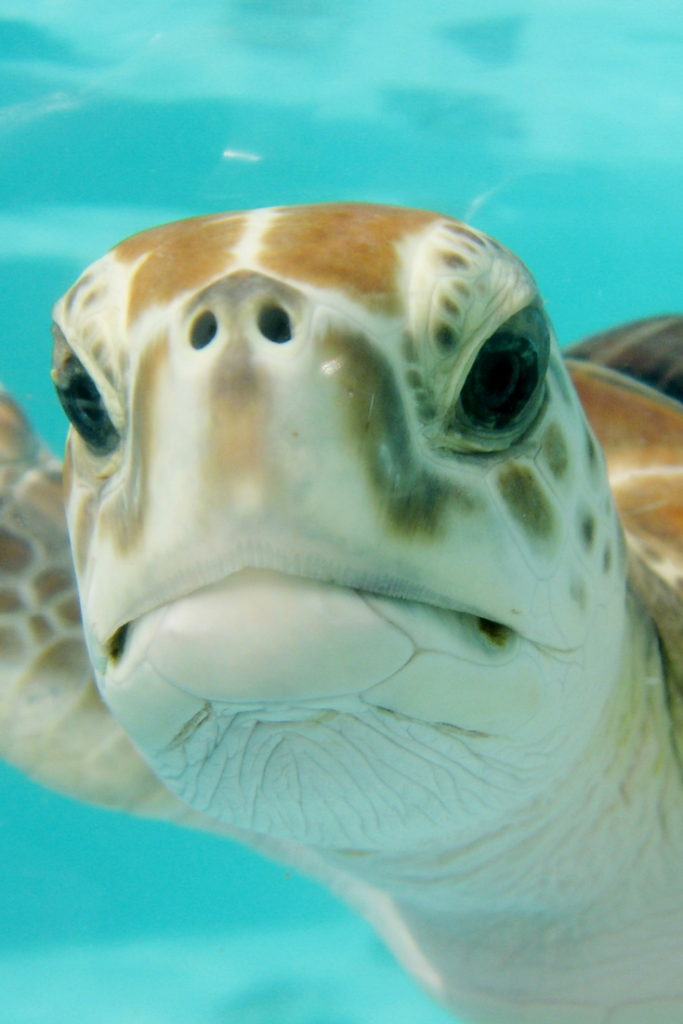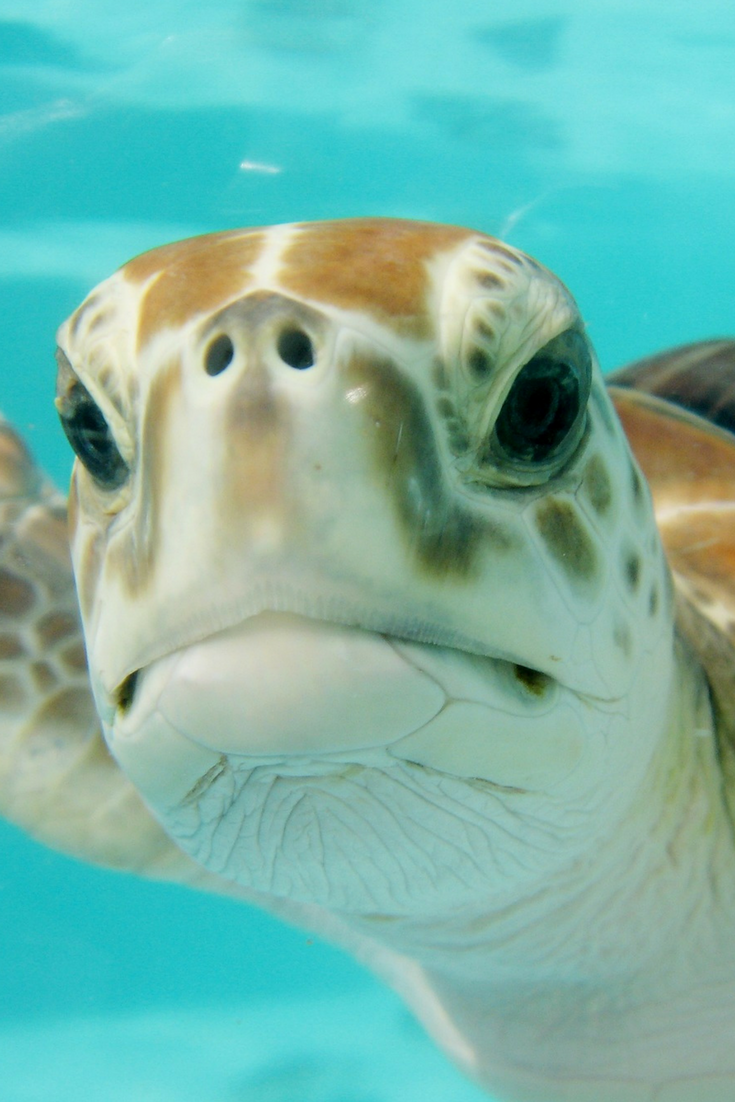 They also have a strong commitment to conservation by providing financial and scientific support to organizations focused on animal rescue and rehabilitation, conservation education, habitat protection, and species research.
SeaWorld & Busch Gardens Conservation Fund has donated more than $14 million, supporting animal conservation projects on all seven continents across the globe, including coral reef restoration, preventing coastal erosion, habitat protection and simply keeping our oceans clean.
15 – Arrive Early to the Shows
SeaWorld Orlando has some of the best theme park shows you'll see in the city. They also have their show schedule down to a science. The shows starting from the front of the gate are usually scheduled shortly after each other from the front to back of the park.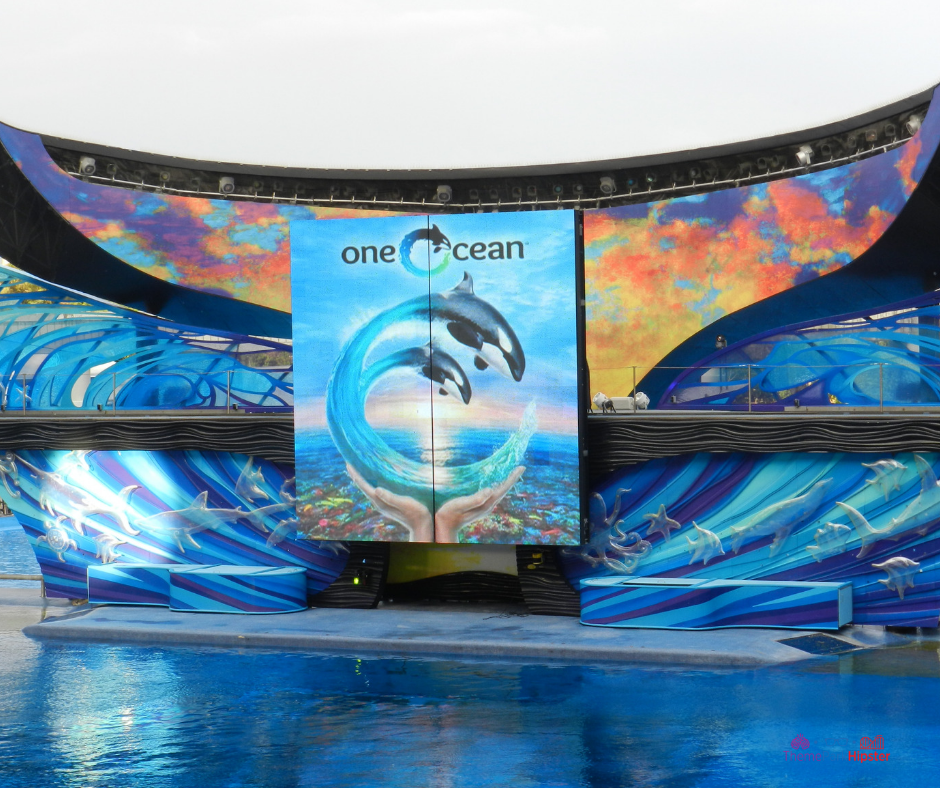 I recommend starting with a show towards the latter part of the part to avoid the crowd.
Each show is a mix of animal training, high-energy performance, and education. You'll want to get there early to secure your perfect spot!
16 – Take Breaks and Explore
SeaWorld Orlando has so many nooks and crannies with opportunities to chat with team members. You'll love just exploring what they have to offer and I guarantee you will leave there with some kind of new information you learned.
[alert alert_heading="Hipster Power Tip:" alert_text="Take an AC break in places such as Antarctica: Empire of the Penguins, Wild Arctic walk-through, and the Shark Encounter." alert_style="alert-warning"/]
17 – Conquer the Water Rides
SeaWorld has one water attraction with another one opening later this year.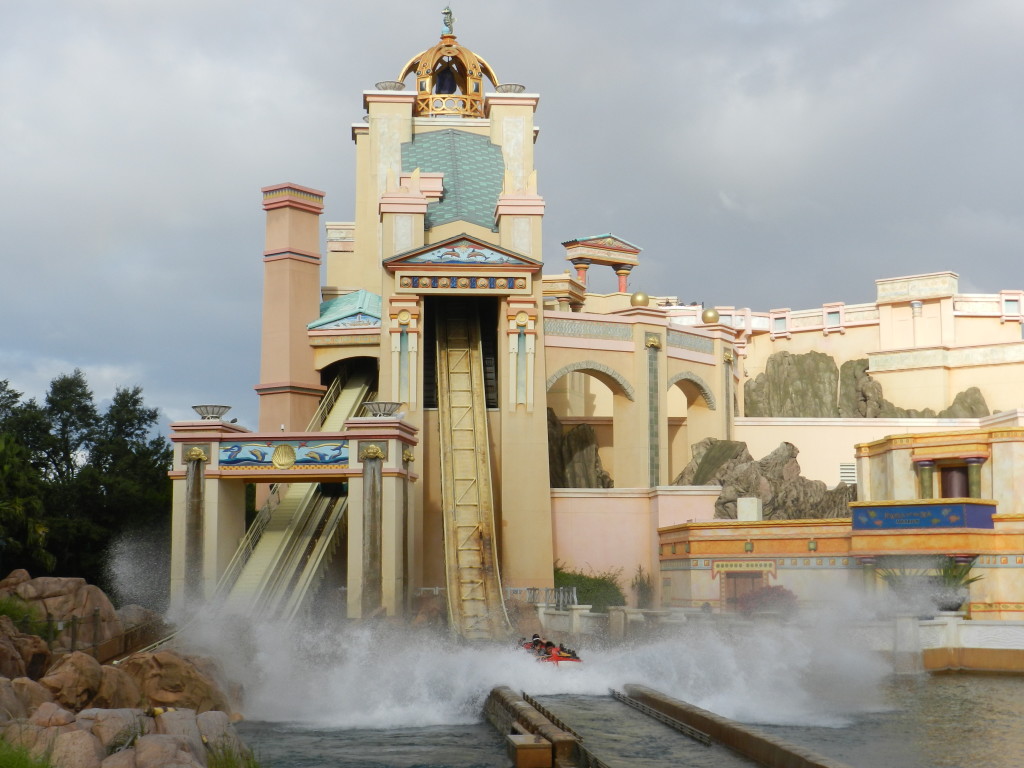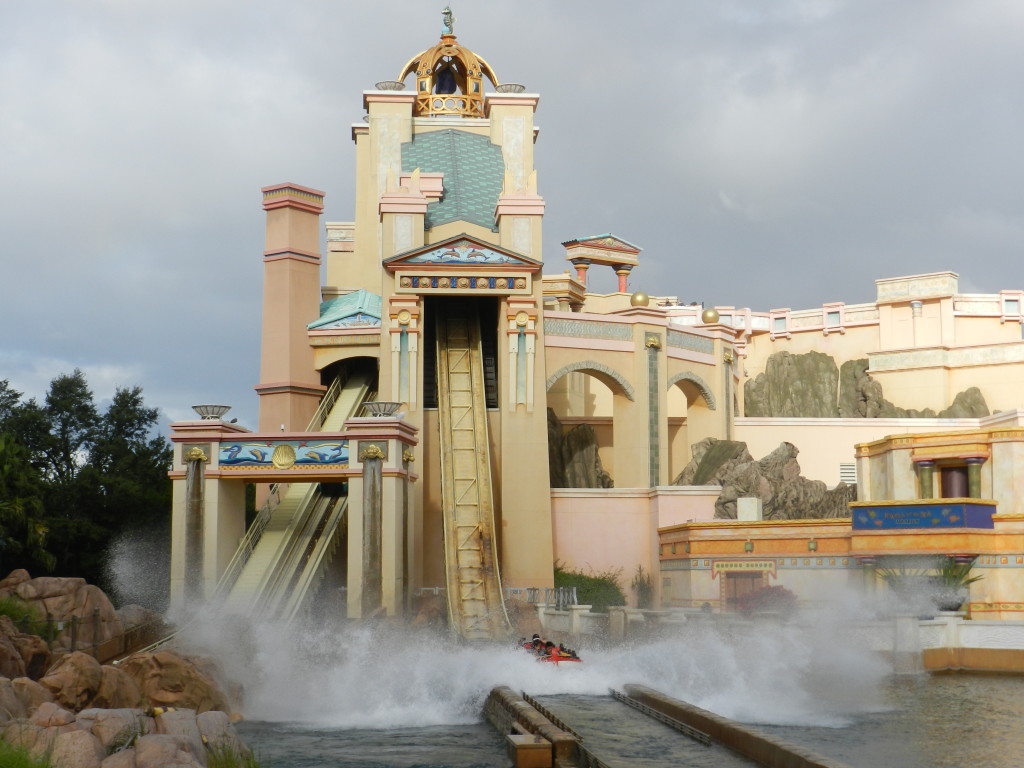 Journey to Atlantis
This exciting flume roller coaster hybrid allows you to travel through dark, watery passageways inside the sunken city before being thrown down a thrilling plunge into the waters below.
Infinity Falls NEW
SeaWorld's all-new river ride Infinity Falls will have you rushing through the rapids as you climb aboard your raft for a journey of discovery down a lost jungle river. According to SeaWorld, you will plunge down the tallest drop of its kind into churning whitewater ending your adventure at Harmony Village.
[alert alert_heading="Hipster Power Tip:" alert_text="Be prepared by bringing a change of clothes (maybe just a shirt), so that you're not walking around in wet clothes." alert_style="alert-warning"/]
18 – Know What to Pack
Do you know what's in my SeaWorld bag?
If it's a short day, then I will have my iPhone, lip gloss, sunglasses, hand sanitizer, and mints.
What to pack on a full day at SeaWorld Orlando:
Disposable Rain Ponchos or rain jackets
Download ThemeParkHipster App
Water-proof zipped bags
Reusable water bottle
Sunscreen
Simple first aid supplies
Change of clothes (optional)
Small snacks
Hand sanitizer
Wipes
Hand lotion (mini hotel size is good)
Pocket pack facial tissues
Download Park Map
Sunglasses
Umbrella
Hat for sunny days
Portable Phone Charger
Personal Hygiene Products
Cash
Final Note
Overall, SeaWorld is a spectacular theme park to visit on your next Orlando vacation. I hope my favorite SeaWorld tips help you out on your next solo or family trip! If you have any additional questions, please feel free to leave them in the comments below.
Want more theme park tips? Check out the theme park tips page. If you're thinking about going to Disney alone, then read the top 18 tips. Are you planning an Orlando vacation soon? Read the Orlando Vacation Planning Guide for your next dream trip!
Don't forget to discover the new magical and mysterious Disney adventure of Pandora – The World of Avatar at Animal Kingdom® Theme Park.
---
If you enjoyed this article, then you'll love these:
For more theme park news, discounts, tips and guides, subscribe to the newsletter!
I'm super grateful when you share my posts on Facebook, Twitter, or Pinterest. It helps spread the word about ThemeParkHipster and allows me to keep bringing you great content.
Until next time, Happy Park Hopping Hipsters!
NikkyJ