I'm NikkyJ and I'm happy you're here! If you've been looking to plan the perfect trip to any of the Florida theme parks, then you're in the right place!
I've helped lots of theme park goers jump start their solo vacations to parks around the world, by providing concise, detailed gems to make the most out of any trip. That's what I'm all about and that's what you'll find on ThemeParkHipster.
How to Plan for a Solo Day at a Theme Park | ThemeParkHipster Podcast Episode 4
---
HERE ARE TOOLS YOU'LL NEED FOR A GREAT VACATION!
Welcome once again to the Theme Park Planning Page where my mission is to help you maximize and enjoy your Florida Theme Park vacation.
Many of the tips listed here are essential to making the most out of your time in Orlando. Before digging into the incredible tips for vacation planning, check out an important disclosure.
Now that you've decided to take the leap and jump into the Florida theme park world. While on your internet search you've learned that planning the perfect vacation is becoming a bit overwhelming with conflicting advice from all sources.
Don't worry anymore.
ThemeParkHipster is here to help guide you to planning your 2019 theme park vacation.
---
Theme Park Planning Tips and Steps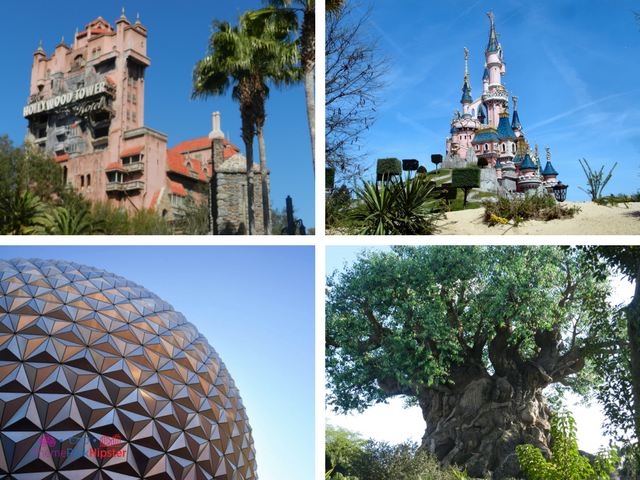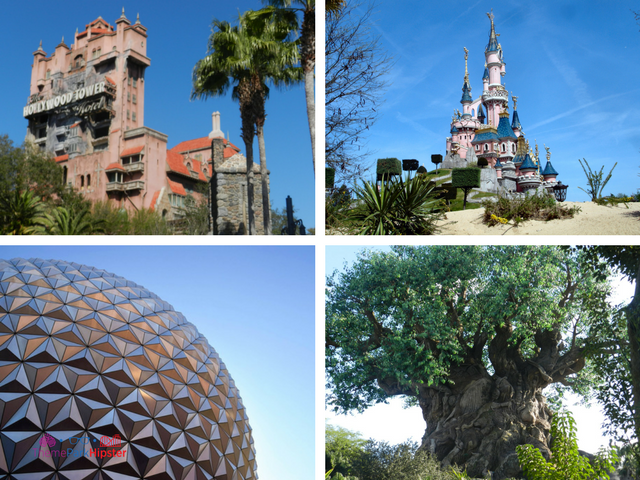 Decide Which Park to Attend
Before you start planning you vacation, you will want to figure out which theme park you'd like to attend.
Choose the Best Time 
Planning a visit to the happiest place on Earth is always an exciting experience. And finding the best deals, tips, and tricks to make each theme park adventure is everything ThemeParkHipster is about.
While you're searching for discounted theme park tickets, and taking advantage of free Walt Disney World dining, have you considered what are the best times to go?
Holiday peaks, Disney crowd sizes, weather, and a few other factors have a lot to do with your Disney experience, including how long you'll be waiting in line for your favorite rides.
Here are a few tips to get you started on picking the ideal times to travel to Disney alone, or with friends and family.
1 – Avoid ALL holidays

2 – Avoid peak seasons (summer time, spring break, and Christmas break)

3 – Book FastPasses early

4 – Use mobile ordering for food

5 – RSVP to special events or restaurants early
You can get the full story here!
What to avoid! Always try to avoid the parks during major events, major holidays and some minor holidays too.
---
Purchase Your Tickets
Purchasing park tickets doesn't have to be such a hassle as one might think. Today's technology gives us the power to shop around for the best theme deals right at our finger tips.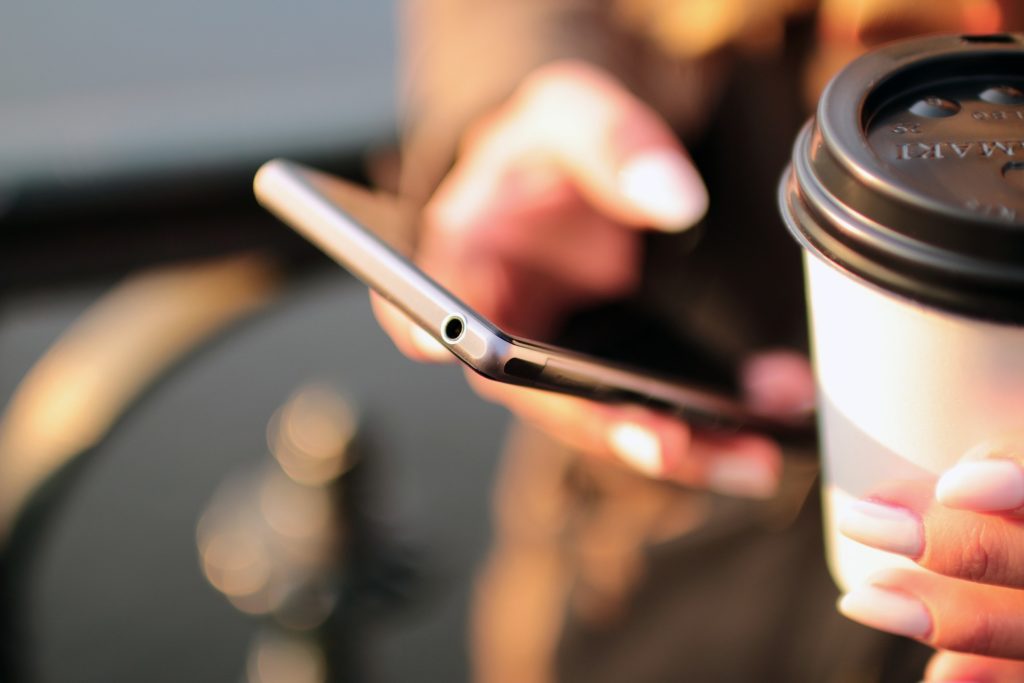 Here are some quick steps when hunting for the best theme park ticket prices:
1 – Shop the Internet.
Many theme park websites are available to help you find specials and discount coupons. ThemeParkHipsters can sometimes receive a discount for purchasing advance tickets online. Sites such as Undercover Tourist and Groupon.
2 – Don't Forget the Special Deals and Discount Clubs.
Companies offer special ticket pricing when their product is purchased, such as a bottle of soda or a fast food meal. Florida residents can also receive discounts just for residing in Florida, which are usually significant in price savings.  
Discount Clubs such as AAA, offer exceptional reductions to many attractions that can save Hipsters 10% or more on admission tickets, selected merchandise and dining.
3 – Save with Vacation Packages.
Many resorts and hotels offer discounted theme park and attraction tickets through a package deal when booked in advance.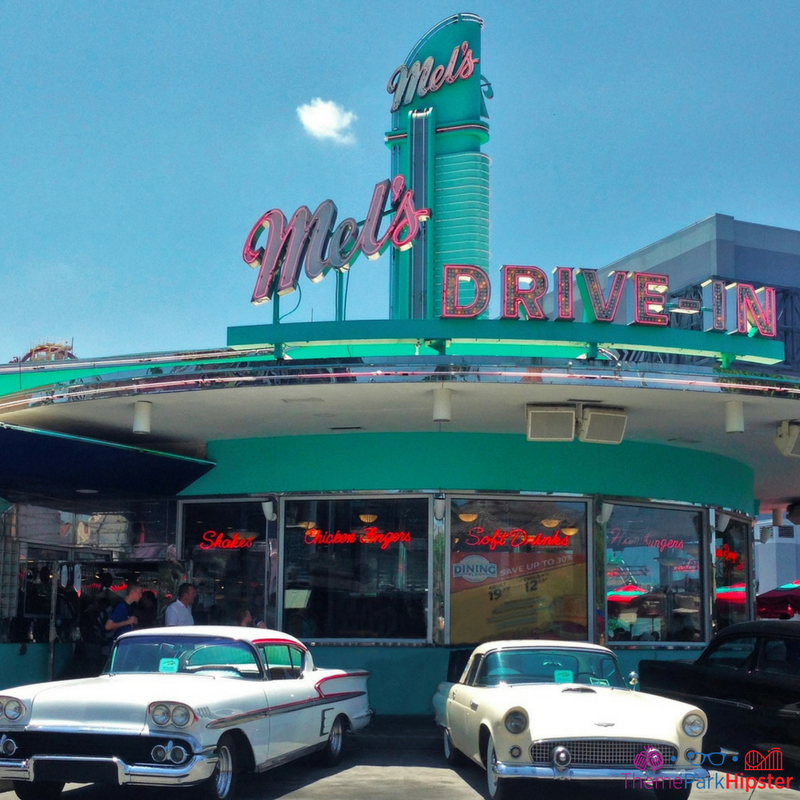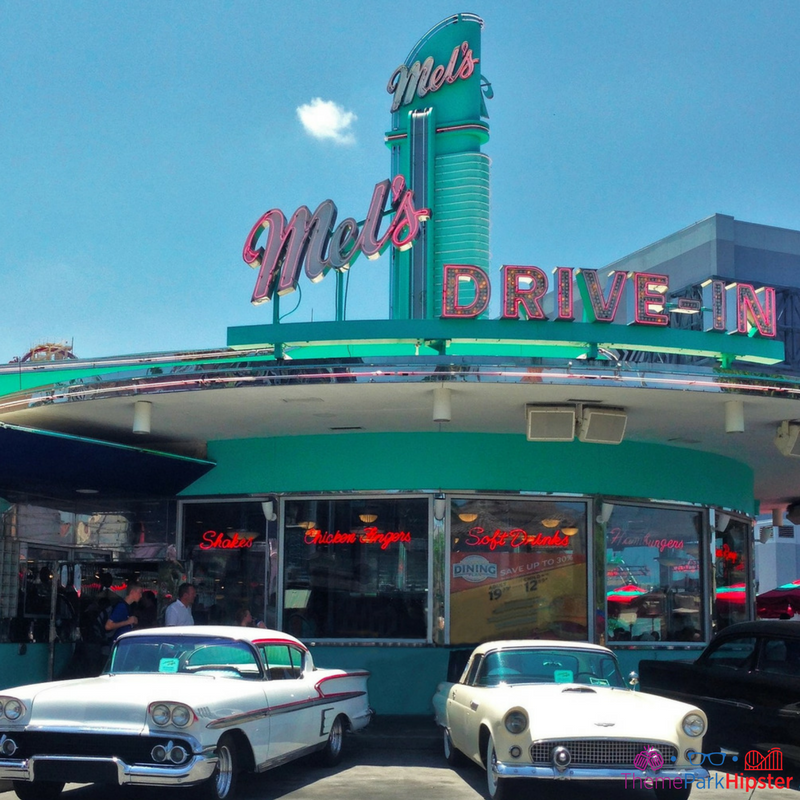 Links to online tickets for top theme parks:
Overall, remember to look around the web to find the best deal. You can find discounts to many of the world's popular theme parks by doing just a little bit of digging.
---
Budget for Your Trip
You can save money by budgeting for your vacation in so many ways. Don't stress yourself about breaking the bank for a chance at experiencing the famous mouse or wizard. I've put together a few tips in helping you do the parks in a cheap way!
1 – Shop around

2 – Use professional or club discounts

3 – Stay at an all-suite hotel with an in-room kitchen or vacation home

4 – Look for a flight leaving on Tuesdays, Wednesdays, or Saturdays

5 – Take advantage of freebies

6 – Book vacation during the off-season

7 – Use discount websites for cheap city activities
You can read the full list of money saving tips here.
Once you have the itinerary set, figure out how much food, tickets, transportation, lodging, souvenirs, and entertainment will cost. When budgeting for your solo trip, be sure not to forget to include miscellaneous items like souvenirs.
The price of souvenirs can get really costly.
Remember! Always remember that Orlando can truly be done on a budget as long as you stick to it.
Start your 6-month savings plan right away!
If you're going to make this a big trip or just an extended weekend trip, then you probably could save in 3 to 6 months. The cost of a solo four-day Disney vacation is about $1500.
You don't have to use this savings plan just for Walt Disney World. You can apply it to any solo theme park trip you have planned. The goal is to just get started and make your dream vacation happen.
---
Decide Which Hotel or Resort You Will Stay At
The wide array of hotels in Orlando can be comparable to the quantity of hotels in other destination cities. For the amount of hotels here in central Florida I recommend researching the many specials out there before committing to a reservation.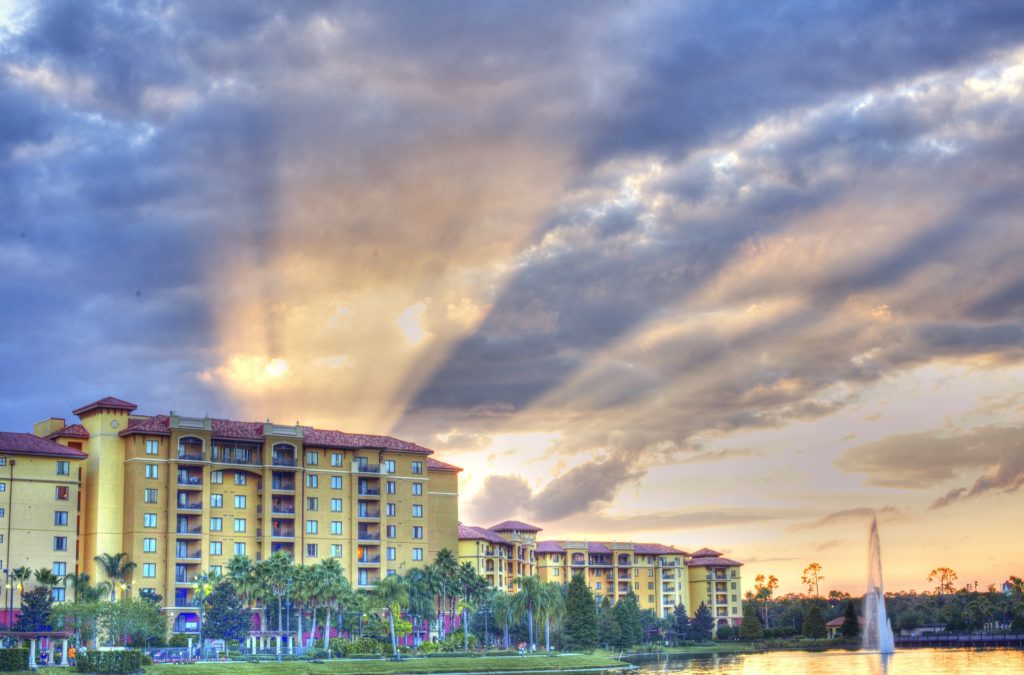 Always remember that due to the large amount of hotels and resorts, there is always a better deal available. Staying off site from the major theme parks in areas such as, International Drive, can offer constant specials to lure guests away from the competition.
For a longer trip, the smartest solution may be to split your stay between two hotels or consider renting a vacation home, which is much cheaper than many extended stays at the major resorts.
The Walt Disney World Resort has over twenty hotels, including Moderate, Deluxe, Deluxe Villas, and a campsite for theme park guests to choose from. The perk of staying onsite is the ability to skip the hassle of baggage claim with free transportation from the Orlando International Airport to Disney World.  
Hipsters are also able to experience extra magic hours in Walt Disney World theme parks, allowing for more time to conquer the must do attractions.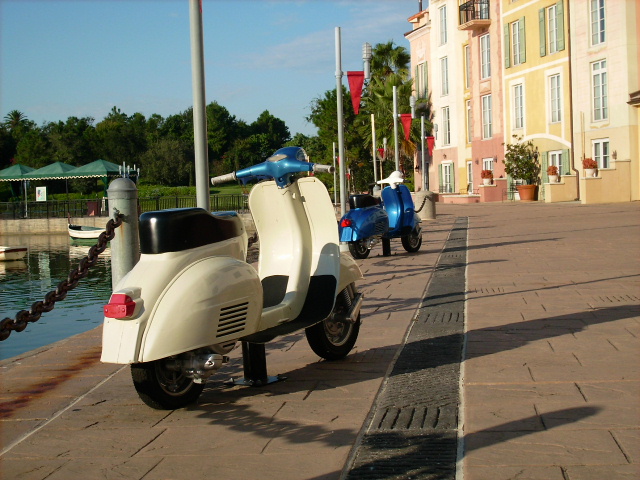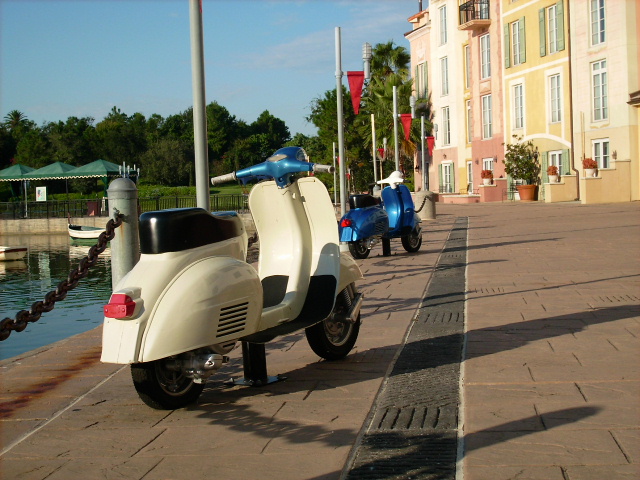 There are 4+ Universal Studios Hotels to best fit your theme park vacation plans and budget.  If you choose to stay at one of the Universal Studios Hotels, you can receive pretty cool free perks including Universal Express.  
For Universal Express, all you have to do is show your room key to ride attendants to get front of the line access at both Islands of Adventure and Universal Studios.  
Hipster Power Tip: Don't forget to checkout Hotels.com for significant hotel savings!
Don't forget about a vacation home rental!
A vacation home is another great option where you can get a wonderful deal on lodging for your Florida vacation. Top Villas is one of the world's leading luxury villa rental specialists boasting a portfolio of more than 4,000 luxury villas in over 50 of the world's finest vacation destinations.

I am a fan of vacation home rentals with resort amenities for families or friends traveling to Disney on an extended vacation.
---
Review the Dining Options
Walt Disney World is currently offering FREE DINING for guests who buy a non-discounted 5-night/6-day Walt Disney Travel Company package that includes a room at a select Walt Disney World Resort hotel and ticket with Park Hopper® or Water Park Fun & More Option.
When guests stay at a select Disney Moderate Resort, Disney Deluxe Resort or Disney Deluxe Villa Resort, you get the Disney Dining Plan with a variety of delicious dining options!
The Disney Dining Plan is a prepaid meal plan for restaurants on the Walt Disney World Resort property. Guests can buy a pre-set amount of meals and snacks ahead of time for each traveling person, per night.
The amount of meals and snacks you receive in each plan depends on the type of plan you choose, and each type of meal or snack can be redeemed using a credit from your meal plan. It sounds like a lot, but meal plans can be very simple and a great money saver if you do things right.
Universal Orlando Resort also has a dining plan for guests. You can enjoy a selection of over 100 participating dining locations when you choose from the Universal Dining Plan (only available when pre-purchasing a Vacation Package or at the Universal Orlando™ Ticket Desk for on-site resort hotel guests).
For dining at SeaWorld and Busch Gardens, purchase an all-day dining pass. This option allows you to spend a certain amount of money with an opportunity to eat at any of the participating restaurants and quick services spots throughout the same day.
Kind of like a theme park buffet!
---
Experience Orlando Beyond the Parks
When you arrive into the Orlando area don't be distracted by only the glitz and glamour of the theme parks. Orlando offers so much more for visitors to enjoy way beyond the parks.
Read more unique things to do in Orlando besides theme parks here!
Explore the nightlife in Downtown Orlando, the beautiful town of Winter Park, or the wonderful beaches such as New Smyrna and Daytona Beach. There are also local attractions outside the major parks throughout the city.
Groupon helps you enjoy even more local attractions such as Fun Spot, Kennedy Space Center, and I-Drive NASCAR Indoor Kart Racing for the low!
Top 11 Thing You Must Do in Orlando
1 – Challenge yourself at Wonder Works

2 – Discover Ripley's Believe It or Not

3 – Have fun and compete at Topgolf

4 – Shop at Orlando Premium Outlets

5 – Visit Old Town Kissimme

6 – Become an Astronaut for a day at the Kennedy Space Center

7 – Take a stroll around Lake Eola Park 

8 – Discover marine life at SEA Life Orlando Aquarium

9 – Enjoy the thrills with the Indoor Skydiving experience

10 – Try a variety of chocolate at The World of Chocolate Museum

11 – Battle with knights to the end at Medieval Times
Thinking about making a solo trip out to Busch Gardens Tampa Bay anytime soon?
This wild and adventurous theme park is known to have some of the best roller coasters and thrill rides in Florida. Formerly known as the Dark Continent, Busch Gardens Tampa Bay invites you to seek adventures in the lush and mysterious lands of Africa.
Busch Gardens Tampa Bay is about 70 miles from the Walt Disney World Resort. There is a shuttle service that offers round-trip transportation to the park. The round-trip fare is free with park ticket purchase and departs Orlando daily with a maximum of three stops to Busch Gardens.
Reservations are highly recommended and can be reserved by calling 1-800-221-1339 or visit Mears Destination Services online.
Busch Gardens usually opens at 10:00 a.m. and closes at 6:00 p.m.; however, during the peak summer days the park may be open until midnight. Remember when planning your trip, always check the park's website or mobile app for the current hours and wait times.
While you're over in Tampa, take advantage of the CityPASS. It allows you to see all of Tampa's most popular attractions. The Tampa Bay CityPASS Attractions include:
Busch Gardens® Tampa
The Florida Aquarium
Tampa's Lowry Park Zoo
Clearwater Marine Aquarium and Chihuly Collection presented by the Morean Arts Center
OR Museum of Science & Industry (MOSI)
Cost: $106.00 (price may change)
---
A Few Last Minute Tips!
Bring older, broken-in shoes.
Pack flip-flops/Crocs in case it rains.
Bring Ziploc bags of many kinds and sizes (will keep items protected from water)
Do not underestimate the Florida sun and heat.
Prepare to drink lots of water.
If you buy a souvenir and are staying on grounds, use the package delivery service.
Bring a portable phone charger.
Don't schedule late night magic hours, coupled with early morning breakfasts (you will not be a happy vacationer).
Don't forget to check out what to pack for your theme park vacation: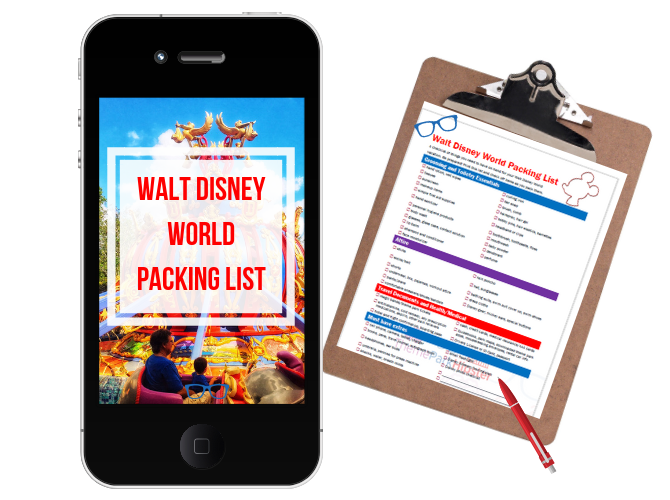 ---
Remember! For your Orlando vacation, you want to have a general idea of what you want to do and where you want to go. If you have any questions, feel free to contact me and I will get back with as soon as I can!
---
My Recommended Books and Tools for You
The Solo Theme Park Traveler's Guide
Get it now with this link.
Walt Disney World Itinerary 
Download it now with this link.
Universal Orlando Resort Solo Guide
Grab you free copy with this link.
---
Check out the links below for more solo theme park hopping tips:
---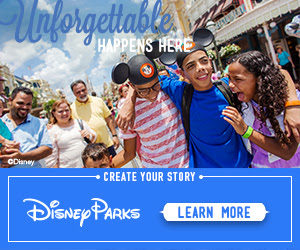 Until next time, Happy Park Hopping Hipsters!