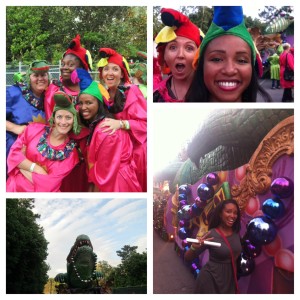 Mardi Gras 2015 coming soon to Universal Studios: Take the best traditions of The Big Easy, an amazing concert line-up, and all the excitement of Universal Studios Florida, and you've got the makings of the biggest party in Florida.
Universal Orlando's Mardi Gras is sixteen nights of toe-tapping music, sizzling Cajun and Creole cuisine, and beads by the handful. Each night features one of the biggest names in music live in concert, a dazzling parade, outrageous street performers, and more.
The Mardi Gras 2015 celebration will take place select nights Feb 7 through April 18.