There are exciting new things popping up every day at the Walt Disney World Resort in Florida! Join us every week to read about what's new in Walt Disney World news.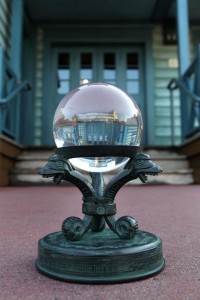 Haunted Mansion-Themed Merchandise Shop Opening This Fall in Magic Kingdom Park: The new merchandise shop will be located in the current Yankee Trader shop, which will have its last day of operation on July 27, 2014. Inspired by Madame Leota, the new location will carry select items from the upcoming Haunted Mansion Authentic program including apparel, home goods, souvenirs, and more.
New! Miss America Pre-Parade August 1: The 2015 Miss America contestants will participate in a special pre-parade on Friday, Aug. 1 at Magic Kingdom Park in Walt Disney World. The pre-parade will step off from the Liberty Square bridge at 2:50 p.m.
New! Epcot Canada Pavilion Cast Members Get New Costumes: From time to time, Creative Costuming updates the costumes of Cast Members around Walt Disney World. Starting July 28, Cast Members in Canada have a new look. For the design, all parts of Canada were included with the iconic check and maple leaf patterned fabric, which was created especially for Walt Disney World. The vest includes the Northwestern influence of Canada with native influences from French and Native American design. When the weather cools down, the winter wear includes a nod to iconic Canadian trappers with a plaid trapper's hat.