When planning your vacation to Walt Disney World, one of the first things you'll need to start with is a place to stay. You'll want to choose a vacation home near Disney and also convenient to top restaurants and major Orlando attractions.
THIS POST MAY CONTAIN AFFILIATE LINKS. PLEASE READ MY DISCLOSURE FOR MORE INFO. Which means if you click on any of the links, I'll receive a small commission. This helps support the website and allows me to bring you more content. Thank you for your support!
What is a vacation home exactly?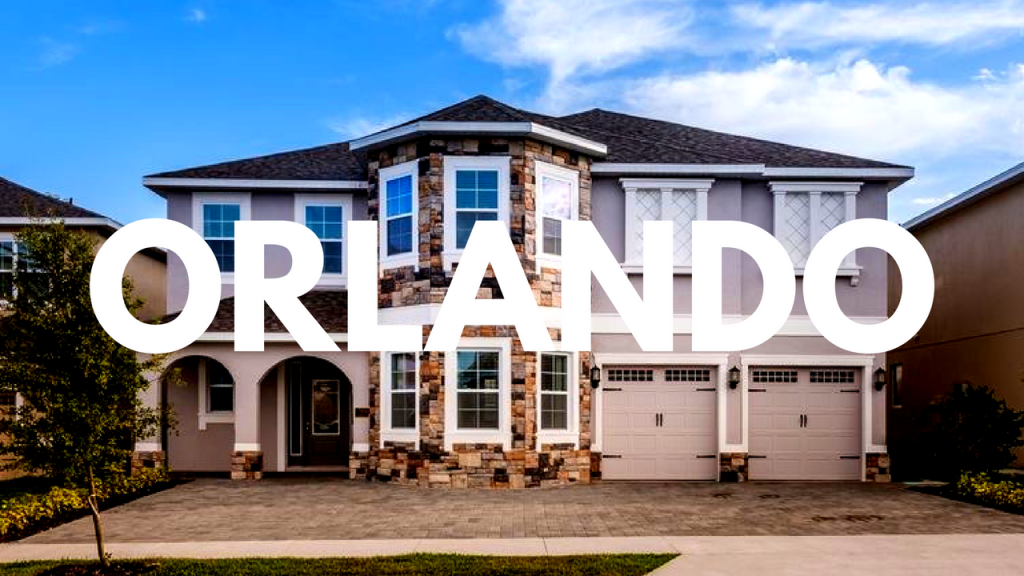 A vacation home is your option to stay on a property such as a condo, townhouse, or single-family home, allowing you to have the comfort of home with resort-type amenities. These types of homes are useful alternatives to hotels or extended stays (over 5 days) and trips with large groups.
Why should you get an Orlando vacation home near Disney?
An Orlando vacation rental affords you the ability of convenience in the sense that you'll no longer have to worry about where to store food from that bucket list restaurant or how to avoid overspending on food in the Disney parks. You'll be treated with full-size kitchens, multiple bedrooms, and most of the time your own private pool with a nightly rate that averages less than a hotel.
Especially a hotel on theme park property.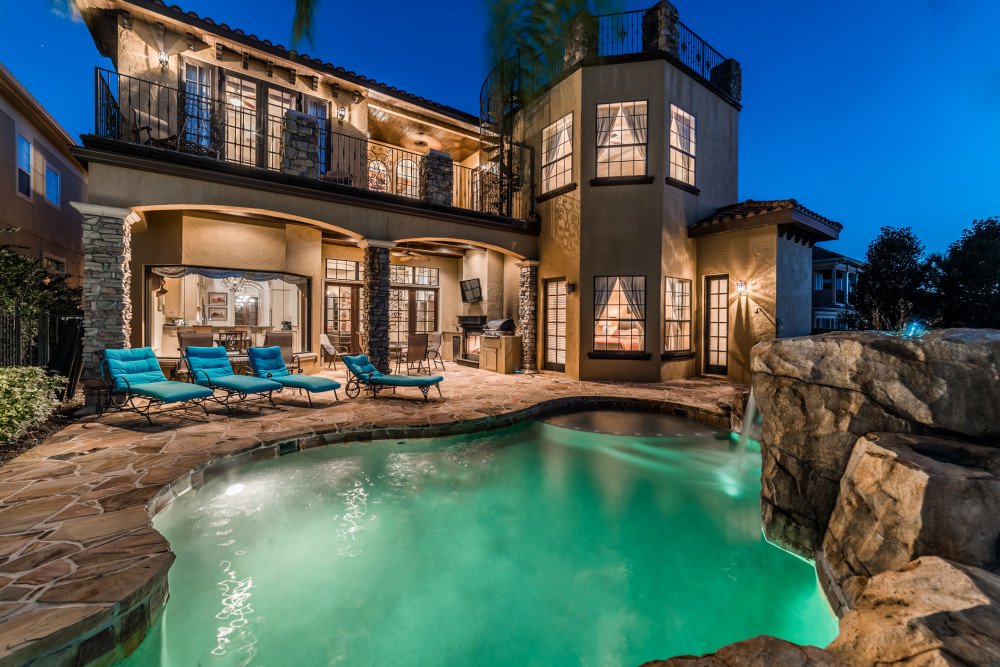 What are advantages of staying in an Orlando vacation rental?
As mentioned before, most vacation rentals come with a fully equipped kitchen, a private dining area, larger square footage, and FREE amenities, which means you can save money dining and travel lighter.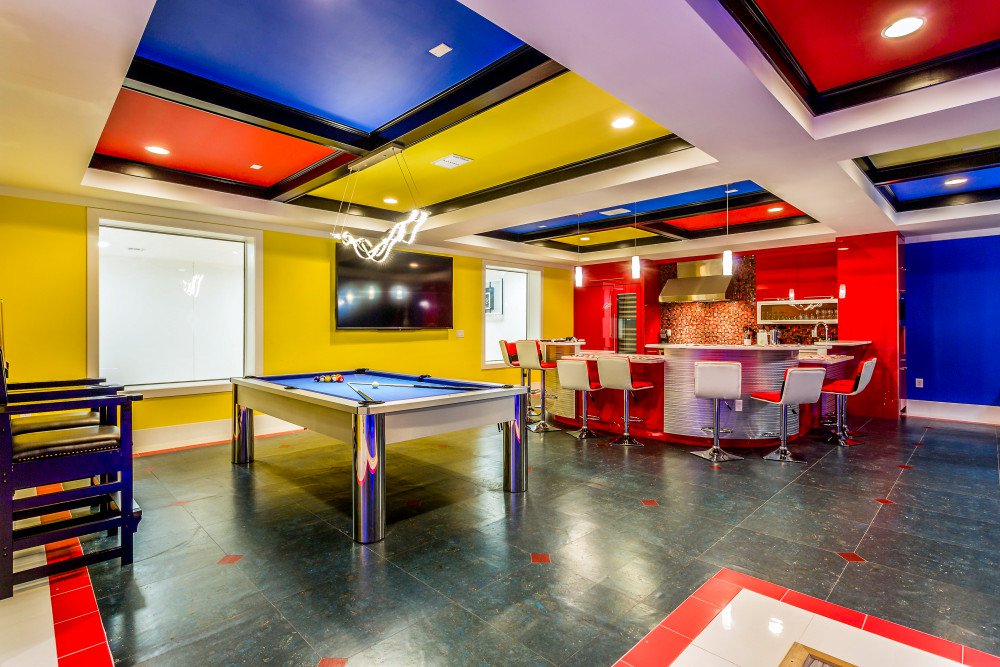 Just in case those weren't enough things to show how awesome an Orlando vacation home is, check out my top advantages of staying in one of these luxury homes.
1 – You will save money.
You will save a significant amount of money on your Walt Disney World trip, by booking a vacation home. Most people think a home rental will break the bank, but this is not true. Not only will your accommodations cost less, you'll save on food because you will not be required to eat on theme park property or at a hotel.
Dining can add up quickly on a vacation.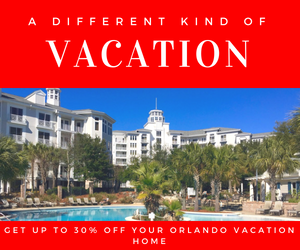 2 – You will get more space.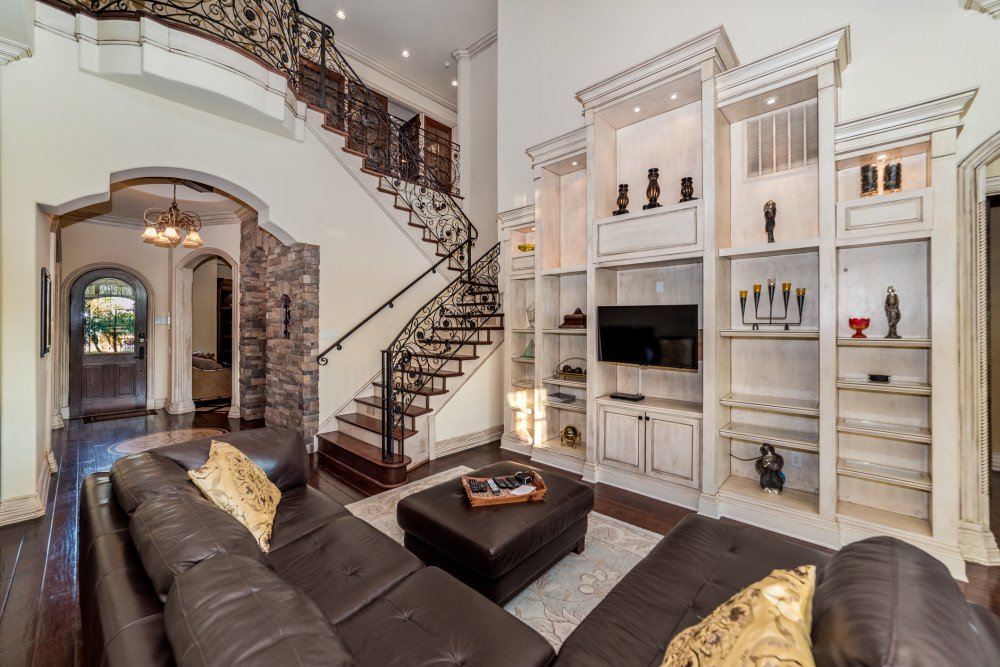 The average vacation rental in Orlando is 1,800+ square feet versus a hotel room which is around 325 square feet.
3 – You'll avoid hidden fees.
Amenities vary per hotel and some are associated with extra charges. Hidden costs such as high parking fees, bottle water fees, energy surcharge fees, pool fees, and internet fees are just a few of the unexpected charges you may face when staying in a hotel.
---
8 Easy Tips for Choosing the Best Vacation Home Near Walt Disney World
Let's go over some of the best tips I've discovered when picking out a Disney vacation rental.
1 – Find a vacation home close to Walt Disney World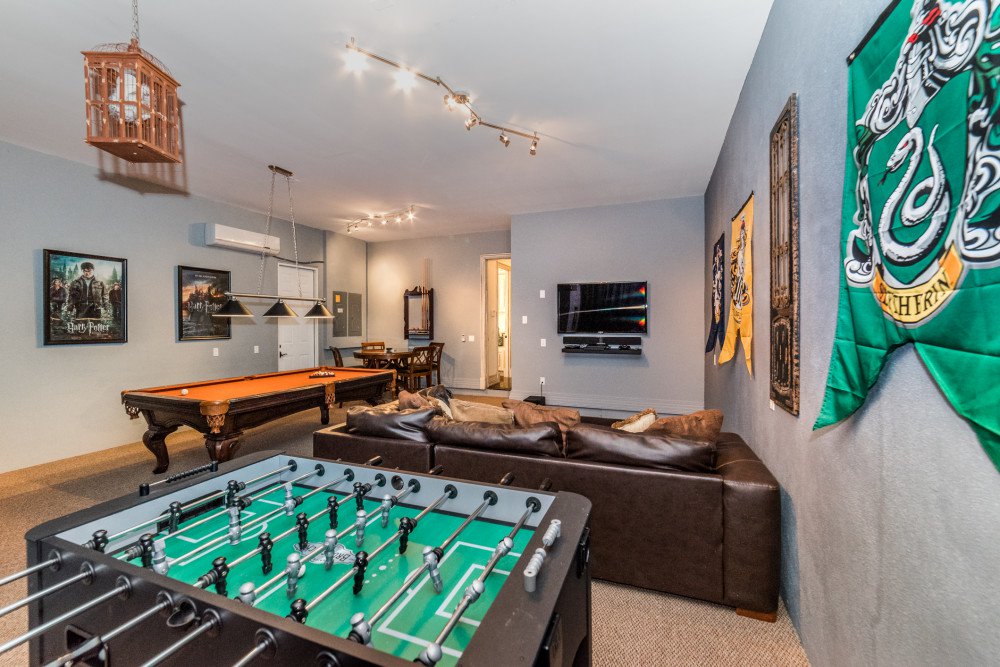 Depending on the location you choose, you could be driving over 45-minutes if you don't find the best area to get your holiday rental. Orlando is a large city in size and along with the monstrous traffic, you'd be commuting up to an hour to Disney if your location is not strategically chosen.
Not the best way to start your magical vacation.
So, focus your search of luxury vacation homes within a 15-minute drive to Walt Disney World.
2 – Get as many rooms as you need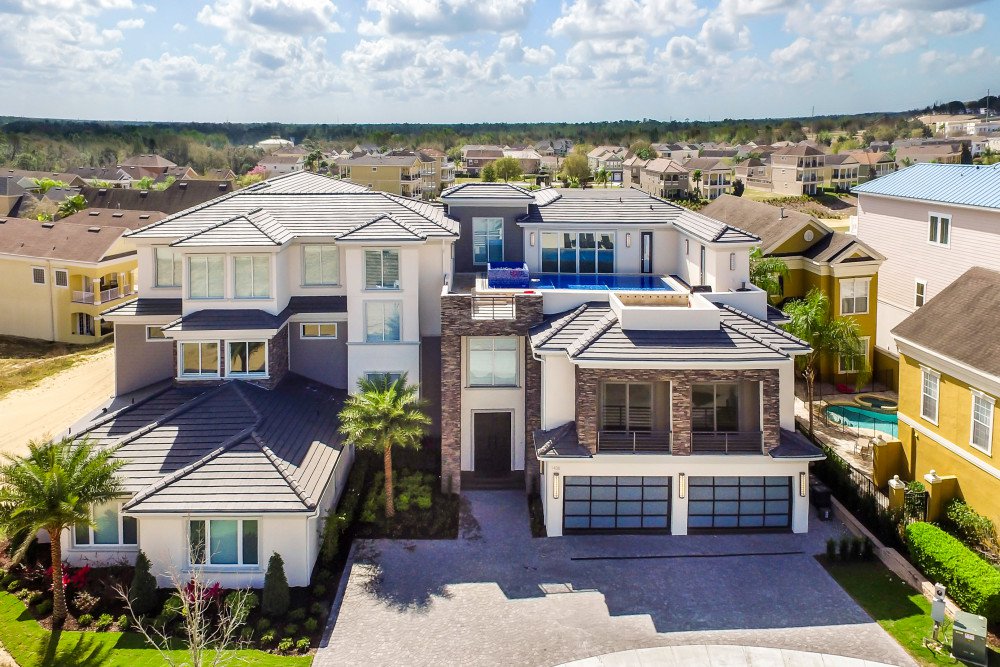 One of my favorite advantages of getting a vacation home is the option to get as few rooms or as many rooms as necessary.
At a top-notch luxury resort such as, the Encore at Reunion Resort, it's not uncommon to find a home with at least 11-bedrooms. This is one of the best options for large reunions or large family vacations.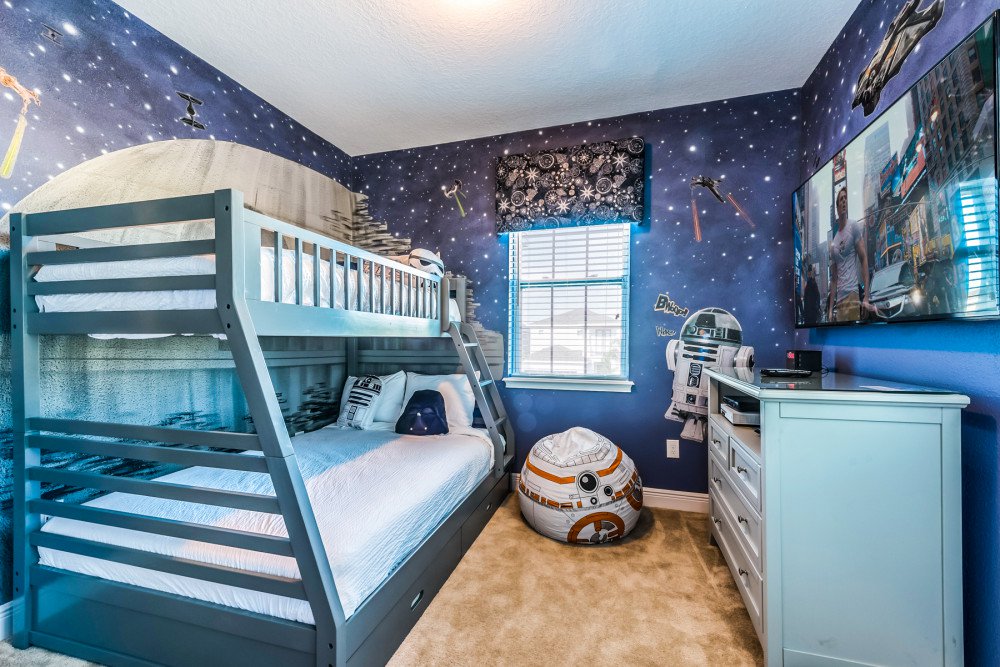 There's not much of a difference in price if you get a home with an additional bedroom. If you're on the fence about a 5-bedroom vs 6-bedroom, then I recommend going with the higher number just to be on the safe side.
3 – Look for Disney World packages when booking luxury resort
I recommend booking a Walt Disney World vacation package that includes park tickets. Many of the luxury vacation homes in Orlando are authorized Disney ticket providers and are usually able to give a great deal. You want to try to avoid buying tickets at the park gates, as you're more likely to pay a higher cost.
When you buy your Disney tickets in advance, you will have the option to make FastPass+ reservations.
4 – Pay attention to payment options
Many of the Orlando vacation home rentals will allow you to make payment arrangements based on the length of your stay. However, there are other rental agreements that require the vacation cost to be paid in full.
If you're not ready to pay the full amount, then I suggest working with Top Villas. They only require a deposit of  20-50%  of the total coast to get your reservation.
After that, all you will have to do is pay the full amount 56 days out from your Orlando trip.
[alert alert_heading="Hipster Power Tip: " alert_text="Always ask your rental provider for a full list of fees. It's not uncommon to pay a small cleaning fee or similar, but if the fees you're expected to pay end up doubling the price then avoid booking with that company." alert_style="alert-warning"/]
5 – Review the cancellation policy
Be sure the company you've booked your vacation home with, has clear and detailed cancellation policy. You don't want to be stuck in a vacation home agreement that will not allow you to cancel if you've made proper notice.
Also check to see if there are possible options for rental agreements that have to be terminated last minute. This will give you peace of mind when booking your vacation home stay.
6 – Pick a company with a great reputation and a variety of Orlando vacation homes
I recommend choosing one website that houses a variety of vacation villas and homes in the Orlando area. This will give you plenty of options and availability when it comes to choosing a home based on amenities, location, and price.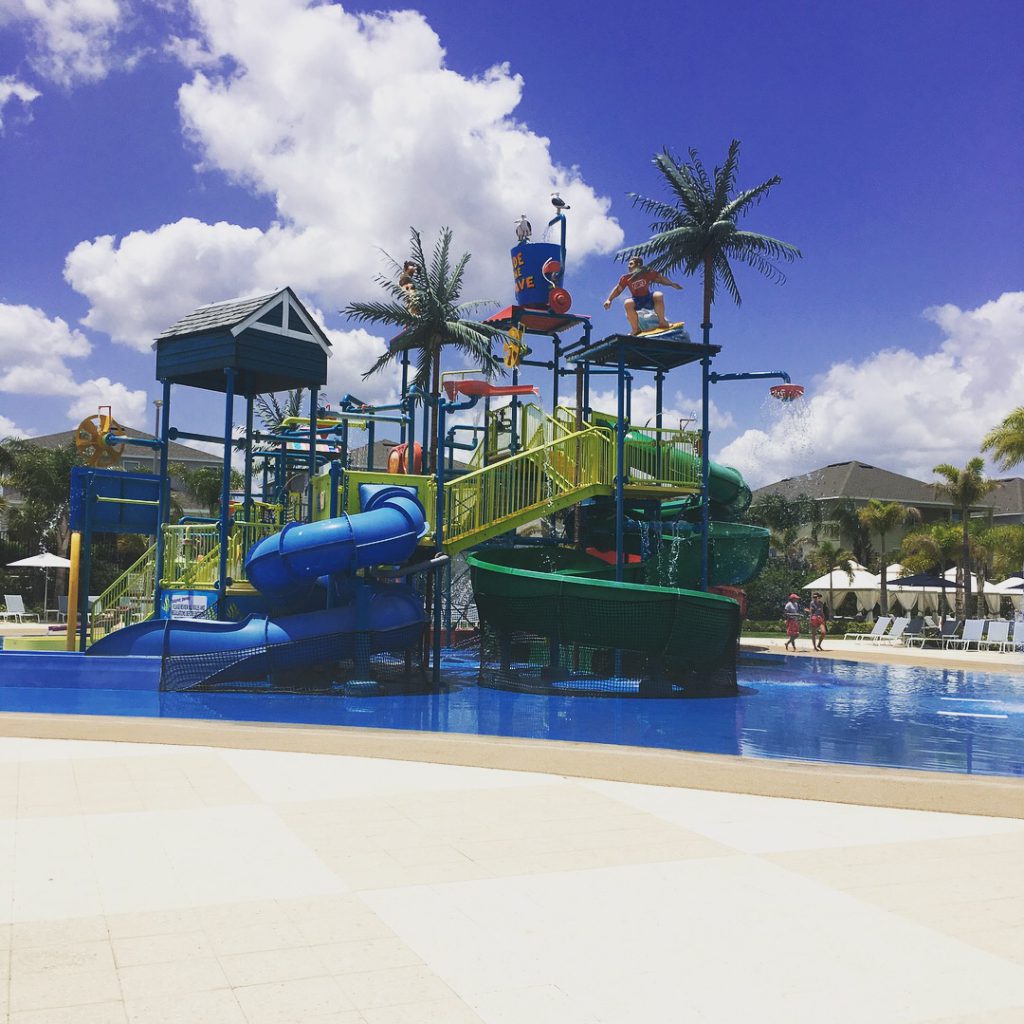 Visiting multiple sites can get cumbersome, so shoot for a website such as Top Villas to see each selection of homes near Disney World.
Don't forget that a trusted company with an impeccable reputation goes a long way and will save you any grief. Top Villas' process is super simple and convenient.
7 – Choose a place with great amenities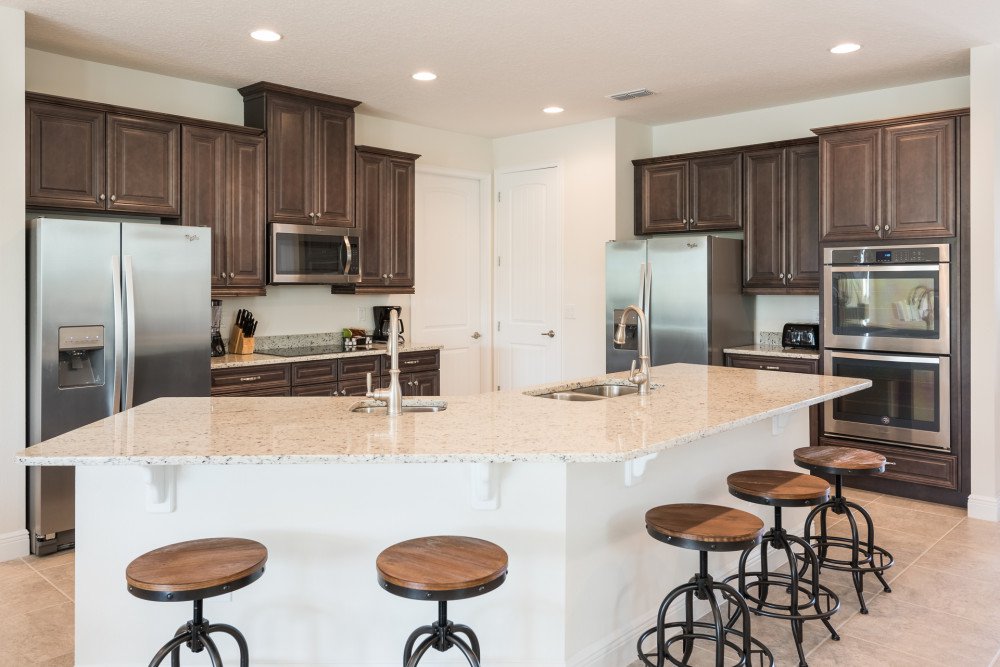 Empowering yourself with the knowledge that your vacation home will come with basic features such as a full-kitchen, multiple bedrooms and bathrooms is good to know, but you should also check on little details that may affect your stay. Such as,
Is a large kitchen important to you?
What about a luxurious clubhouse in the resort?
How important are washers and dryers to you?
What about a private rec room or movie theater inside the house?
Do you want a private pool?
These are just a few amenities you should think about when choosing your Orlando vacation home near Disney.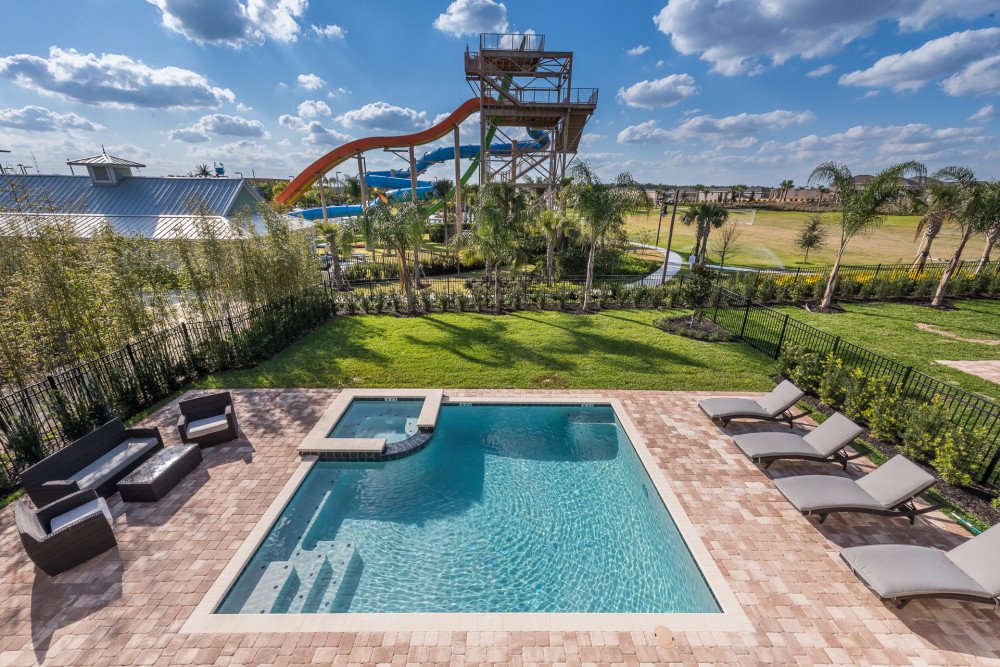 [alert alert_heading="Hipster Power Tip: " alert_text="Most vacation homes in Orlando come with a private swimming pool and sometimes a private hot tub as well." alert_style="alert-warning"/]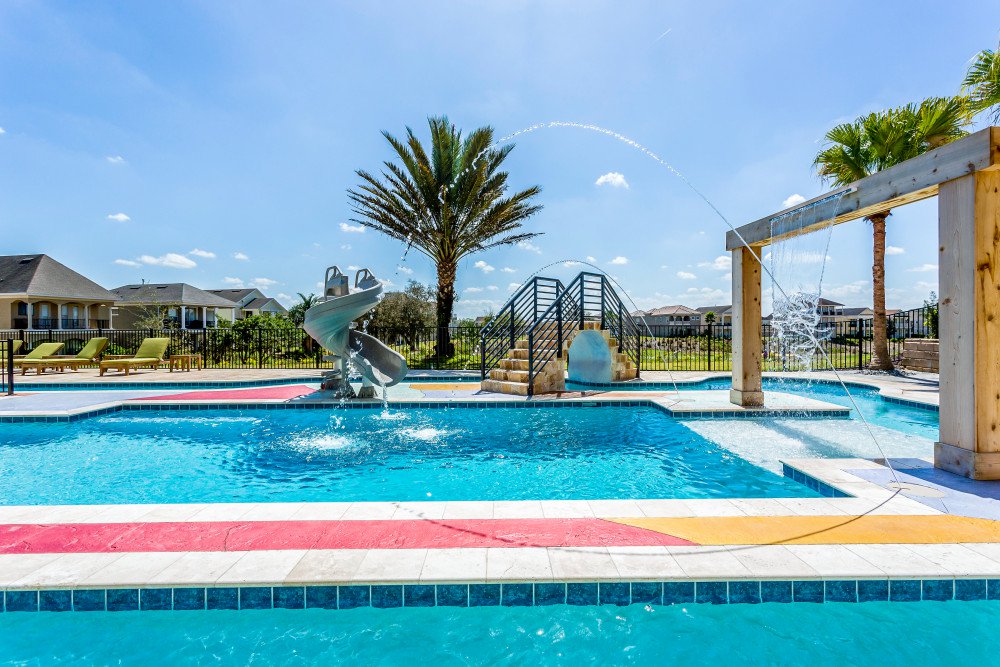 8 – Use a vacation home rental specialist
On most rental websites you have the option to book your stay online; however, I recommend working with an expert directly who can help you select the best home for your trip.
Many of the vacation home specialists have superb information on the area you want to stay in. They also know what details to mention to you, that you may not think of when choosing your home.
A rental specialist will walk you through every step of picking your Walt Disney World vacation home rental. This allows you to take it easy and count down the days to the start of your magical vacation!
You can take advantage of the special offer Top Villas has going on by using code, REUNION50,  for $50 off stays at Reunion Resort.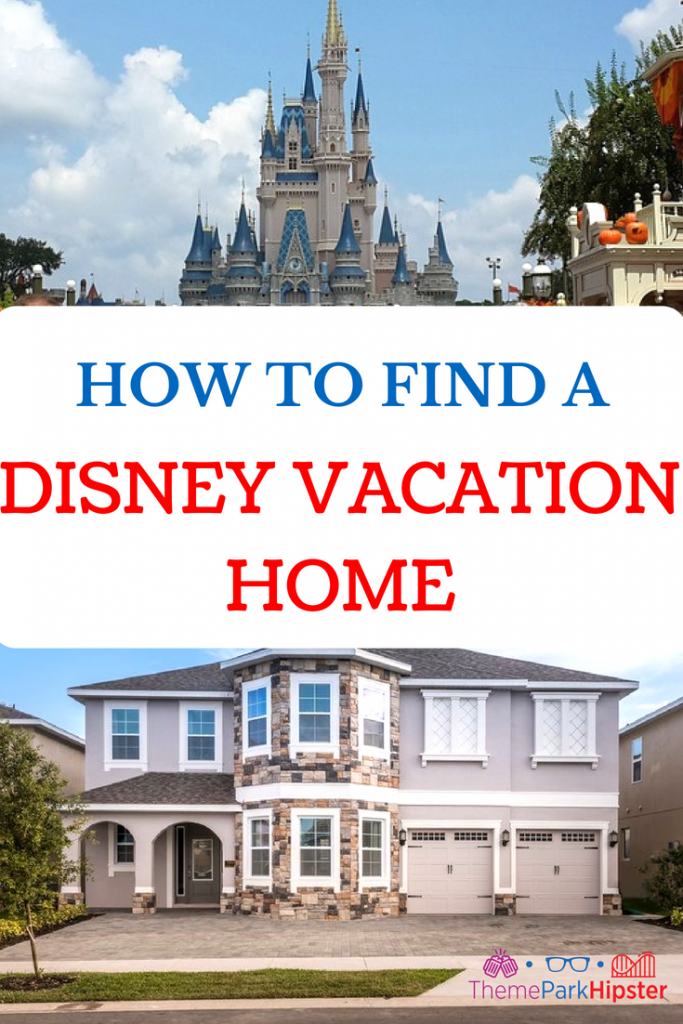 ---
Want more theme park tips? Check out the theme park tips page. If you're thinking about going to Disney alone, then read the top 18 tips. Are you planning a Disney vacation soon? Read the Disney Vacation Planning Guide for your next dream trip!
Don't forget to discover the new magical and mysterious Disney adventure of Pandora – The World of Avatar at Animal Kingdom® Theme Park.
If you enjoyed this article, then you'll love these:
For more theme park news, discounts, tips and guides, subscribe to the newsletter!
I'm super grateful when you share my posts on Facebook, Twitter, or Pinterest. It helps spread the word about ThemeParkHipster and allows me to keep bringing you great content.
Until next time, Happy Park Hopping Hipsters!
NikkyJ