Question of the Week: Can Disney Tickets be Transferred to Someone Else?
Some of the common questions I'm asked are:
Are Disney theme park tickets transferable?
May I give my Disney ticket to someone else to use the remaining days?
What happens if I don′t use all the days on my ticket?
Is it possible for one person to use it the first half (days 1-3) and then a different family member to use the other half (days 4-5)?
THIS POST MAY CONTAIN AFFILIATE LINKS. PLEASE READ MY DISCLOSURE FOR MORE INFO. Which means if you click on any of the links, I'll receive a small commission. This helps support the website and allows me to bring you more content. Thank you for your support!
No, you cannot.
According to Disney, once a person uses a Magic Your Way ticket, all subsequent admissions are specific to that person. When purchasing the Magic Your Way Base, the tickets will expire 14 days after their first use.
Per Disney, ticket components are for you only and may not be transferred to another person.
So, if you have not yet used a ticket, you may transfer it to another person.
If someone needs an additional ticket in your party, then you may buy a new theme park ticket online or at any of the Disney Parks main entrances.
Overall, remember to always contact an authorized Disney vacation planner for any questions you may have regarding your trip.
If you have any additional suggestions, be sure to leave them in the comment box below.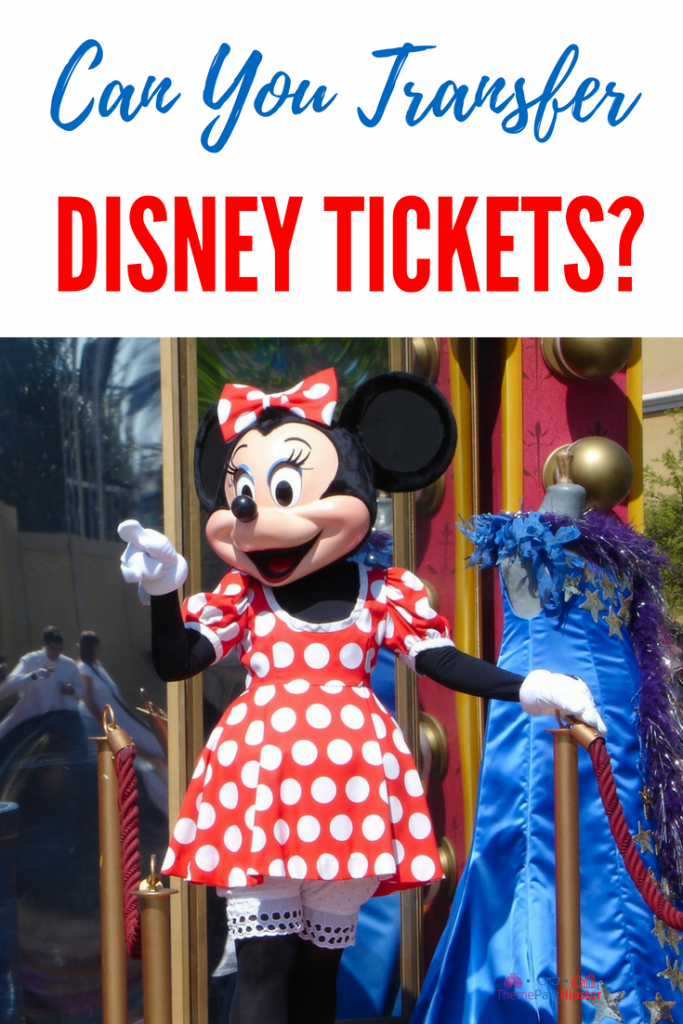 ---
Want more theme park tips? Check out the theme park tips page. If you're thinking about going to Disney alone, then read the top 18 tips. Are you planning a Disney vacation soon? Read the Disney Vacation Planning Guide for your next dream trip!
Don't forget to discover the new magical and mysterious Disney adventure of Pandora – The World of Avatar at Animal Kingdom® Theme Park.
Get more of your Disney questions answered below:
For more theme park news, discounts, tips and guides, subscribe to the newsletter!
I'm super grateful when you share my posts on Facebook, Twitter, or Pinterest. It helps spread the word about ThemeParkHipster and allows me to keep bringing you great content.
Until next time, Happy Park Hopping Hipsters!
NikkyJ